Can a golf ball kill you? What kind of injuries do people usually meet in a golf game? And what do you need to do to stay safe? I bet that all newbies will ask for these when they enter this sport. I understand because safety should come first even when you are the player or the spectator.
A small golf ball may look unharmed but it actually hurts us when it hits us accidentally and badly. Players aim for the holes but sometimes, even the professionals have wayward shots. The ball can fly straight to you with all its speed and may cause injuries.
If you are searching for the answer to can a golf ball kill someone, you may spend hours or days and get unsatisfied answers. Don't worry. I am here to help. I will provide you with what you need based on my experiences and reliable sources and indexes.
What Can Happen If a Golf Ball Hit You?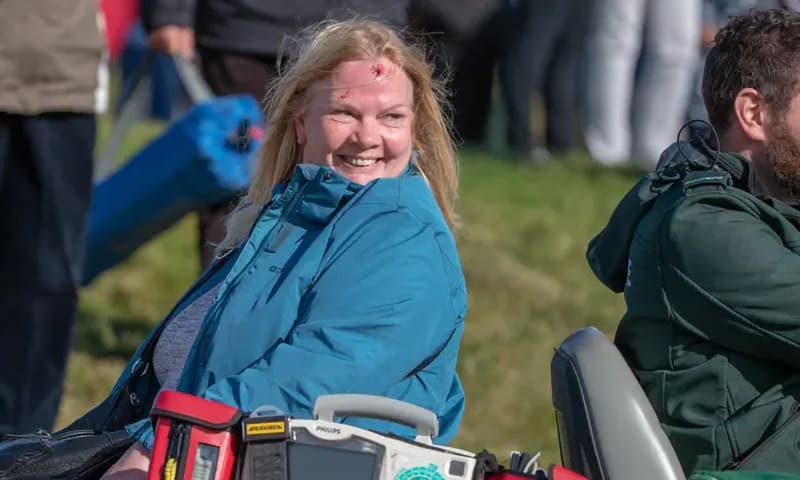 Before answering the biggest question about life-risk of a golf ball, I want to show you all the things around chances of being hit by this facility. What you should do to first aid or what you need to do to prevent injuries is revealed down there.
1. What Are the Chances of Getting Hit by a Golf Ball?
After many years of playing golf, I admit that the chances of getting hit by a ball are small. However, it does not mean nothing can happen and there are no risks at all. You should be careful, especially when you are a junior player or a beginner.
Golf Digest interviewed David H. Janda, M.D., director of the Institute for Preventative Sports Medicine about the percentage of getting severe injuries by a golf ball. And Janda estimated that less than 1 percent of players can die because of this accident.
However, there are other indexes about the risks of golf. In 1997, when players, especially children from 5 to 14 years old, lacked notice, nearly 25 percent were injured.
Also according to the Golf Digest, Scotland reported that 40 percent of head injuries of children in sport came from golf. Though, the surprising part is that most cases are caused by golf clubs, not golf balls.
2. What Are the Most Common Injuries in Golf?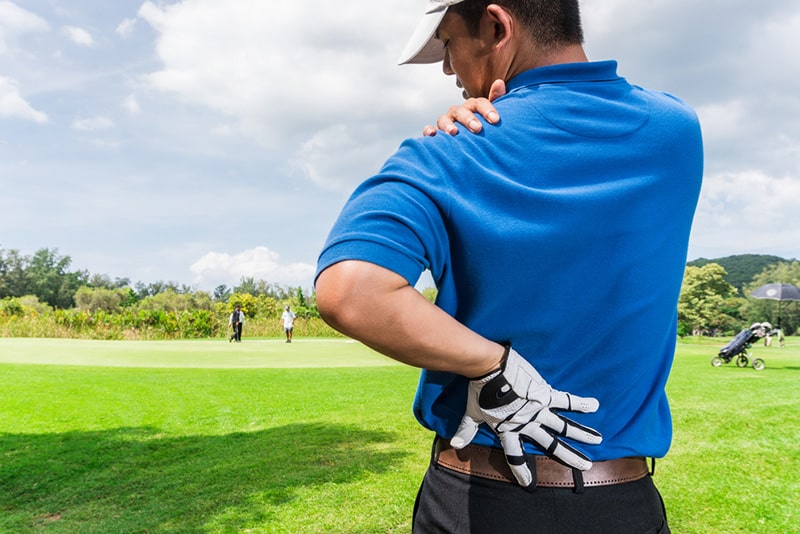 Like other sports, playing golf causes injuries. I assume that all outdoor activities can lead to pain and the reasons come from both the outside and yourself. Though it does not mean all sports are dangerous and you should not join any of them.
In my opinion, an elite sport like golf does not bring any severe wounds that require a long time to recover. According to golfchannel.com, there are ten common injuries in golf:
Back pain
Elbows tendinitis
Knee pain
Rotator cuff
Wrist pain
Hand and finger injuries
Neck injuries
Foot and ankle injuries
Hip injury
Sunburn
Almost all these common pains that you have when playing golf are caused by wrong position or wrong swinging way. None of them relate to a golf ball or club. It means you can rarely get hurt by these facilities.
The video below can show you some useful tips to prevent injuries in golf:
3. What Should Be Done if a Golf Ball Hit Someone?
After years of playing golf, I never hit someone with my ball. However, anything can happen, especially bad things. When the golf course is crowded, if you are new to the game, you can get wayward shots and your balls may hit other players or spectators.
The first thing you need to do when an unwanted situation occurs is get medical attention for an injured person. Then after apologizing to this one, if nothing worse, you need to be careful with your next strike to make sure mistakes can repeat.
If you are the one getting hit in the head by a golf ball, you have to notice how your body reacts. After having first aid by medical staff, if concussion, headache, or dizziness happen and don't disappear after the game, you need to see the doctor and get an MRI as soon as possible.
4. How to Prevent Injuries by Golf Balls?
There are few accidents that are created by golf balls. They happen so suddenly and rarely that most of us sometimes do not realize how to avoid them.
However, there are some ways to limit the chances of injuring others or getting hurt by golf balls that you can refer below:
Don't stand before anyone when they are about to strike
Stay behind and keep distance while player swinging
Keep an eye on a player who take the next shot
Look ahead and look in other fairways before striking
Inform your friends to know that you will take your shot so they can clear the way for you
Besides, improving your skills and upgrading your facilities are the good ideas that can help you limit your wayward shots, then you can limit injuries for others. You can refer to my best golf balls for slice for more information.
So, Can a Golf Ball Kill You?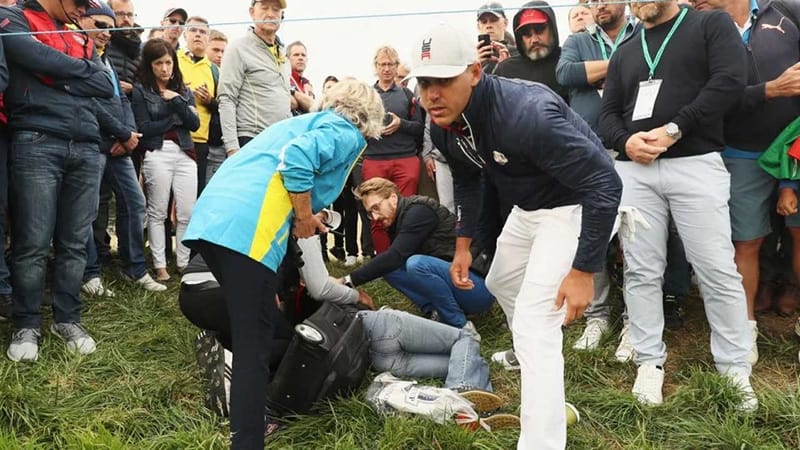 In my opinion, a small object like a golf ball can not create enough force and impact that can kill anyone immediately. In fact, there are rare cases where a ball hits the dangerous spot on the head that causes a fatal accident like a 69-year-old man in Australia.
However, severe injuries caused by a golf ball are hard to meet. People get pain for many reasons when playing golf, and even when you get hit by a ball, it is less than 1 percent that you can be killed by it.
There is a fact that players get hurt by a golf ball even when they are on a course or in their backyard. Though, these wounds are not dangerous to their life and they can recover quickly. Even in the rarely fatal case in Australia, the bunkered called it a freak accident.
Science Behind the Force of a Golf Ball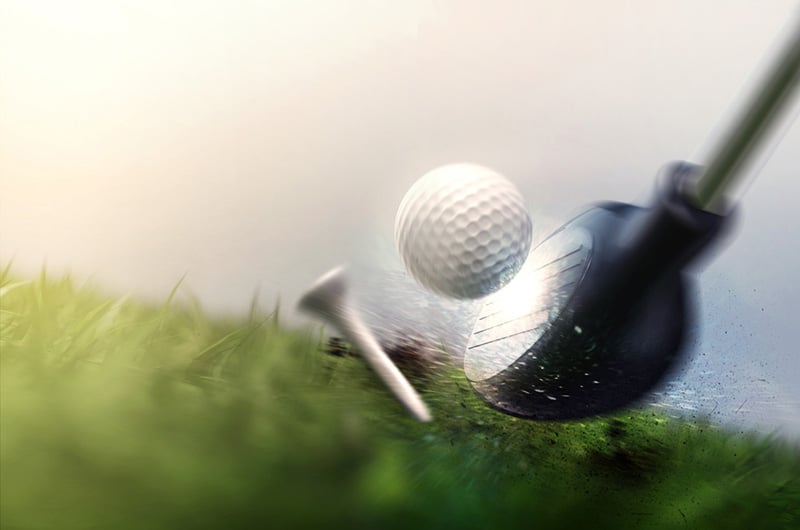 A golf ball is designed in sphere shape and made of compressible material. This helps limit the harm that a ball can create when it hits someone.
The force that a ball receives before it can hit you or any objects is delivered from a golf club.
According to the USGA background information, not all the force of a golf club can transfer from a golf ball. Some turn into thermal energy, sound energy and elastic potential energy. These make your club move forward slower, create thwack sound and help the ball bounce back.
The form and the conservation of energy of a golf ball is totally different from anything that can create a fatal cause like a bullet.
Moreover, the kinetic energy that a golf ball can receive depends on the speed and power it can absorb. We both know that none of the players can hit the ball as fast as the gun releases the bullet. Therefore, you don't need to worry about this aspect.
>> Read more: How Fast Does a Golf Ball Travel? Some Interesting Facts for You
FAQs
After reading about the chances and other things about whether a golf ball can kill you or not, I bet that you have many things that need to be explained. Therefore, I choose the most frequently asked questions and answer them below.
Has Anyone Died to a Golf Ball?
Yes, there are a few people who die because of a golf ball. For instance, a 27-year-old player in New Zealand and a senior in Australia.
What Happens in the Head if You Get Hit by a Golf Ball?
If you get hit in the head by a golf ball, there can be a mark or a bruise that lasts for some days. However, if things are getting worse, you can get a headache, blurred vision, etc., you need to get to the hospital and get medical treatment as soon as possible.
Can a Golf Ball Cause Brain Damage?
Yes it can. However, the brain damage caused by a golf ball rarely happens in reality, unless the ball hits the temple of the head or other weak areas that can damage the brain's function. You can have symptoms like dizziness, headache, faint, vomit, etc.
What Happens If a Golf Ball Hit a Spectator?
If you hit a spectator with your golf ball, first of all, you need to help him reach the medical aid. Then you find your ball and follow the rules of the USGA. There is no penalty in most cases.
Conclusion
If you are searching for the answer to know whether a golf ball can kill you or not, you may not want to miss my article. I provided you with a detailed explanation based on my experiences, knowledge, and reliable sources.
Do you agree or disagree with me? If you have any ideas about whether a golf ball can kill a person or not, please let me know by commenting below. And remember to share my article to discuss with your buddies.
Thank you for reading!