Ever wondered, "What is a Mulligan in Golf?" Well, you're in the right place!
In this article, I'll reveal the origins, rules, and etiquette behind this common golf term.
Keep reading to up your golf game and impress your fellow golfers with your newfound knowledge!
Key Takeaways:
A golf mulligan is a do-over stroke played from the same position as the previous shot, allowing golfers to retake a poor shot without penalty.
Mulligans are mainly used in casual or amateur rounds, and all players must unanimously agree to their use before the game starts.
Competitive tournaments do not allow the use of mulligans.
The origin of the term "mulligan" is debated, with some attributing it to Canadian amateur golfer David Bernard Mulligan or locker room attendant John A. Mulligan.
There are two types of mulligans: Must Mulligan, which requires a second shot to replace the first one, and Provisional Mulligan, which allows the golfer to choose between the first or second shot.
Mulligans are intended to alleviate stress and maintain a player's sanity when things go awry, but they should not be used for immoral purposes.
Professional golfers do not get mulligans, and they are not allowed in competitive play.
Typically, only one mulligan is allowed per round, though some groups may allow more if agreed upon beforehand.
What Is a Mulligan in Golf?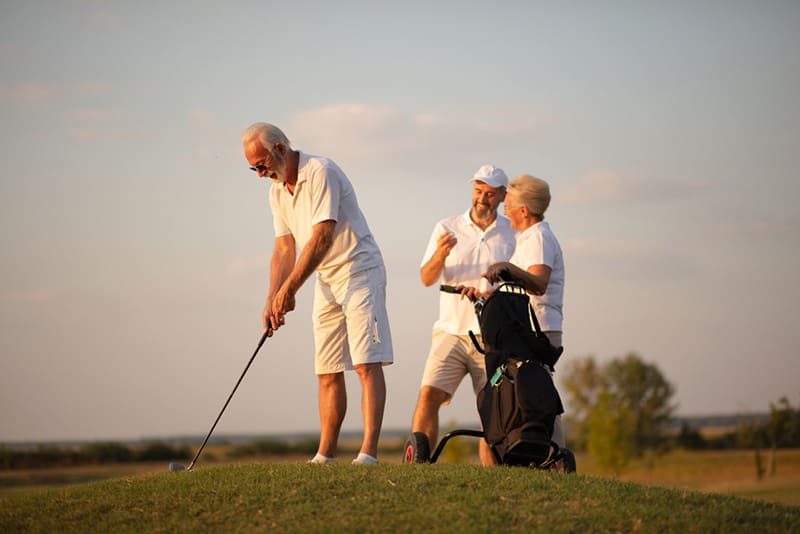 The term mulligan in golf is so simple to understand. This word refers to a do-over stroke played from the same position as the previous shot. This means that it is considered a correction shot and requires no penalty.
Most casual rounds of golf allow for a mulligan, but a prerequisite is that all players must unanimously agree to the use of mulligans before anyone can call for one. Otherwise, you will be disqualified for using an illegal mulligan.
In addition, calling for a mulligan is also popular when players make friendly wagers. Furthermore, it is truly essential in some cases of force majeure. For example, strong winds on the golf course suddenly manipulate the golf ball's spin, causing a stroke to be misdirected.
Entry-level golfers love this since they often need more advanced skills to fight against crosswinds or headwinds. Moreover, these mishit shots have never counted as well as are easily wiped out thanks to mulligans, meaning the final result will remain the same.
Besides, using a mulligan in golf helps to speed up play as well. Instead of searching for the lost balls, players just retake a correction shot to replace them, ensuring a smooth game.
I highly recommend a knockdown shot for your second try.
Although mulligans are excellent compensation for spectacularly poor shots off the tee, competitive tournaments do not allow for using them.
The Origins of the Term Mulligan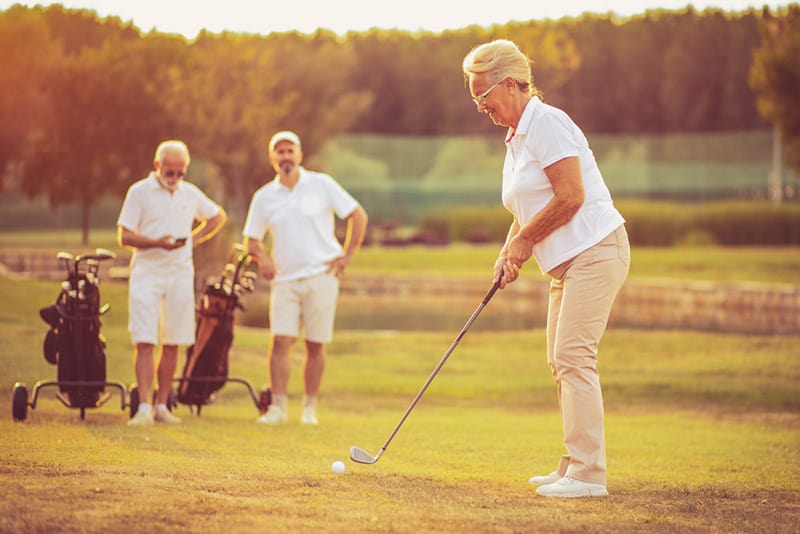 The origin of the term mulligan in golf has still been a controversial topic for many years. This is due to the fact that several ideas regarding how this word was created have been continually told among golfers' communities.
The Dictionary of the Origin of Words and Phrases suggests that the term Mulligan is derived from bars. In the past, bar staff used to bring wine and beer to patrons. This free wine and beer is called Mulligan.
Since then, the term has also been applied to golf with the interesting connotation that you are awarded an extra shot with no penalty. Nevertheless, the majority of widely read stories do center around two Mulligans.
They are either David Bernard Mulligan, a Canadian amateur golfer, or John A. Mulligan, a locker room attendant. Whoever invented the term mulligan, both deserve to have the word named after them.
1. David Bernard Mulligan
David Bernard Mulligan (1869–1954) is credited with popularizing the term "mulligan" in the early 1920s, according to the USGA, commonly known as the United States Golf Association. The USGA has different variants of this term's etymology on its documents:
First story
One day when playing recreational golf with his friends at Lambert Country Club in Quebec, Mulligan's ball kept disappearing in the woods after each stroke. Moreover, he had made a terrible shot off the first tee.
Of course, Mulligan felt not satisfied. He teed off once more and struck a second ball to make up for the earlier error. He announced that he had just made a "correction shot" to his playing partners. Hence, a re-do shot is called a Mulligan – named after this golfer.
David Mulligan coined this phrase after he immigrated from Canada to the US and used it at Winged Foot. As a result, when this shot gained popularity, the name was changed to "golf mulligan."
Another theory claims that the name "Mulligan" swiftly spread and became a "popular" term in golf since David Mulligan is a famous hotelier who owns a number of major hotels.
Second story
The second theory is based on a fact related to David Mulligan, which makes it the most reliable of the three. This story assumed that a too-difficult ride over the Victoria Bridge to the course in Montreal prevented David Mulligan from making his first tee well.
That's because he had been jumpy and shaky too much during that hair-raising car journey. Thus, his playing partners allowed him to take a second shot as a reward since Mulligan took the time to pick them up in the morning.
Third story
In the meantime, the third theory perfectly combines the two first stories. David Mulligan had overslept and arrived at the golf course too late. Hence, he made a poor shot because he was too rushed.
His fellow players allowed Mulligan an extra shot. And then, the term mulligan in golf was born. Three of the aforementioned stories were corroborated by David Mulligan when he had a conversation with Don Mackintosh in 1952, which explains why the USGA records all of them.
2. John A. Mulligan
Many others consider John A. Mulligan as the inventor of the term mulligan. In the 1930s, he worked as a locker room attendant at the Essex Fells Country Club in New Jersey. He was also known as a professional golfer when he did not need to work.
One day, he hit an awful shot off the tee and asked for a second chance. His playing buddies agreed since they were able to practice while John Mulligan was working.
Two Kinds of Mulligans
Mulligan in golf is divided into two major types: Must Mulligan and Provisional Mulligan. It would be best if you decided which kind depends much on your current skill levels and real-time playing conditions.
Below is a detailed guide on each type of mulligan in golf so that you know exactly which is the best choice. Let's check it out!
1. The Must Mulligan
This kind of mulligan refers to the case when you make a poor stroke off the tee. Therefore, whether you like it or not, you MUST hit the second shot in place of that first terrible one.
That do-over stroke is better than the first one, which means that if you have paid much attention to swinging your body and hitting the ball correctly, then obviously, the first type of mulligan has done its job. In contrast, you make another ball, and it ends up hitting a tree and landing out of bounds.
For that case, I highly recommend you consider using the second kind of mulligan, called the Provisional Mulligan.
2. The Provisional Mulligan
While the Must Mulligan is regarded as a must, the Provisional Mulligan, as its name implies, is considered provisional. This means that if the second shot is not better than the first one, you can still use the first for the counting score.
The idea that the second stroke is always better than the first one is a common thought, giving you peace of mind to hit another ball. With the Must Mulligan, you cannot choose which ball to use.
Supposing that the first stroke makes your ball in the sand trap, and the second one hits the ball out of bounds, you cannot play with your first ball even though it is still in play. That's because the Must Mulligan does not allow for this. However, the Provisional Mulligan supports this.
The key difference is:

With the Must Mulligan, you choose between another mulligan and a second shot off the tee.

With the Provisional Mulligan, you opt for the first or second mulligan shot; pick the best of two golf shots!
A mulligan is allowed if you are playing golf with your friends. You have a chance to choose what kind of mulligan to play as well. Without a doubt, the Provisional Mulligan is highly advisable compared to the Must Mulligan.
The Purpose of a Mulligan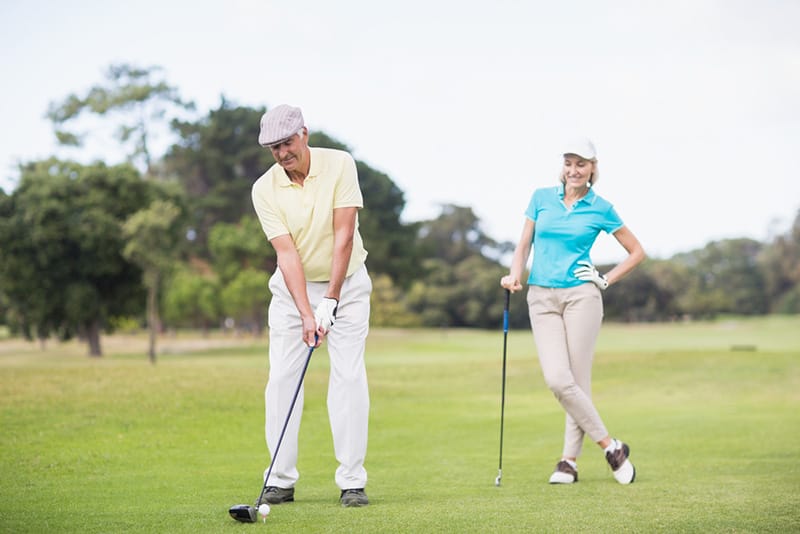 A mulligan aims to offer you another chance to retake a shot that has not gone your way due to some reasons. Here is a list of the most common reasons why a player requests a mulligan:
You have made a terrible tee-shot.
A practice golf ball is lost due to strong winds. Crosswinds often make a ball fly misdirection, leading to accidental injuries. Hence, you must yell "fore" to warn other players.
Your golf ball lands in the bunker.
Your golf ball is trapped in woods or rough patches.
Mulligan is only used in informal play and aims to provide golfers with lots of relaxation rather than tension to execute all precise shots. Mulligan truly helps to clear your psyche, alleviate stress, maintain your sanity, and bolster self-esteem when things go out of the plan!
Nevertheless, keep in mind that mulligans should not be used for immoral purposes. For example, you ask your opponent to replay a successful stroke.
Frequently Asked Questions
Do you have some questions regarding what a mulligan is in golf? Did you miss or need some information? I found some helpful, frequently asked questions related to this topic. I have answered them below briefly; kindly check below.
Do Pro Golfers Get Mulligans?
No. Mulligans are not used in competitive play, which means that you cannot call for a mulligan even if you participate in amateur competitions. Besides, all professional tournaments abiding by USGA rules do not allow for using mulligans.
Can You Use a Mulligan on a Putt?
No. Only tee shots and approach shots support using a mulligan. Putts and any shot on the green are not eligible for players to use a mulligan.
Are Mulligans Legal Under the Rules of Golf?
Mulligans are definitely, absolutely illegal under the Rules of Golf because this term is not even in the rule book. However, a casual round of golf still uses a mulligan due to its outstanding benefits.
When a player declares a provisional ball that is lost or will not be able to be played from a penalty area (in a hazard), it is a good idea to make a mulligan. This enables the game to save time and not force a golfer to chase for lost golf balls.
How Many Mulligans Are Allowed in Golf?
No matter how recreational the game is played, a round of golf only allows one mulligan. However, if the golf team agrees to this prior to the game, more than one mulligan may be taken.
Mulligan can be limited to the first tee box or from the fairway. The number of valid mulligans can be 3 or 5 or 7, depending on the rules of each group of players.
However, But, it would be preferable if you played golf and only had one mulligan since too many mulligans in one round would look more like a practice session than an actual play. Also, numerous mulligans cause the golf rounds to unnecessarily drag on.
The pace of the game is slowed down every time one player takes a shot again. I can imagine how fantastic it is to play unlimited mulligans, and you must restrain yourself prior to this kind of fun in case you want to play at a faster pace.
Final Thoughts
The term "mulligan" can be difficult to grasp at first, just like many other golfing notions. However, after reading this article, I hope you have already had a clear view of what a mulligan is in golf and all of its advantages.
Do you have any comments or questions related to this topic? Kindly use the following comment box to send them to me.
You may encourage others who take playing golf seriously by sharing this article with them. I highly recommend you share it on Twitter, Facebook, and so on. Just press onto the respective social media buttons below.
Related Articles: