It's said that the short game accounts for over 65% of shots in golf. So, what degree is an approach wedge, and how can it help you dominate the greens?
In this article, we'll explore this crucial club and provide valuable insights for golfers of all skill levels. Don't miss your chance to up your game – read on!
Key Takeaways:
An approach wedge, also known as A-wedge or gap wedge, is a type of golf club that lies between the pitching and sand wedges.
The loft degree of an approach wedge ranges from 50 to 52 degrees, and it can reach distances of around 80 to 90 yards.
The role of an approach wedge is to fill the gap between the sand and pitching wedges, helping with full-swing shots and offering versatility for different situations on the course.
To choose a suitable approach wedge, try borrowing or hiring one from friends or course managers to test which loft degree suits you best, or visit a club fitter showroom for customization options.
It's important to prioritize comfort and usability when selecting a golf club, ensuring that it meets your needs and helps develop your skills.
What Degree Is an Approach Wedge?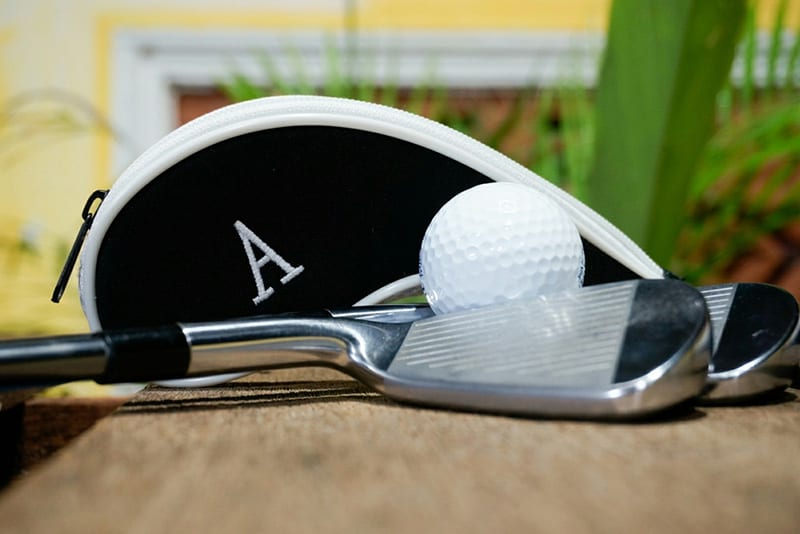 Before going to define the degree loft of an approach wedge, I want to add information about the name of this club. In some cases, an approach wedge is called the A-wedge or a "gap" one.
The A-wedge is a shortened name that some golfers think is the "attack" wedge. Whatever the name is, this kind of club starts with an A, and it lies in between the pitching and sand wedges.
According to the Taylormade website, the loft degree of an approach wedge is around 50 to 52. It is larger than the pitching wedge and smaller than the sand wedge. As far as I know, the distance that an A-wedge can reach is around 80 to 90 yards.
The lower the loft degree is, the longer the distance a club can get. So, choosing which loft is between 50 to 52 degrees will depend on how long you want to strike. And remember, the higher the shot is, the larger the loft degree is.
If you are new to the game, you should think twice before choosing an approach wedge and any clubs because bringing the right tools can help you develop your skills and even win the game easier.
>> Read also: What Degree Loft Is a Pitching Wedge? How to Choose a Suitable One?
What Is the Role of an Approach Wedge?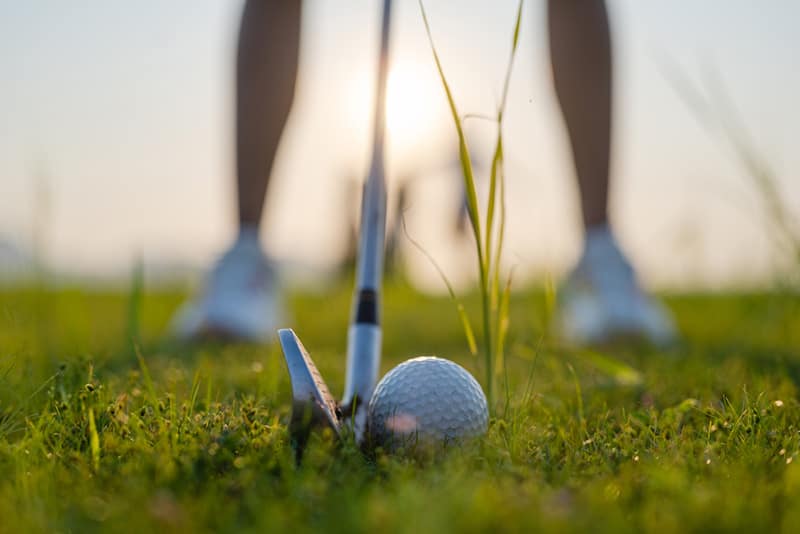 As I said above, an approach wedge is considered a "gap" between the sand and the pitching wedge. According to Golf Digest, each player needs a tool that helps them do their full-swing shots.
Whatever you call it, an A-wedge, "gap", or "attack" wedge, an approach wedge is necessary, and it is worth a place in your bag. While pitching and sand wedges help you around the green, the approach one can do all the rest.
Talking about the role of a club, I affirm that it depends on how long and high you want your shots to be. As I analyzed in "What degree loft is a sand wedge", the name of the club defines where you should use it the most, not all the time.
A sand wedge can help you get out of a hard situation like high grass, not only sand traps. However, in some cases, the higher loft degree of the sand wedge can not satisfy what the player needs. It's the perfect time to use an approach wedge instead.
Moreover, if you give priority to other clubs and only have one slot for a wedge in your bag to join a competition, it's time to think about bringing an A-wedge along. There is nothing more perfect than something in between that can do pitching, chipping, and so on.
How to Choose the Suitable Approach Wedge?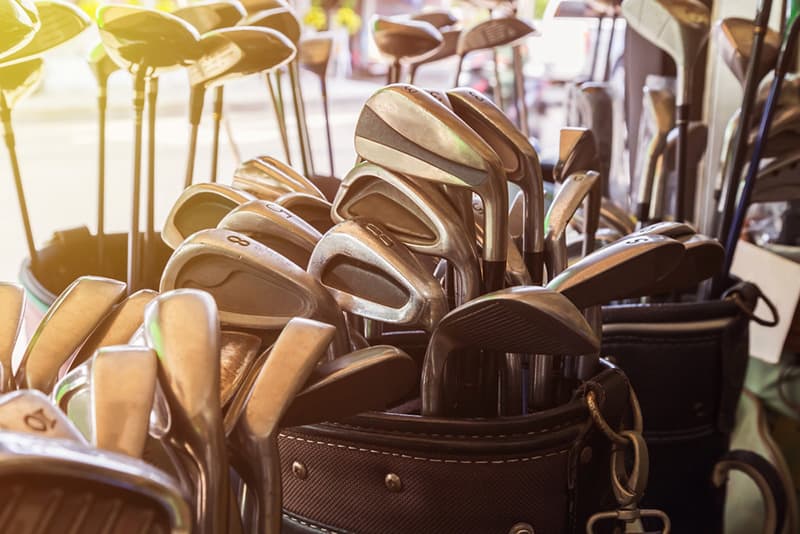 The first thing you need to know when choosing a club is your comfort when hitting it. No matter the design or the brand of the club, it has to bring convenience and result in your need at the same time.
I suggest two ways to define which approach wedges match your needs. And both ways, focus on the real experiences you have with this tool.
The first way is borrowing or hiring approach wedges from your friends or course managers. Try to hit some shots with these clubs and notice what degree loft suits you. Then you can come out with the result you need.
The second way is the smartest choice that my friends and I always make when we want to add a new club. It is going to the club fitter showroom. You can find many golf brands, and they can provide you with various choices of approach wedges.
In the fitter, you can order customizing clubs that match all you want, from the grip and sole to the length of the shaft. If you care about this, you can read my article: "How much does it cost to get fitted for golf clubs" for more information.
You can refer to the video below to know which degree loft of approach wedges perform well on the green:
Final Thoughts
If you are a beginner or want to add wedges to your golf bag, you may not want to miss my article about the degree of an approach wedge. I used all my experiences and knowledge that are based on reliable sources to give you the detailed answer above.
I am willing to hear everything from you, so don't hesitate to write your thoughts in the comment box below and let me know about your ideas on this topic. And if you find my article helpful, please share it with your buddies.
Thank you for reading!
Related Articles: