What is a foursome in golf? Why do you see people talk about playing it in both strokes and match play? How does it work? Does handicap really matter in foursomes? I assume that all these questions are running around your head. Don't worry. Let me help you.
Golf is an interesting sport because people create many play formats. If you go to the courses, you can see that golfers do not usually play alone. They can gather in groups of three or four, talk and laugh together while playing.
If you search on the internet about foursomes in golf, you may not get the right answers from reliable sources. And this process can take hours or days. I think that you would rather spend around 10 minutes reading my article instead. Let's roll down for more.
What Is Foursomes in Golf?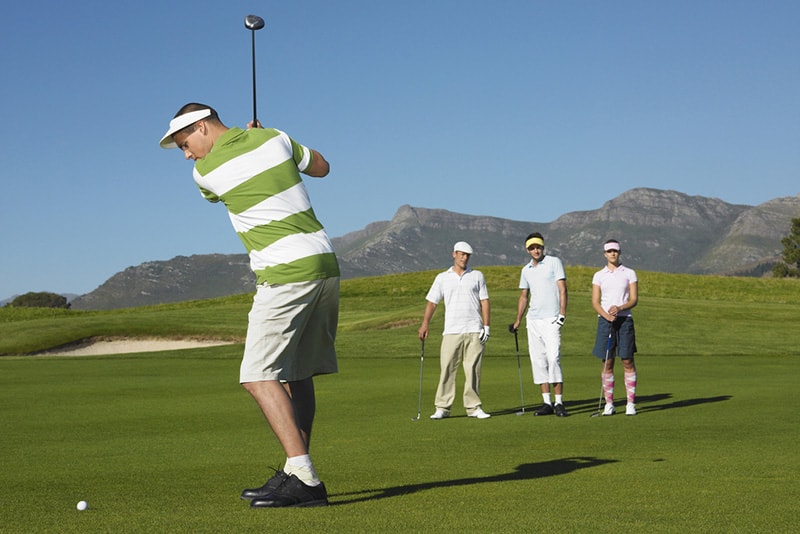 If you often watch golf tournaments, you can easily realize that foursomes dominate the Ryder and Solheim Cups. So when a player intends to develop his career in a professional way, he has to know what the foursome is and how it works.
1. Definition and Format
According to the USGA in rule 22, the foursome is a format where two players compete with each other by using a single ball and playing alternate shots on each hole.
Somebody can misunderstand that foursomes in golf are allowed for a number of two players. In reality, people can create variations of this format, such as four players playing at the same time when the course offers two ball matches.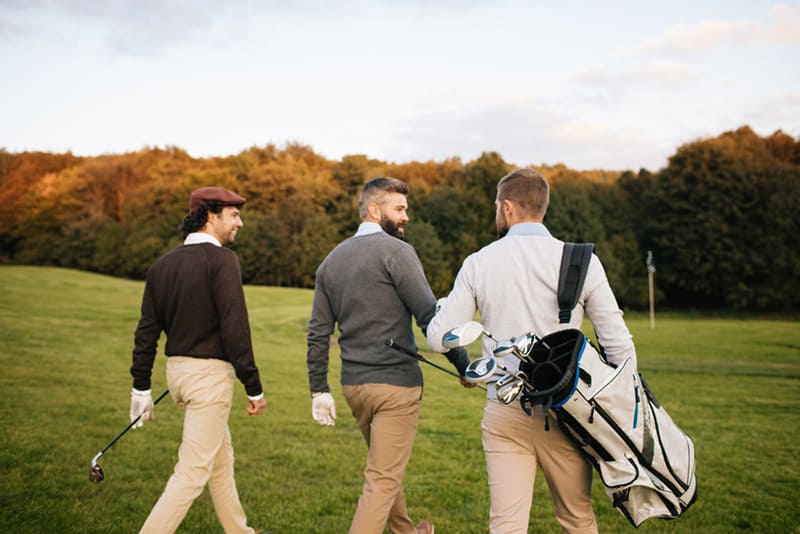 Threesomes are another variation of foursomes. In this format, an individual will compete against a team of two partners. And they also play alternate shots as foursome players do.
Players define the holes into two kinds: odd numbers and even numbers. Then teammates decide which one takes the tee shots, and others can take the drive. After each hole, the roles are reversed, and they continue alternate until the end.
If you need to know more about foursomes on the courses, I suggest the video below:
2. Application in Stroke and Match Play
In big tournaments like the Ryder Cup, foursomes are used in match play. A team wins when they use fewer strokes to get the ball in the hole. If two teams have the same amount of strokes, each of them will get half scores.
Unlike match play, foursomes are not usually used in stroke play of official competitions. If you go to the course at weekends with friends, you can freely use it. At the end of the playing session, someone with the lowest stroke count wins the game.
In match play, golfers count the stroke after each hole. But in stroke play, they only count the total strokes of the game.
3. Exceptional Rules in Foursomes
If you need to know the complete list of rules about foursomes in golf, I suggest you read at the USGA or the R&A. Here; I will note for you the exceptional things that only occur when you play this kind of game format.
The first thing is the handicap. The handicap of the team counts by combining the indexes of two players and then dividing them by two.
Second is the club set sharing. Players can use their set or share it with their teammates.
It means if you play in a team of two, all of you can use one club set. However, this sharing set should not exceed the maximum of 14 clubs.
Besides, when it is your turn to play, you can do anything that is allowed, like lifting, marking, or replacing it. And if you need help, not only your teammates or caddies, other players and their caddies are allowed to help you too.
Differences Between Foursomes and Four-ball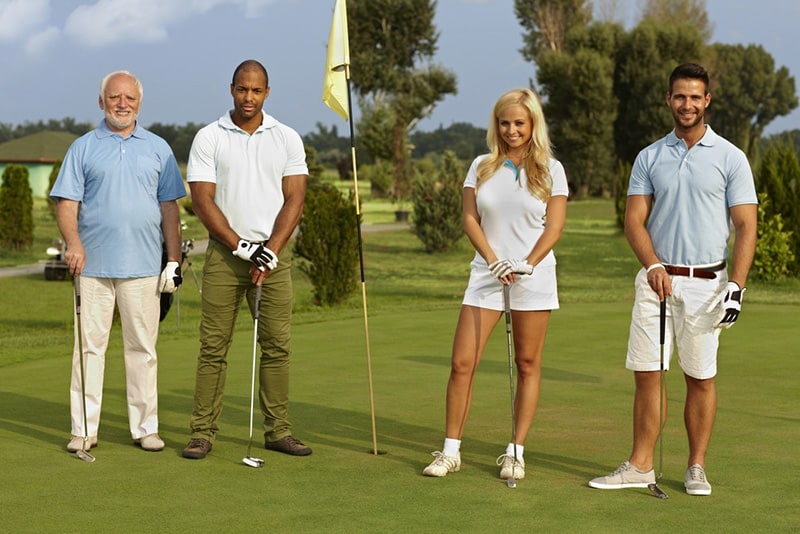 Foursomes and four-ball are two game formats that are usually misunderstood as the same by newcomers. They are all used in stroke and match play and have some similarities. However, they are not the same name as one game format.
According to rule 23 of the USGA, four-ball is where you and your partner compete with each other as a side. And the score of one side is lower than the total of two players.
In four-ball, golfers don't use the common ball. You and your partners use your own and don't need to alternate to stroke.
Four-ball is considered as low-ball, and it has a variation called best-ball. Like the threesomes, the "best-ball" involves an individual competing against the side of two players. And the three of you use different balls.
FAQs
After reading all the information I gave above, I think that you still have many things that need to be explained. Therefore, I choose the most frequently asked questions and answer them below. I hope you can find what you need down there.
Who Hits Three Off Tees in Foursomes?
The first player hits three off tees in foursomes. Typically, the hole with odd numbers goes to the first golfer, and the other will get the even numbers.
Can You Change Balls in Foursomes?
Yes, you can. According to golfmonthly.com, players in foursomes can replace, mark and lift the ball in their turn.
Is Foursome in Golf the Same as Alternate Shot?
Yes, it is. In rule 22, the USGA called alternate shot is another name for foursomes in golf.
How Long Does a Round of Golf Take for a Foursome?
As far as I know, a round of foursome can take four or five hours. If you play in a smaller group of two or three, the time can be shorter by a couple of hours.
>> See also: How Long Does a Round of Golf Take?
Can I Take a Mulligan in a Foursome Match?
In a foursome match, the decision to allow mulligans usually depends on the tournament rules or the agreement made by all players before the game.
In most competitive matches, the use of mulligans is not allowed as it may give one team an unfair advantage. However, if all players agree to use mulligans, then it is generally accepted.
Final Thoughts
If you are a beginner and want to know more about golf game format, or you are curious about what golfers play in tournaments, you may not want to miss my article about what foursomes are in golf.
I am willing to hear everything from you, so if you have any ideas, don't hesitate to write them down in the box below. And please share my article with your friends to spread my knowledge and experiences to them.
Thank you for reading!
Related articles: