What is a tee in golf, and is it necessary? Can you strike without it? How can a tee contribute to your shots? I bet that you ask yourself all of these when you see a tee on green for the first time. I know that because that is what I did when my father taught me to play golf.
If you watch a golf game on TV and compare it to other sports, you can realize that golf needs many tools and equipment. You can have a maximum of 14 clubs, a set of golf balls, a bunch of tees, and other things like markers, hats, gloves, etc.
Like other equipment, a golf tee is a part of the game, and it has an undeniable role. If you do research on yourself, it can take days or even weeks to find out what a golf tee is. Don't worry. I am here to help. Let's roll on, and the answer you need is waiting for you down there.
What Is a Tee in Golf?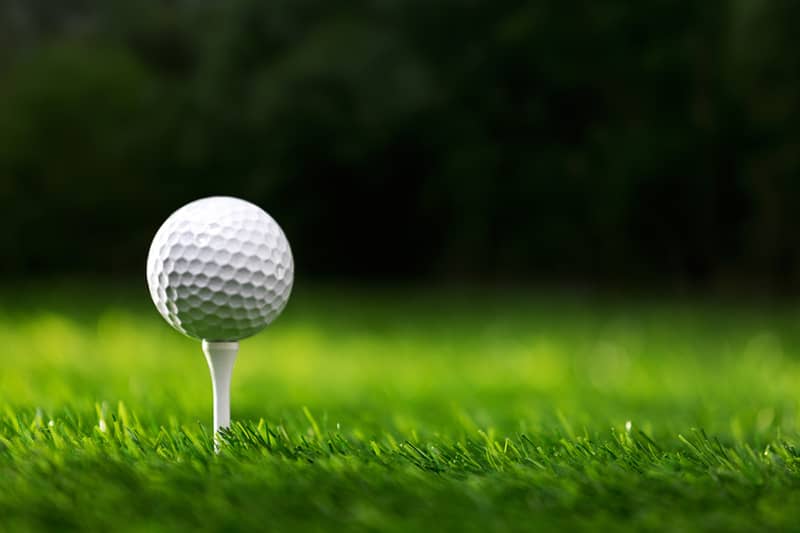 According to the USGA equipment rules, a tee is defined as a device designed to raise the ball off the ground. Its maximum length is 4 inches.
My friends and I usually use the size 2 ¾ inches. Sometimes, when a ball is stuck in the high grass or sand, I use the longer one instead.
Besides the aim of raising the ball, a tee must not participate in the movement of the ball or indicate the line of play. A player should not modify the tee to assist the stroke or anything that can bring more benefit to his game. Otherwise, a tee will be illegal and can not be used just like illegal golf balls.
Different Types of Golf Tee
It is true when people say golf is an exquisite game. If you read my article How much do golf clubs cost, you can realize that equipment and tools in golf are more complicated and have restricted rules.
And even a small device like a golf tee is not an exception. Its purpose is simple, but when you step on the course, you can see many types of tees. Let me clarify this tool for you by dividing it into two sections: based on material and based on function.
1. Based on Material
From my experience, the material of a golf tee may vary in two main kinds: eco-friendly and un-eco-friendly.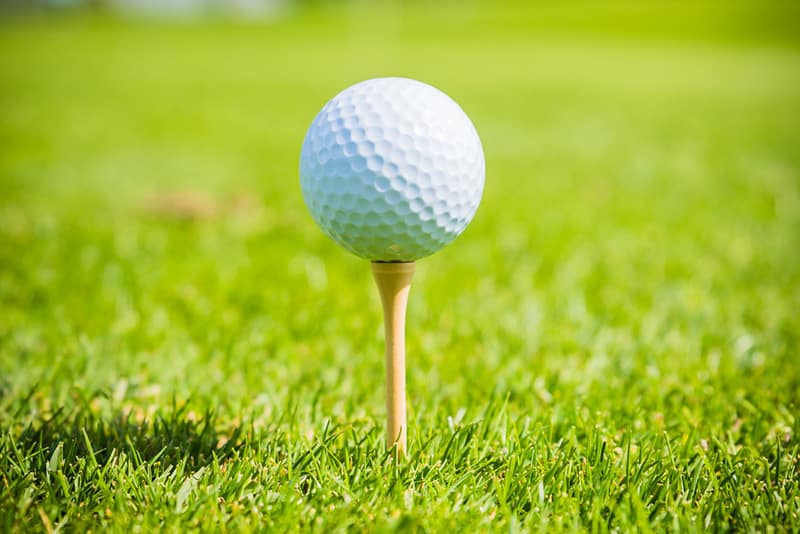 A golf tee that is made of wood or bamboo is easy to reuse, and it can be made from recycled materials. The price of this kind is usually under ten bucks. With the simple looking, an eco-friendly tee delivers the basic function that all players need from it.
If you are a beginner, I suggest you choose this kind of tee to play. After the amount of time that your skill and experiences gained, you can change to others to improve matters you need.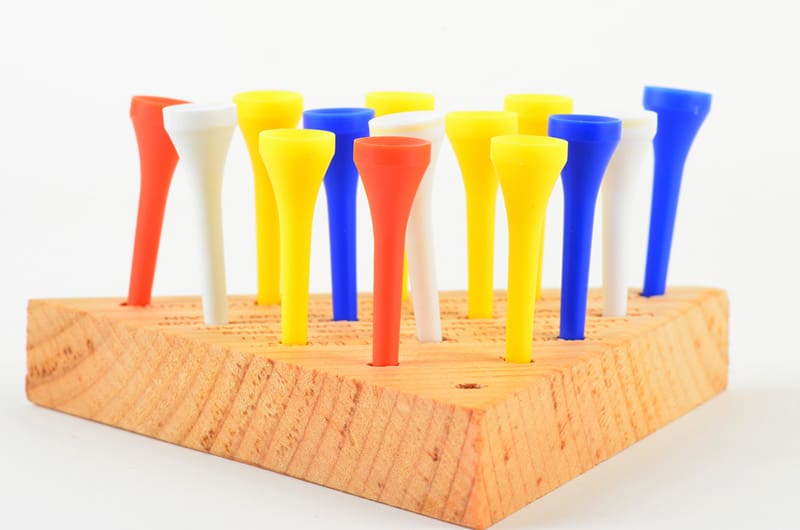 Besides, there are rubber and plastic tees. Among all these, the plastic ones are more popular than the others. Even though they are not good for the environment, there are many manufacturers that choose to produce them.
Unlike wood tees, plastic ones have many designs that aim to improve other purposes for golfers. They have some unique structures that are illegal in tournaments. Due to that, my advice is to consider small tools carefully when you enter any official occasions.
2. Based on Function
In the beginning, I quoted the USGA rules about the purpose of a golf tee. As you know, this small tool can not deliver any further intentions to the line of play, or it will be illegal.
However, not all players build a golf career; they play it for fun too. Therefore, a golf tee does not need to follow the tournament rules. If we have anti-slice golf balls and some for straight flights, the golf tees have the same either.
>> Read on How to hit the ball straight here!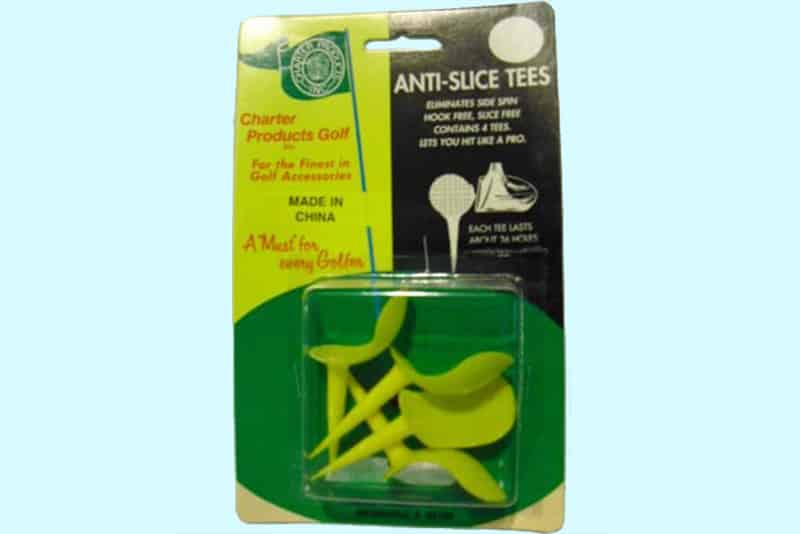 The anti-slice tees have a cup at the back. This design can reduce side spin and limit wayward shots. If you are a weekend player or need to improve your confidence on the green, this kind of tee is definitely for you.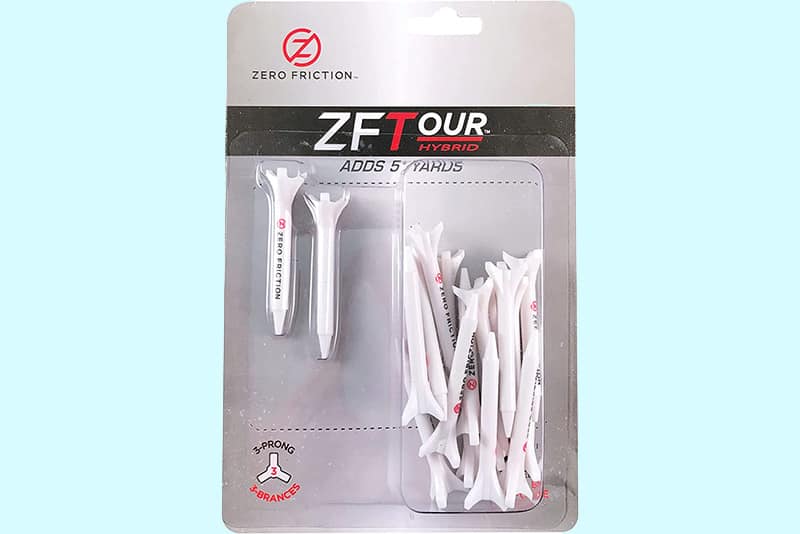 If you need more distance, you can choose the zero-friction tee to play. This tool has a unique top with 3 or 6 columns. Your ball can be easier to strike than normal; then, you can get more yards.
>> Check out the 12 Best Golf Balls for Distance in 2023
Besides those illegal tools, you can choose the standard tees to play in your competition. They have a basic shape and can deliver the only purpose that all tournaments like PGA and LPGA approve of.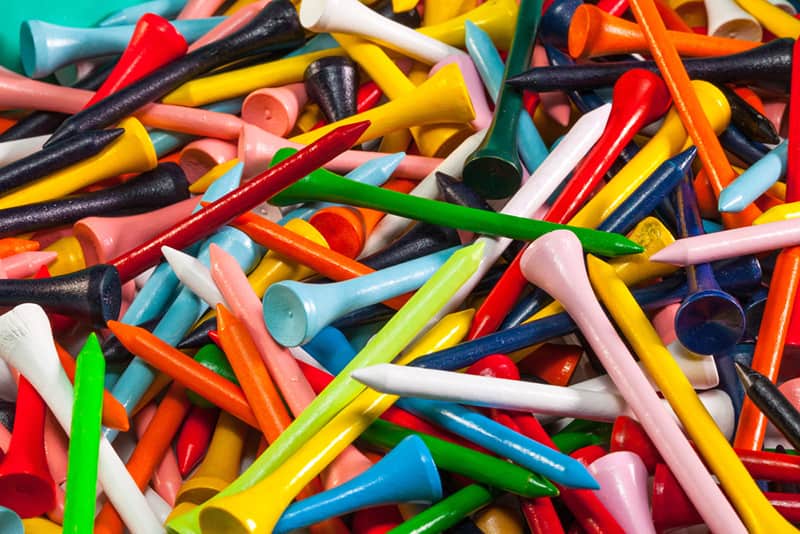 There is a kind called bush tee. It is legal and can be used when your ball is in turf conditions. They are colorful and vary in length. Although, they can not get over 4 inches to obey the USGA rules.
FAQs
After reading all the explanations above, I assume you can bear the golf tee and its purpose clearly in your mind. However, there is something that you may wonder about besides the things I provide. Therefore, I choose the frequently asked questions and answer them below.
Do You Use a Tee for Every Shot?
No, you don't. You don't have to use a tee for every shot. Before striking, you just need to put your ball within the size of a tee box. Your ball can lie on the ground before you push it away.
Can You Hit a Driver Without a Tee?
Yes, you absolutely can. The ball can fly further if it is placed on the tee. However, when you are in the fairway with hazards, you don't need to put a tee down before hitting.
Does a Tee Add Distance?
Yes, it does. A tee can be designed to add more distance. Though it is illegal, and you can't use it in tournaments. However, you can earn more yards legally when you know how to tee the ball higher as the tips in this video:
Can You Mark Your Ball with a Tee?
Yes, you can. I wrote about the 12 best golf ball markers, and you can read it to find out how you can mark your ball. If you can not prepare a special marker before a game, using a tee instead is always the clever way.
Can You Use a Tee After Your First Shot?
Literally, you can use a tee in the first shot of every hole. After this, if your ball stays in the teeing area and you nearly whiff, you can re-tee without penalty.
Conclusion
If you want to know more about a tee in golf, I assume you are in the right place. As a golf enthusiast who has played for a long time, I can provide you with almost all the information you need with reliable sources and knowledge.
Don't hesitate to comment with your thoughts below, even if you agree or disagree with me. Your opinion is precious, and I am willing to receive it. If you find my article helpful, please share it with your friends to spread and discuss it.
Have a good game day!
Related articles: