Are you a golf enthusiast like me and often hear the term "birdie" but wondering what it means? Did you know only about 26% of amateur golfers score a birdie during their game? And you really want to achieve it?
Then, you have come to the right place. In this article, I will explain what a birdie is and how to score it during the game. In addition, let's dig deeper into past events as well as some interesting facts about this term.
What Does 'Birdie' Mean in Golf?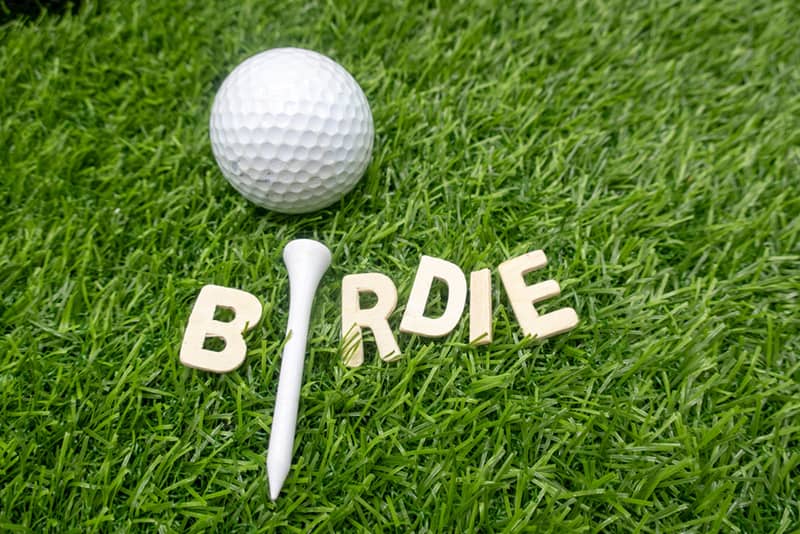 A birdie in golf is when you score one stroke under par on any given hole. For example, if the par for a hole is 4, a birdie would be a score of 3. Besides an eagle, a birdie is considered a great score and can often help boost your score over the entire course.
Birdie is perfect for one or two nasty holes. It encourages people to play again and remove the mindset "Golf is a difficult sport". However, some golf courses are too challenging to make a birdie. In general, birdie is almost always exciting for both beginners and professionals.
How to Score a Birdie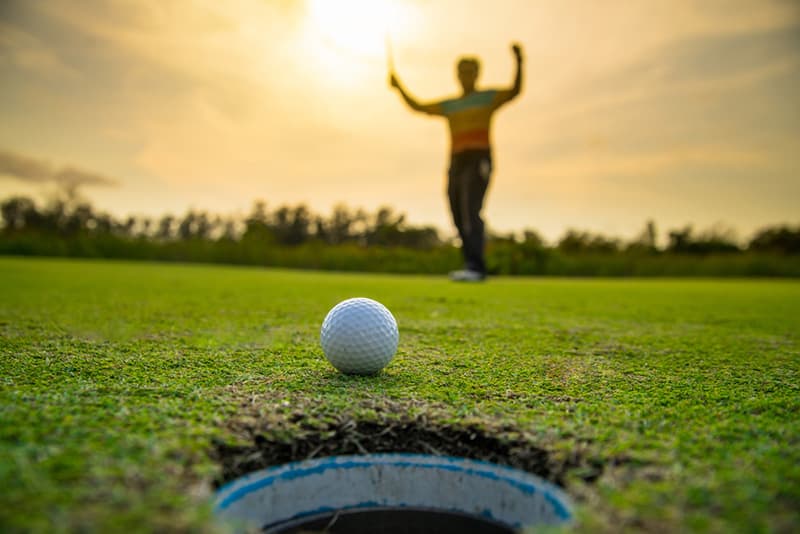 To score a birdie, you must ensure taking as few putts as possible. Furthermore, you should avoid making errors while on the green or teeing off into the fairway. In addition, keep in mind practice makes perfect, and you need to practice scoring a birdie at a driving range first.
Below is a detailed instruction on how to make a birdie in golf. Let's check it out!
Position your golf ball
Entry-level golfers prefer to stay away from rough terrains, thick forests or water hazards in order to avoid making a birdie. As a result, you should pick your golf club wisely to ensure that your ball lands on the intended target with ease.
Using a driver is not highly advisable. Additionally, it would also be ideal if your tee shot landed in the fairway.
Go for smaller holes
The closer you are to a particular hole, the shorter your second shot must be. Shorter holes can be birdie opportunities, but you must make sure your first shot is accurate!
Use a scorecard
Seasoned golfers love using their scorecards that help them plan and decide the most suitable method to score a birdie. For example, they know that their first strokes must be long and straight as much as they can.
Practice, skill, and luck
Practice helps you enhance your skills; thus, you can hit the ball more easily and precisely. The better skills you have, the fewer strokes you make. Sometimes, luck makes the process of sharpening your golfing skills faster.
Keep practicing to score a birdie even when you are an advanced player. Having played golf for a long time does not mean that you can understand all aspects of this game. Scoring a birdie in professional golf tournaments requires lots of unique skills and techniques.
In addition, during the process of practicing, you can see clearly your improvements as well as learn new playing skills.
Generate a long shot direct to your target
Teeing off the golf course is a bad idea because this will require you to hit more putts every time you bring your ball back on the fairway. Scoring a birdie from a distance will help improve your overall golf performance.
Improve your putting skills
If you miss putts on the green, you can't win the round. It is imperative to make sure that every shot counts because of this. Trying to hit as few putts as you can.
Also, ensure you do everything perfectly on the green or hit the fairway because this will boost your chances of scoring a birdie.
Since the majority of professional golfers are excellent putters, making birdies from a distance is easy. For beginners, mastering the putter is simple; locate a putting green and practice there.
Be persistent
Practice makes perfect! Everyone finds golf to be tricky. If you cannot make one or two birdies during a round of golf, do not be upset. Be kind with yourself. Find the short grass, then have pleasure in your time on the course. A decent score will come with continuous effort.
Joining a few training courses allows you to improve faster. Besides, using some special skills and personal experience is a good idea.
Beg for guidance
A PGA professional's advice or even that of your more experienced playing buddies is always a fantastic choice for assisting you get better at golf. Your skill will progress faster with their assistance than if you practice alone and depend on someone else to point out your flaws.
Scoring a birdie is a challenging task, but with some useful tips and a little bit of skill and experience, it can become an easy game. Take all the following tricks and practice to master them if you can:
To get a birdie, make a birdie putt.
It's acceptable to chip the ball in or knock it in from a distance in order to score a birdie because it all depends on personal preference.
Position your body posture so that you can favorably make a long, straight shot that hits the target. The shot must be more powerful than normal strokes, and I highly recommend you hit a knockdown shot.
Use a golf club that gives the best power since it offers your swing more control over where the ball goes. Players of all levels love wooden and hybrid golf clubs.
Use putters to enhance golf ball control. At the same time, this removes wasted motions as well. Moreover, they should help you maneuver the green with utmost precision.
Your eye health is a critical factor. See your doctor frequently and get your eyes checked.
Eliminate all negative thoughts and energy.
Keep silent if other players are taking their shots. Besides, be respectful and courteous to spectators as well.
Enjoy yourself and have fun. It is a good idea not to argue or grumble!
When Did the Term Birdie Begin to Be Used in Golf?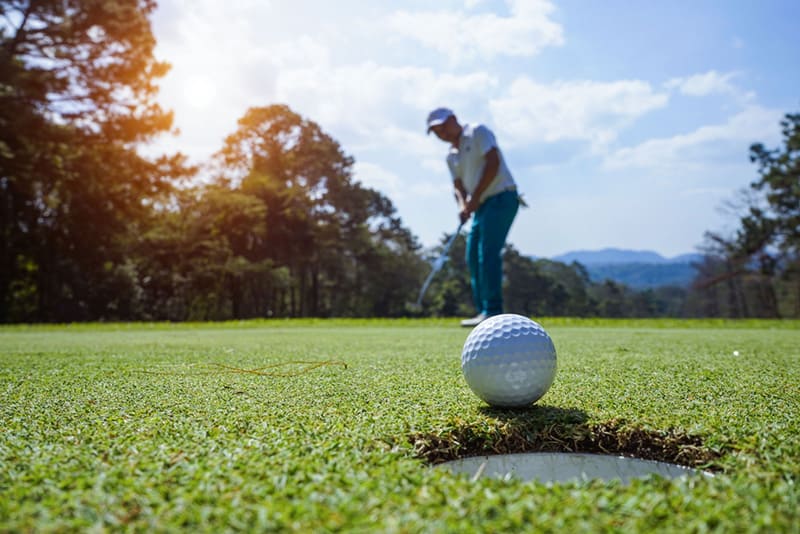 Like many other golf terms, the origin of the word birdie is a bit unclear, and no one can be confident of knowing exactly when it was first used. However, the USGA website claimed that the first use of this term was in New Jersey in 1903 at the Atlantic City Country Club.
A plaque even had been created to celebrate this event! After that, the word birdie became widespread among golf communities around the world in 1913. Since then, the term birdie was commonly used to describe a score that is one under par.
Besides, there are countless different theories about the history of the golfing term birdie. No matter which story you believe, I make sure that discovering where precisely the word itself originated is one of the most interesting things to do for anyone who likes etymology.
An outstanding theory about the origin of the word birdie is based on slang. Although golf was invented in Scotland, the term birdie was assumed to be derived from an American slang word, "bird," in the early 1900s.
According to American golfers, this slang word refers to something great, cool, or wonderful, which means scoring a birdie is terrific. Another fascinating story relates to golf balls for average golfers that were played in the early days of golf.
They were usually made from feathers stuffed into leather pockets, causing many players to call them small birds. So, the word birdie came into use. In the meantime, the term birdie can be based initially on the sounds made by different animals in Scotland.
Interesting Facts About the Golf Term Birdie
This section gives some strange facts that not all seasoned golfers know. Be sure to read them since they will give you a more transparent overview of the term birdie in golf.
Scoring a birdie is not an easy task even for seasoned players. Therefore, when someone on the golf course succeeds in doing this, it is undoubtedly worthy of celebration.
You use the word eagle when you get two strokes less than the given par of any given hole. Nevertheless, in some cases, using the term double birdie is acceptable.
A "birdie putt" means a ball stroke that, if taken, would result in a score below par for that particular hole.
A "gross birdie" requires you to make one stroke less than the benchmark of the hole.
A "net birdie" is only recorded once your handicap allowance has been taken into account.
After making a birdie, circle the score to add it to your scorecard. If you hit three shots on a par-4, you would circle "3" on your scorecard.
Frequently Asked Questions
Do you still have problems related to this topic? Or, you just want to broaden your knowledge about the term birdie. Then, you should not skip this section which showcases the most frequently asked questions.
Is a Birdie Better Than an Eagle in Golf?
No. If a par five is completed within only three strokes, an eagle has just been made. The rule is: The fewer strokes, the better.
This means that one stroke is always better. For example, a birdie needs two shots on par 3, while an eagle requires one shot. So, the eagle is better than the birdie.
What Is a Row of Three Birdies Called?
The "hat trick" or a "turkey" are common names for three consecutive birdies.
Final Thoughts
I hope that you have already known the meaning and definition of the term birdie by now. Furthermore, it would be best if you learned how to score one as well as lower your golf score too. A birdie is not effortless to achieve, but there are always some tips to make it easier.
By now, I believe that you have grabbed what exactly the word birdie means in golf. Besides, you can help other players know more about this topic by sharing my article on social platforms. Kindly press onto one of the following buttons.
In case there are still some issues wondering about you, or you just want to make a comment to motivate me to write more, let's leave them in the comment box below.
Happy golfing!
Related articles: