Did you know that the first golf balls were made of wood? Intrigued? That's just the beginning!
Today, we're taking a trip down memory lane to explore the history of the golf ball, its transformations, and the impact on the game we all love.
Whether you're a golf history buff or just love a good tale, this journey has something for you. So, hang tight and enjoy the ride!
The Golf Ball's Early Beginnings
Step right into the time machine with me, because we're heading back to the very origins of our beloved game.
Let's see how the humble golf ball has evolved over the centuries.
Wooden Golf Balls: The First Known
So, our journey starts somewhere in the 14th century. It's hard to believe, but the first known golf balls were actually made of hardwoods, like beech and boxroot.
Picture this: the earliest golfers teeing off with a tiny wooden sphere.
As far back as 1452, records show that these wooden golf balls were in the game, adding a whole different challenge to the fairway.
Hairy Golf Balls: The Mythical Origins
From wood, we move to what seems like a myth, the hairy golf ball. Now, don't let your imagination run wild.
These balls were made of leather, filled with cow hair or straw, and crafted by the cordiners and golf ball makers of North Leith, Scotland.
Originating around 1486 and lasting till the 18th century, these became known as the 'common' ball due to their affordability.
So, next time you think about complaining about the price of golf balls, remember we've come a long way since stuffing cow hair into leather!
Featherie Golf Balls: The First Major Innovation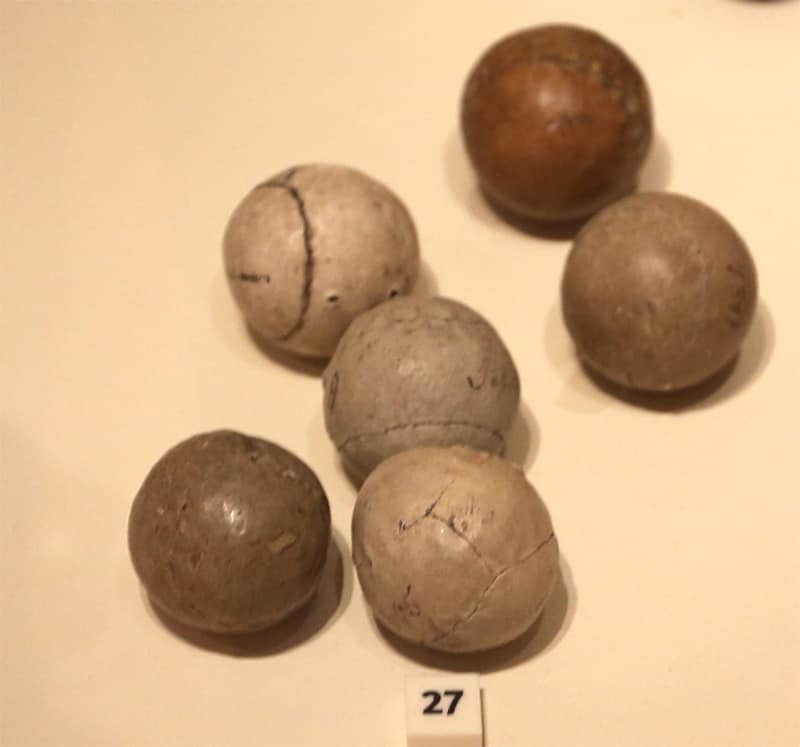 Now, onto the featherie, the star of the show during the 17th century.
A man named James Melvill from St. Andrews got the exclusive rights to create these feather-stuffed balls, and boy did he deliver.
The featherie was the real deal back then, despite its quirks. If it got wet, you were out of luck.
Hit it with an iron club at the wrong angle? Snap, there goes your expensive golf ball. But, for all its limitations, it was a revelation.
It could fly up to 175 yards, and in some cases, even as far as 361 yards. Imagine the sheer excitement of watching that ball soar through the sky.
The featherie set the stage for a whole new era of golf, proving the game was here to stay and always ready for innovation.
The Golf Ball's Major Transformations
So, after our rendezvous with wooden, hairy, and featherie golf balls, it's time to dive into some serious transformations. Ready? Let's roll!
Guttie/Gutta Golf Balls: The Game Changer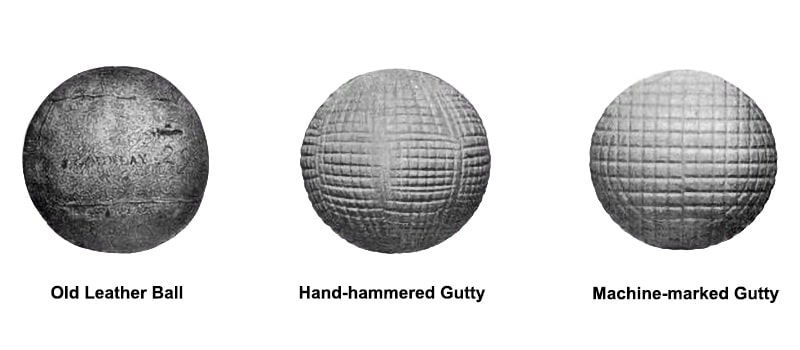 The story of the gutta-percha ball, or guttie, as it's fondly known, began in 1848 with Dr. Robert Adams Paterson.
Our good doctor discovered the sap of the Malaysian sapodilla tree, which could be heated and shaped into a sphere.
These gutties were less expensive to produce and had superior aerodynamic qualities. Quite the game-changer, wouldn't you say?
It's interesting to note that golfers of the time found nicks and indentations in their gutties improved ball flight.
Talk about a happy accident! This prompted makers to start adding textures to the balls, leading to the creation of 'brambles', gutties with protruding nubs that resembled bramble fruit.
By 1890, gutties had truly transformed the game, becoming more consistent and affordable thanks to mold production.
Rubber Core Golf Balls – Haskel: The Birth of Modern Golf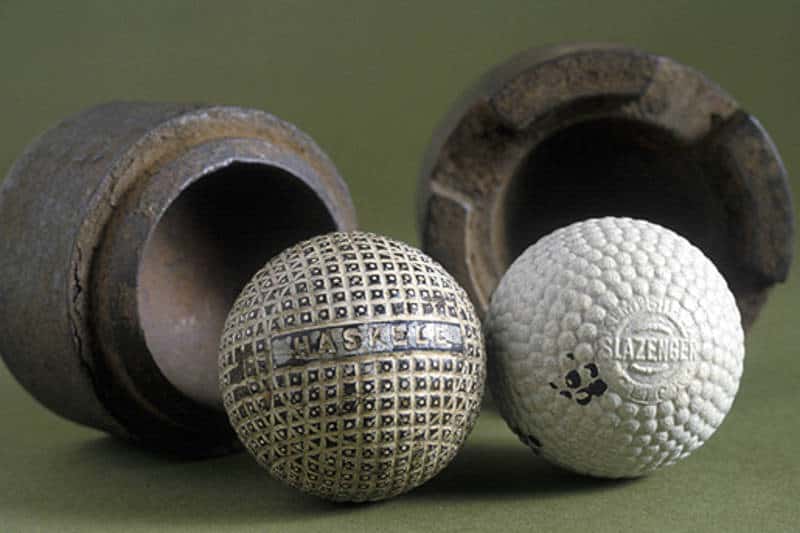 Enter stage right, Coburn Haskell, an innovator from Cleveland, Ohio.
Haskell had a eureka moment in 1898 when he picked up some rubber thread, wound it into a ball, and watched it bounce sky-high.
Now, who wouldn't want a golf ball that could do that? He teamed up with Bertram Work of the B.F. Goodrich Company, and voila – the 20th-century wound golf ball was born.
For many years, this wound rubber ball, which became known as the Haskell golf ball, was the industry standard.
It featured a solid or liquid-filled round core, wound with a layer of rubber thread, and covered with a thin shell of balatá sap.
Balatá, a native tree of Central and South America, provided a rubber-like material that was ideal for golf ball covers.
It's no exaggeration to say that the Haskell ball ushered in the era of modern golf, paving the way for the incredible innovations we see today.
The Golf Ball Innovations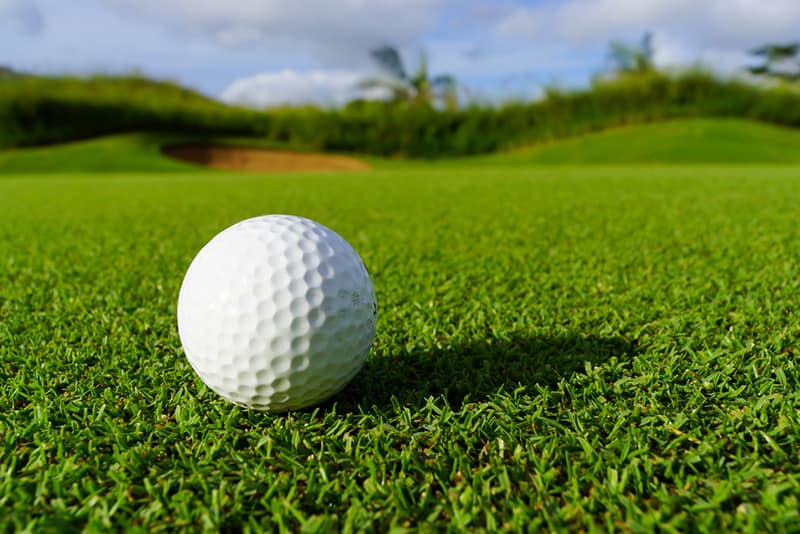 Alright, let's fast-forward to the 20th century. This is where things really start to get exciting in the world of golf ball design. Buckle up!
Addition of Dimples: A Key Innovation for Flight
In the early 1900s, golfers discovered that a dimpled ball offered superior control of trajectory, flight, and spin.
Just imagine, a smooth ball replaced by one covered in tiny indentations!
David Stanley Froy, James McHardy, and Peter G. Fernie were granted a patent for this innovative design in 1897.
The very first prototype took flight in the 1900 Open at the Old Course at St. Andrews.
Dimpled balls allowed players to create additional backspin when using more lofted clubs, providing a greater degree of control on the green.
Manufacturers quickly caught on, producing balls with various dimple patterns to suit different play styles.
These wound, balatá-covered, dimpled marvels were the standard up until the late 20th century.
Modern Resin and Polyurethane Covered Balls: The Current Standard
Moving on to the mid-1960s, DuPont introduced a game-changing synthetic resin called Surlyn, along with new urethane blends for golf ball covers.
These materials were far more durable than balatá, and quickly became the new standard.
With the introduction of materials like Surlyn, golf balls evolved into two-piece, three-piece, or four-piece balls, depending on their layered components.
Modern technology has allowed golf balls to be highly customized to a player's strengths and weaknesses, ushering in an era of unprecedented personalization in the game.
Though the wound rubber core was common, liquid cores were also used.
However, these early liquid cores often contained caustic liquids that could cause injury if the ball was dissected.
Thankfully, by the 1920s, manufacturers ceased using these harmful substances.
Fast forward to 1967, when Spalding bought a patent for a solid golf ball from Jim Bartsch.
His design eliminated the need for layered components, and while it lacked the necessary chemical properties for production, Spalding's team engineered a viable resin.
This innovation was a game changer, leading most non-professional golfers to transition to solid core, or "2-piece" golf balls.
>> Read on: How Golf Balls Are Made
The Future of the Golf Ball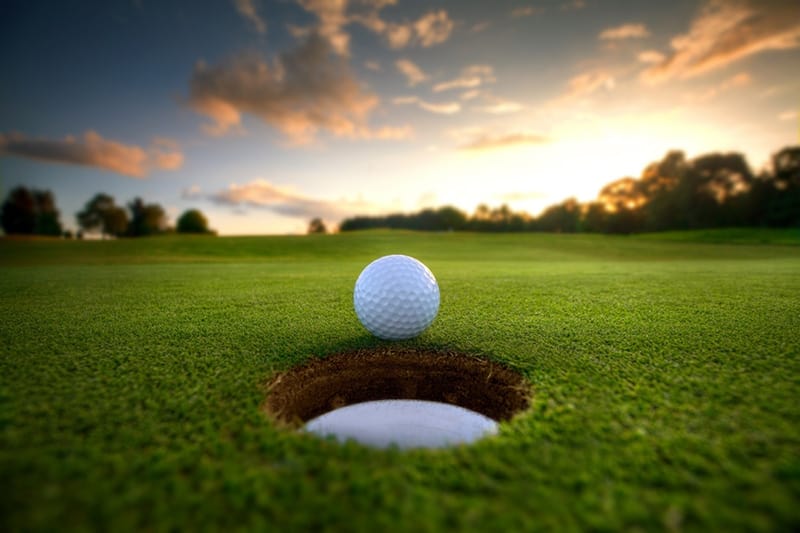 We've journeyed through centuries of golf ball evolution, but what about the future?
Let's put on our visionary hats and see where technology and innovation might take us next!
Technological Advancements and Their Impact
The 20th century gave us multi-layered golf balls with liquid or solid cores, wrapped up like a rubbery ball of yarn.
Then the early 2000s welcomed the urethane cover, which pushed boundaries in terms of feel, distance, and spin.
As we stand today, our modern golf balls are a symphony of synthetic materials, ranging from simple two-piece to intricate five-piece constructions.
Now, what if I told you that 3D printing and other cutting-edge manufacturing techniques are poised to knock the cost of production down a notch or two?
Yes, you heard right! Affordable golf for all may soon be a reality.
Furthermore, with the assistance of data analytics and artificial intelligence, we can expect golf balls to perform more consistently across various conditions. A smart ball for a smart golfer, eh?
Sustainability and Golf Balls: The Next Frontier?
And here's the real kicker: sustainability. Golf ball manufacturers are tirelessly working towards reducing the game's environmental footprint.
New materials and core technologies, coupled with green manufacturing processes, are paving the way for golf balls that deliver on performance without compromising Mother Nature.
Biodegradable golf balls are already on the market. They dissolve completely within two weeks when exposed to water or a wet environment, making them a safe choice around large bodies of water where marine life is present.
According to the National Golf Foundation, the number of golfers in the U.S. was estimated at 24 million in 2021, with approximately 16 million considered average golfers (those with a handicap of 18 or higher).
With a growth of 1 million golfers from the previous year, it's clear that the love for the game is booming.
As the popularity of golf continues to rise, the push for more sustainable and affordable golf balls will only grow stronger.
FAQs
Alright, let's switch gears for a bit and answer some of the most frequently asked questions about the history of the golf ball. It's like the CliffsNotes version of what we've been discussing!
What Was the First Golf Ball Made Of?
If we step into our time machine and head back to the 14th century, we'll find the earliest known golf balls were made of hardwoods, like beech and boxroot.
However, golf balls have come a long way since then, with materials transitioning from wood to hairy and feather-filled leather, gutta-percha, rubber, and now advanced synthetic materials.
Why Did Golf Balls Start Having Dimples?
A great question, indeed! It was during the early 1900s that it was discovered that adding dimples to golf balls actually enhanced their trajectory, flight, and spin.
These dimples helped the balls lift and maintain their flight for a longer distance. This finding led to manufacturers selling golf balls with various dimple patterns to improve the overall "feel" and performance of the balls.
Are Golf Balls a Product of Colonial Exploitation?
While some materials used in historical golf ball production, like gutta-percha and rubber, were sourced from regions under colonial rule, these represented a small portion of the overall demand for these materials.
Hence, golf balls themselves cannot be categorically labeled as a product of colonial exploitation. The manufacturing processes and materials have evolved greatly since those times, with modern golf balls typically made from synthetic materials.
Final Thoughts
Wow, what a journey we've embarked on together through the intriguing history of the golf ball!
From humble wooden spheres to today's high-tech marvels, we've witnessed the evolution of an essential piece of the beautiful game of golf.
As we wrap up, I invite you to share your thoughts on this golfing adventure. What are your predictions for the future of the golf ball? Which historical nugget did you find most fascinating? Don't hesitate to drop your thoughts in the comments section below!
And remember, if you enjoyed this piece, feel free to share it with your fellow golf enthusiasts. Let's spread the knowledge and keep the conversation rolling!
References: