If you've ever wondered how golf ball compression ratings can impact your game, you're about to embark on a knowledge-packed journey.
In this article, we'll demystify the concept of Golf Ball Compression Ratings, explore their significance, and reveal which ball suits your swing speed best.
Get ready to elevate your performance and dominate the fairways like never before!
What Is Golf Ball Compression Rating?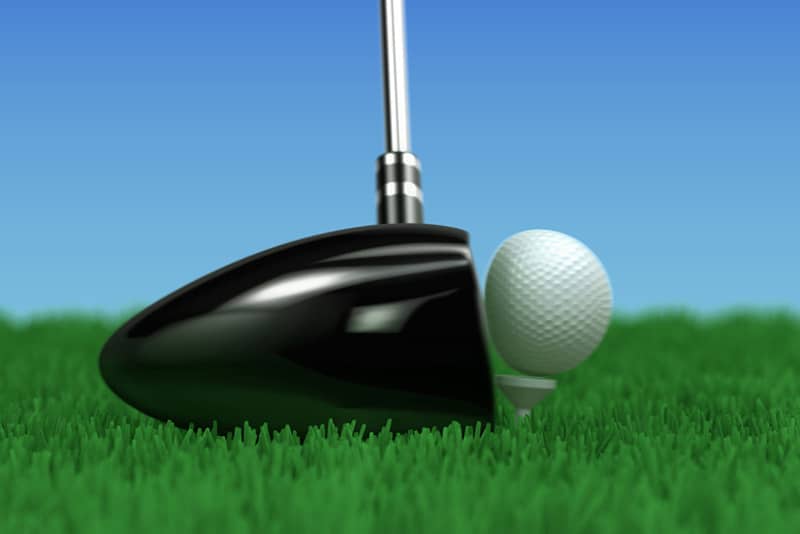 When we talk about golf ball compression, we're referring to the interaction of the club face with the ball's core upon impact. The more the ball compresses, the more energy is transferred from the swing to the ball, propelling it through the air.
Think of it as a mini explosion at the core of the ball, pushing it forward. The softer the ball, the easier it is to compress.
As for golf ball compression ratings, this is a scale that measures just how hard or soft a golf ball is. This scale ranges from 30 to 120, with 30 being the softest and 120 the hardest.
So, when you pick a ball with a specific compression rating, you're essentially choosing how much you want the ball to compress upon impact.
Lower compression balls are softer and compress more easily, which can be advantageous for slower swing speeds, while higher compression balls require more force to compress, benefiting golfers with faster swing speeds.
How Do Compression Ratings Impact Golf Ball Performance?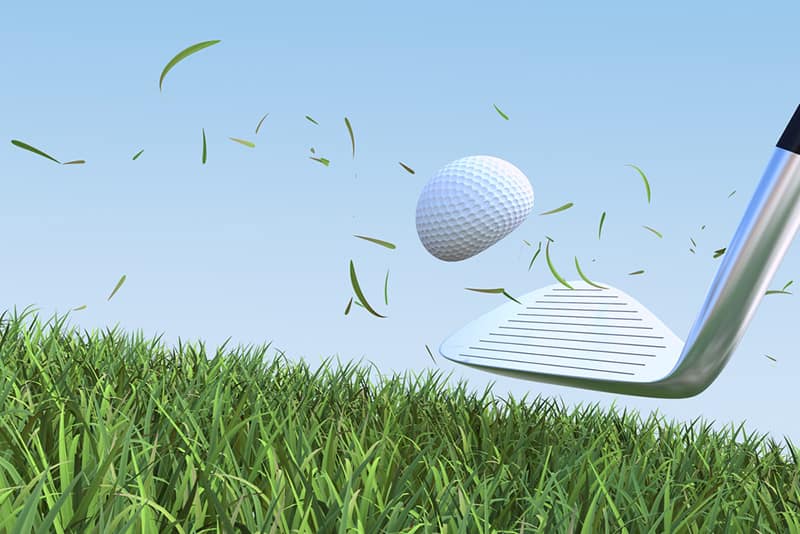 When you're navigating the fairways, knowing a thing or two about golf ball compression ratings can give you a solid leg up. It's like knowing the lay of the land – you can adjust your strategy and aim to come out on top.
1. Low Compression Golf Balls: Benefits and Downsides
Imagine low compression golf balls as your fluffy marshmallows of the golf world. These softies, usually having compression ratings of 60 or below, can be real game-changers, especially if you're sporting a slower swing.
Benefits:
First off, they can add some serious distance to your shots. Because of their softer makeup, these balls compress more readily upon impact, releasing more energy and ultimately traveling farther.
They also tend to generate more spin, which could be handy for tricky shots where you need the ball to stop on a dime.
The softer feel provides easier ball control, making these balls a top choice for beginners, seniors, or those of us who are speed-challenged.
Downsides:
On the flip side, if you're used to high compression balls, you might find controlling your shots with these softies a bit challenging.
Too much spin can be a double-edged sword, potentially sacrificing distance.
The added distance, though generally a good thing, can sometimes backfire when the ball goes farther than you intended.
2. High Compression Golf Balls: Benefits and Downsides
On the other end of the spectrum, we've got the hard hitters – high compression golf balls, typically with ratings of 100 or above.
Benefits
These balls are engineered to travel far and fast for golfers with faster swings.
They offer optimal control and tend to fly lower, keeping the trajectory more in line with the target.
Downsides
However, if your swing speed is more tortoise than hare, you might find that these balls don't deliver much of a distance boost.
Switching from low to high compression balls might feel like a bit of a culture shock – they feel different upon impact and might take some getting used to.
3. Middle Compression Golf Balls: A Balance of Both Worlds
If Goldilocks played golf, she'd probably opt for the middle compression balls. Not too hard, not too soft – these balls aim to provide the best of both worlds.
With ratings usually between 70 and 90, these are a stellar choice if you're looking to transition from low to high compression without a drastic change.
It's like upgrading from a tricycle to a bicycle with training wheels – a comfortable step in the right direction.
How to Choose the Right Golf Ball Based on Compression?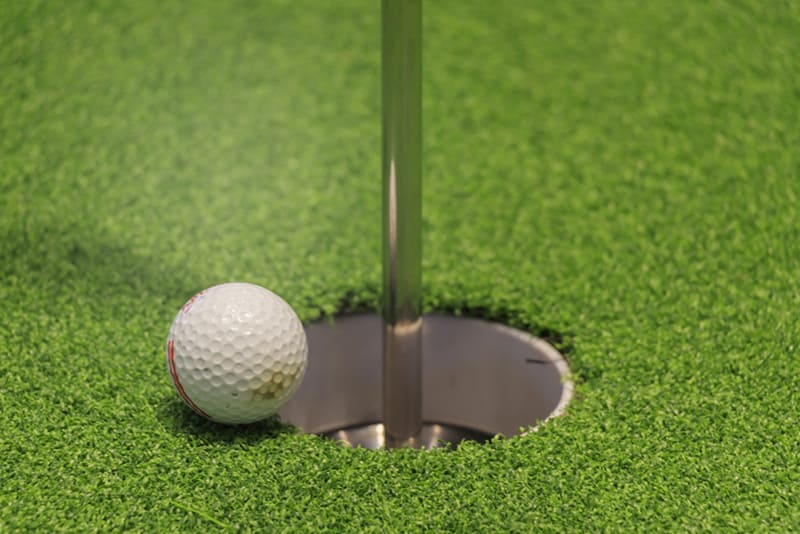 Finding the right golf ball to match your swing and game style can feel like finding your Cinderella slipper – it needs to fit just right.
But with so many options on the shelves, it's not always easy. Here's a little guide to help you navigate through the maze and find your perfect match.
1. Factors to Consider When Choosing a Golf Ball
Swing Speed:
Think of swing speed as your golf 'thumbprint.' It's unique to you, and it's a critical factor in choosing the right compression for your golf ball.
If your swing speed is lightning-fast, you'll want a high-compression ball.
On the other hand, if your swing is more slow and steady, a low compression ball will be your best friend on the green.
Skill Level:
It's essential to consider your skill level when selecting the right golf ball. As you progress in your golf journey, you'll find the construction of your golf ball – whether it's a 2-piece, 3-piece, 4-piece, or even a 5-piece ball – becomes more significant.
2-piece balls are often recommended for beginners because they prioritize distance over control. The large solid core allows for maximum compression and therefore maximum distance, while the cover is durable, reducing cuts and scrapes from mis-hits.
3-piece balls start to introduce an element of control into the equation. With an added layer between the core and the cover, these balls offer more spin, making them ideal for intermediate players looking to shape shots and control ball flight.
4-piece and 5-piece balls are typically the domain of advanced players. These balls have multiple layers designed to optimize performance: a soft core for maximum energy transfer and distance, additional layers for varying degrees of spin control, and a soft outer cover for feel and control on shorter shots.
The core of the golf ball is a key player in its compression rating. A softer core means lower compression, ideal for slower swings.
A harder core, on the other hand, equates to higher compression and is better suited to faster swings.
Your skill level dictates not only your swing speed but also your ability to control the ball, so it's important to choose a ball with the appropriate core and construction for where you are in your golf game.
Budget:
Let's face it, budget matters. Golf balls can range anywhere from $20 to over $50 for a dozen.
Balance your needs and desires with your wallet, and remember, the most expensive ball isn't always the best fit for your game.
>> Check out the Top 12 Best Budget Golf Balls in 2023 here!
2. How Swing Speed Relates to Golf Ball Compression
You might be asking, "How does my swing speed interact with golf ball compression?" Well, it's all about your desired outcomes.
If you're craving more distance and have a middle-range swing speed (between 85 and 105 mph), opt for a lower compression ball. However, if control is your game's name, then a higher compression ball might be your ticket.
Remember, slower swing speeds can get a distance boost from a lower compression ball, while faster swing speeds often find their match in high-compression balls.
These balls offer accuracy, control, responsiveness, trajectory, feel, and backspin – but only if you swing like a pro!
3. How to Determine Your Swing Speed
Now, you might be wondering, "How do I figure out my swing speed?" Well, there are several ways to crack that nut:
Visit a Pro Shop: Pro shops typically have radars or swing monitor devices that can help you determine your swing speed.
Take a Lesson: Many golf instructors also have swing speed monitors on hand. Not only will you find out your swing speed, but you'll also get some tips to improve your game.
Purchase a Speed Monitor: If you're a DIY kind of golfer, consider buying a swing speed monitor. There are plenty of affordable options on the market that can deliver accurate measurements.
Golf Ball Compression Chart
While I don't have a visual to share here, imagine a table with clear rows and columns mapping golf ball brands with their compression ratings, divided into low, middle, and high compression categories.
This handy chart would serve as a quick reference guide for you while selecting the right golf ball.
But remember, a golf ball's performance isn't just about compression, but a blend of factors including your swing speed, skill level, and even personal preference.
Here's a rough idea of what this hypothetical chart might look like:
FAQs
Golf and its technicalities can be a complex maze. So, let's tackle some frequently asked questions about golf ball compression ratings to help you get a grip on this vital aspect of the game.
How Does Golf Ball Compression Affect Distance and Control?
Just as a sprinter springs off the blocks, the compression of a golf ball affects how far it 'springs' off your club.
Higher compression balls require a powerful swing to compress them fully and gain maximum distance, while lower compression balls are easier to compress and can offer more distance for slower swings.
As for control, higher compression balls tend to offer more of it, especially for skilled players with faster swing speeds.
What Is the Ideal Compression for a Beginner Golfer?
If you're just starting out, a lower compression ball (below 70) could be your best bet.
These balls are softer, providing a better feel and more distance if your swing speed is on the slower side – which is often the case with beginners.
But remember, there's no hard and fast rule here. It's all about what feels best to you.
What Compression Golf Ball Does Tiger Woods Use?
Now, who wouldn't want to swing like Tiger Woods? The golf legend typically uses a high compression ball.
The exact model may vary, but he has famously used the Bridgestone Tour B XS, which has a compression rating of over 100.
This ball provides excellent control, spin, and distance for golfers with high swing speeds, like Tiger.
Can Golf Ball Compression Affect Injury Risk?
While there's no direct link between golf ball compression and injury risk, there's a potential indirect connection.
If you're using a high compression ball but your swing speed isn't up to par, you might overstrain yourself trying to achieve maximum distance, which could lead to injury.
So, it's essential to choose a ball that matches your swing speed and skill level.
>> Read more: Can a Golf Ball Kill You? How to Stay Safe in a Golf Game?
Making the Right Choice for Your Game
Choosing the right golf ball is a personal dance; it has to sync with your swing speed, skill level, and style. Understanding golf ball compression ratings can make a significant difference in your game, adding strategy and, indeed, fun to your golf experience.
Remember, there's no "one size fits all" in golf. Your ideal golf ball may be different from your golfing buddy's. The key is to experiment, practice, and find the ball that feels like it was crafted just for you.
I'd love to hear about your experiences with different golf ball compression ratings. Feel free to share your insights in the comments below, and if this article has been helpful, don't hesitate to share it with your golfing friends.
Happy golfing!