You may hear about whiffing the ball, but what exactly it is and how to stop doing this, you may not know. Unless you play a few games and take a serious step into golf games, you can understand what whiffing is.
After playing golf for a long time, I realize that most beginners face whiffing balls more regularly than others. You can improve their skills step by step and avoid embarrassing shots like these. But first, you should spend your time knowing the definition and then the solution.
If you find too many answers to the whiffing problem and feel confused, don't worry, I am here to help. I will use all my knowledge and experiences to explain and give you full guidance to become a better player soon.
What Is Whiffing in Golf and Why Does It Happen?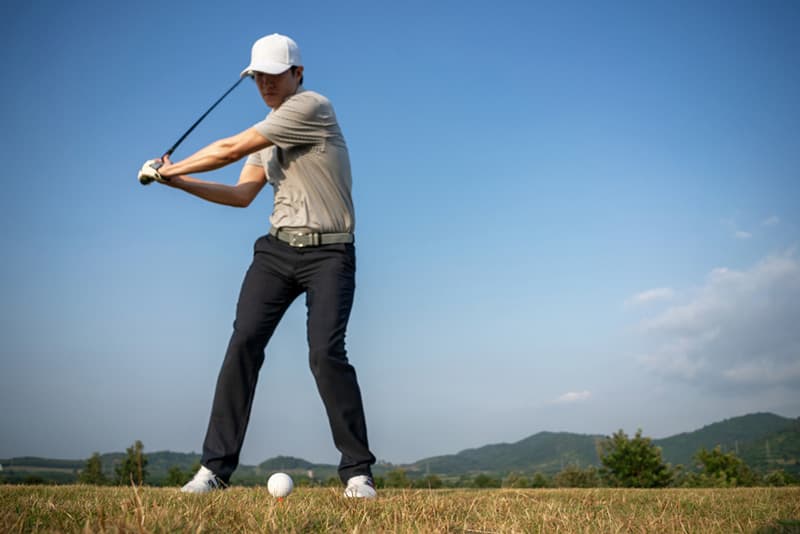 Before concentrating on curing or giving solutions to any problems, you have to know what it is and why it happens. I know it is a traditional way, but it works in many cases, especially in sports like golf.
When you hear the phrase whiffing in golf, I bet that you can associate it with the sound that is created by swinging the club in the air, but your iron hits nothing. That's the problem. You strike with all your strength but can not hit the golf ball, and it's called a whiff or whiffing the ball.
Newbies usually whiff, but sometimes, the professionals do the same in the tournaments. It is a disaster, and no one wants to repeat it. And in my opinion, whiffing can happen when you have the wrong position, where the center of your body is not low enough then you miss the ball.
What Can Cause a Whiff?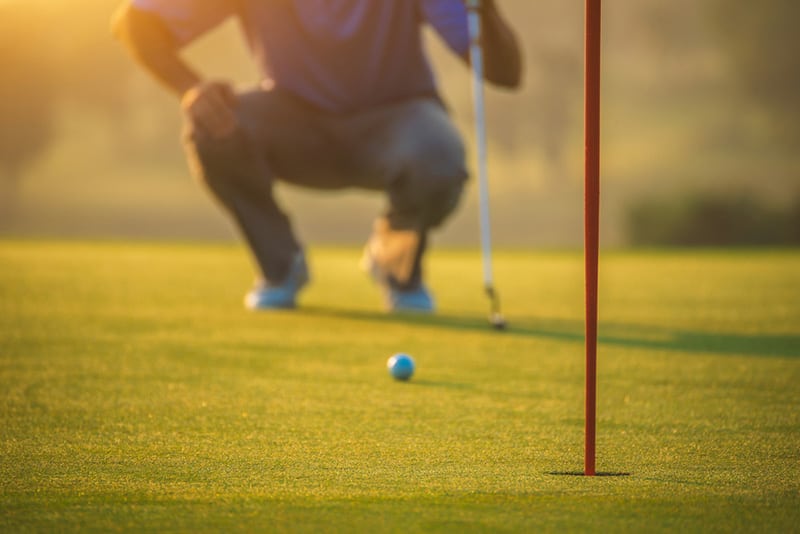 Whiffing golf balls is a big mess that can embarrass anyone. Understanding the reasons for it helps you get through it easier.
1. Poor Skills
When you first enter the game, you may face many problems, like keeping the right position, preparing the tee, and so on. Among these, the right position is the most important thing you need to notice first.
Most of the time, when players whiff on a ball, they tend to put their weights on their back feet and stand taller when starting the downswing. It makes the club arc higher than the ball, and you can create a disaster shot.
If your body center is not in the right place, even when you strike the ball, it can be a slice or hook.
Besides, gripping the club too tight can lead to whiffing.
>> Keep reading: Why Oversize Golf Grips Improve Your Game?
2. Wrong Clubs
Another reason can come from your clubs. Many players customize their clubs that can fit their strength, height, and length of arms. It is a totally good point. But it can bring an unexpected negative result when you can not play with your familiar facilities.
When you go on holiday and need to rent the clubs, you can not have the playing habit, and it leads to missing shots that you don't want to remember.
3. Tension Before Striking
How you feel before making a serious shot is important. If you are nervous, you may misjudge how high your ball is, and it leads to a whiff.
Normally, beginners usually do that. They are new to the game, and their feelings can be affected by a group that queued after them or just because they are surrounded by many strangers.
Professionals sometimes make a whiff. Their ball may lie in rough or thick grass, and they calculate the swing arc wrongly, and a whiff is born.
How to Stop Whiffing in Golf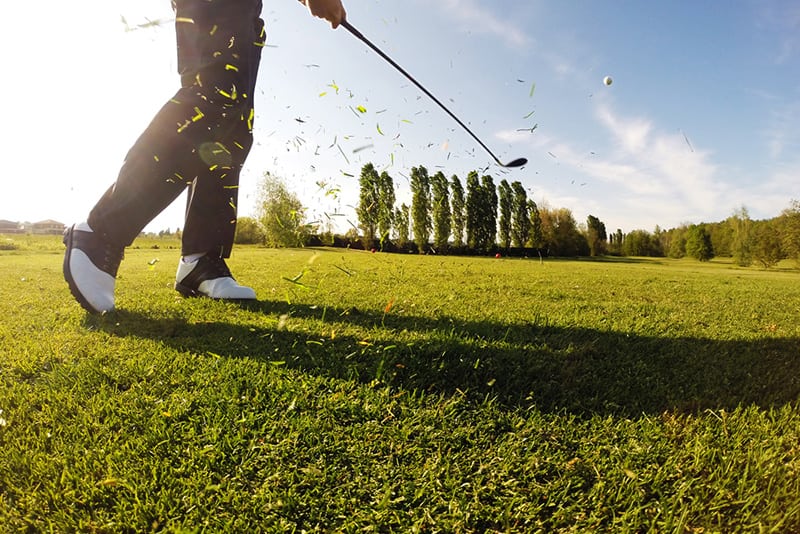 Whiffing is one of the most embarrassing shots in a golf game. People may create a hook intentionally but they don't do it with a whiff. Therefore, it is essential for you to know the tricks that you can use to avoid whiffing.
Adjusting your address: Put your center lower and pay more attention to the position of your upper body before swinging. Bending your hip instead of your waist is the correct guidance I receive from my coach.
Do not lift your upper body: Maintaining the right position when you swing is important. It can create a solid contact that raises your chances of hitting the ball rather than missing it.
Aiming for the back of the ball: Many players target the top, and their balls can not go longer, or even it does not go anywhere after striking. Understanding where to aim before hitting a ball is a primary lesson.
Do not flip your wrist: Keeping your wrist straight helps the ball lift higher and go longer. It also makes your club meet the ball easier and with more accuracy.
You can refer to the video below to know more about the way to avoid whiffing and topping the golf ball:
Conclusion
If you want to know what is whiffing in golf and how to stop it, you would love to read my article. I used my experience and knowledge after playing for years to explain to you the definition and provided guidance step by step.
Do you agree or disagree with me? If you have any ideas about whiffing the ball, please let me know in the comment box, and remember to share my article with your friends to listen to their opinions.
Thank you for reading!
Related articles: