How many dimples on a golf ball, and what are their roles? What would happen if a golf ball did not have dimples? I bet that these are the most frequently asked questions that most golfers need to be explained.
Golf is a fancy game with science applied to every single detail, like a dimple on a golf ball surface. The tiny pattern that appears on your ball does not exist to be a pretty decoration. It plays an important role and can affect a ball's performance.
If you want to know more about the golf ball dimples, you are in the right place. You don't need to research anymore. I have done all that work for you and gathered it into the detailed answer below.
How Many Dimples on a Golf Ball?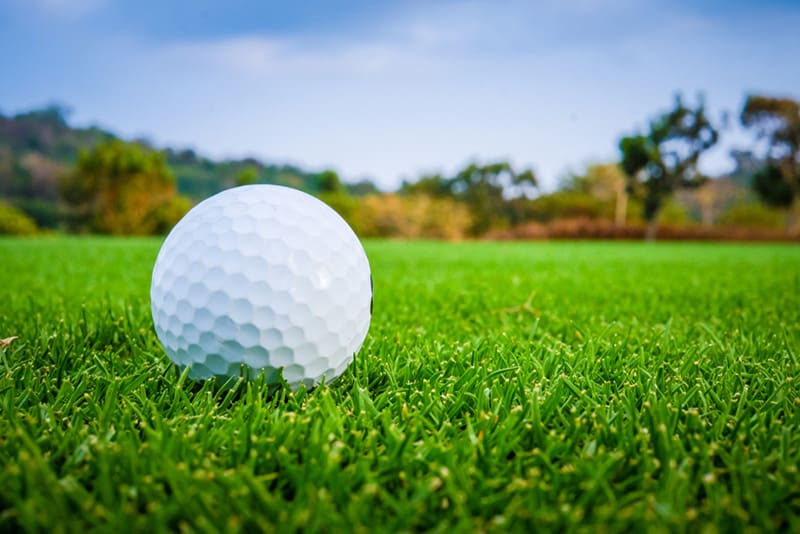 First of all, I think no one can give you the only answer to how many dimples on a golf ball because the number of these tiny patterns is various. It depends on what golf brand you use and even what line of this brand you have.
Almost all Callaway golf balls have 332 dimples. However, this number is different in each model of other brands. For example, the TaylorMade famous ball TP5 has 322 dimples, while the Kalea, a women's golf ball, has 342 dimples.
The dimple number on a golf ball even changes by the year that the ball model launches. In 2017/2018, when comparing the Titleist Pro V1 vs. Pro V1x, you can see the Pro V1 has 352 dimples, and the V1x has 328 ones.
After three years, in 2021, the number of ball patterns has increased. The V1 has 388 dimples, and the V1x has 348 dimples.
Generally, a golf ball often has 300 to 500 dimples on it. There are no rules about how restricted this number is, but a good facility must have at least 300 patterns on the surface.
Though, it does not mean the best or the most expensive ball has the largest amount of dimples. This index is just one of the metrics to evaluate a golf ball performance that you can use to consider before buying your own.
Why Golf Balls Have Dimples
There is the fact that everything in golf facilities is calculated, and dimples are not the exceptions. The decoration is not the purpose of these patterns. Golf manufacturers put them on the ball surface for scientific reasons.
1. Ball Flight Control
Even if you are an amateur, a beginner, or a professional, ball flight control is one of the most important things on courses. And dimple patterns on a ball surface can help you get that goal.
When a golf ball flies, the air flows through it to create a current that covers the ball. If a ball does not have dimples, the air combined with its backspin can make a large low-pressure zone behind it.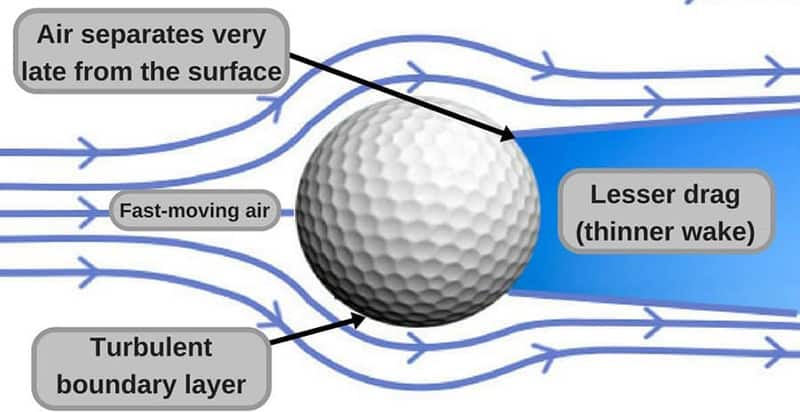 This zone works like a parachute that holds the ball back and slows it down. Therefore, a ball without dimples can not fly as far and smoothly as normal.
Dimples on the surface help golf balls reduce air resistance. Each of these patterns works like the turbulence that attaches the airflow close to the ball surface and creates less air drag. That's why a ball can go further and smoother.
Read more about the ball Aerodynamics on USGA here.
2. Lifting Impact
The dimples on a golf ball affect the ball's distance; it also improves the lifting impact.
When the air resistance decreases, the ball speed increases, the ball is lifted. This process is called Bernoulli's principle. Dimples on the ball surface are the main reason that causes the lifting height.
In tournaments, you can see many professionals hit their balls amazingly high, and they don't do it for fun. In golf games, the high lifting of a golf ball means great stopping power. You can control where your ball can land better.
This video will show you more details about the reasons why golf balls need dimples:
How Golf Balls Get Dimples
In the early days of golf, a ball did not have any indentations. You have to be curious why and when they invented a complete facility like what we play today. Let's find out below.
1. Accidental Invention
In the 1800s, the first golf ball was invented with a smooth surface. However, the more people play, the more distance a ball can get. Golfers at that time realized that the bumps and slices that a ball cover gets scuffed are the reason for the further flight.
In 1905, William Taylor registered a patent for the first golf ball dimple design. And we have dimples with various shapes nowadays after an accidental discovery and a long time of redesigning and recreating.
2. Modern Technology
As technology and science develop, the way people create dimples improves too. Manufacturers don't need to create physical bumps or nicks on the ball cover.
They use machines and computers to produce dimples on the mold. Therefore, golf balls now can have dimples in the production process.
Each golf ball model or line will have a suitable dimple design that can deliver the distance and control goal for different kinds of players.
What Dimples Look Like on Golf Balls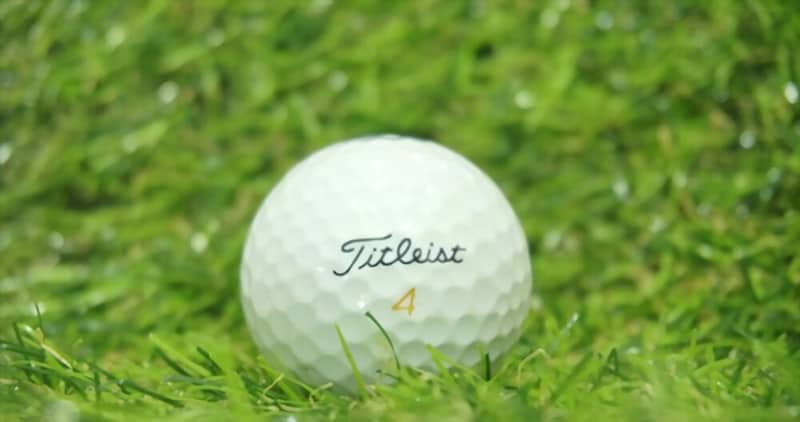 If you play golf for long enough or research many golf brands, you can easily realize that the dimples of different brands are not the same. Some have a spherical shape, some are in hexagons, and some are in tetrahedral design.
1. Size and Depth
There is no rule about the dimple diameter and depth. However, most of these patterns have a depth of around 0.010 inches.
The USGA only requires the symmetrical arrangement of dimples on a golf ball. According to golfballs.com, this rule is administered after the Polara balls are launched. These self-correcting ones created unfair competition between players.
In my Polara golf ball reviews, I analyzed the detailed reasons why these balls are banned. In general, the main cause is asymmetrical dimples on the ball surface. This pattern design can reduce more than 50% of slices and hooks.
And the USGA considered that Polara facilities are unnatural and against the rules. Though these Illegal golf balls can still bring serious fun for recreational golfers, they can be used to improve your confidence significantly, so they are still useful for you.
2. Shape
Golf ball dimples usually appear in a spherical shape. Though, as I said above, there is no rule about this field, so many manufacturers upgrade their pattern design to gain better results.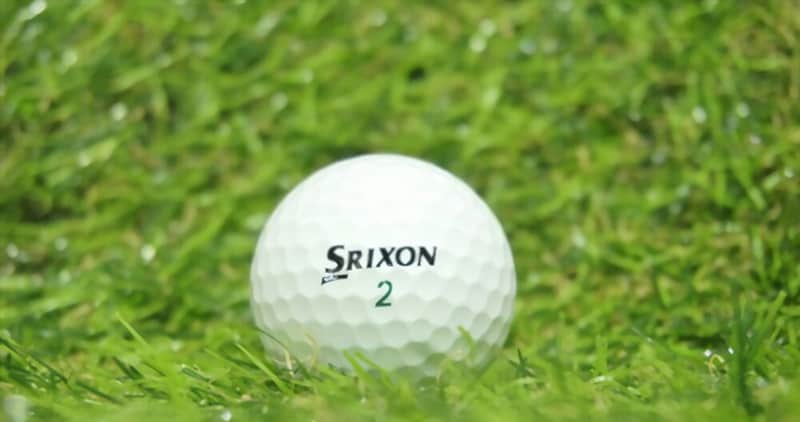 For example, all Callaway golf balls use the proprietary hexagon aerodynamic dimple shape. Titleist famous ProV balls use tetrahedral dimples. However, under the same company as the Titleist, the Pinnacle golf balls use the icosahedral design for ball indentations.
Another brand like Bridgestone creates unique shapes for their e12 Contact dimples that look like gear.
Fun Facts about Golf Balls Dimples
After reading the information about the golf ball dimples above, you may want to know more about these tiny patterns. Therefore, I chose some fun facts about these and shared them with you below.
Is a Golf Ball With More Dimples Better?
The answer is NO. The number of dimples on a golf ball can affect its flight characteristics, but it doesn't necessarily mean that a ball with more dimples is universally "better."
The primary purpose of dimples on a golf ball is to reduce aerodynamic drag and help the ball fly further. However, simply increasing the number of dimples does not guarantee reduced drag. The size, shape, depth, and arrangement of dimples all influence aerodynamics.
Besides, the number of dimples is just one design element. The core material, cover material, and layering of the ball all play roles in the ball's performance. Thus, while dimples are crucial for aerodynamics, they are just a part of the overall design.
You should consider your own needs and preferences and perhaps test various balls to determine which suits your game best. Manufacturers will often provide details on the performance characteristics of their balls, which can guide you in making a good choice.
What Golf Ball Has 500 Dimples?
The Mizuno RB566 and RB566-V are two models that have 566 dimples. These balls have unique micro-dimples that sit inside the larger ones, so the number of patterns is larger than normal.
Does a Golf Ball Have More Than 400 Dimples?
Most modern golf balls have 300 – 400 dimples. Some will have more than 400 – 500 patterns to increase the ball performance. For example, the Wilson Ultra 500 golf balls and Volvik Magma have the same 432 dimples.
What Are the Dimples on a Golf Ball Called?
People usually call the dimples on a golf ball simply dimples. Sometimes, these can be referred to as dimple patterns, aerodynamic dimples. In some cases, they can be called indentations.
Did Golf Balls Always Have Dimples?
No, they didn't. The first golf ball was invented without any dimples on it. After a long time, people realized that marked balls fly further, so they created indentations on the ball surface called dimples. Some foam balls don't have dimples on them and are usually used for practice or fun games.
My Final Thought
Thanks to dimple inventions on the golf ball surface, we can control our games and lift our shots more easily. I hope you can be satisfied with the fun facts and indexes I provided above.
If you have other ideas about how many dimples on a golf ball, please share with me in the comment box below. I am willing to hear from you, and I will be happier if you share my article to discuss with your buddies. Hope you find a suitable companion soon.