How much do golf clubs cost? Should you buy a club set of one brand or buy each individual of any brand you like? Do you need to buy a brand new one or a used one? You want to know many questions about golf club costs, even if you are a newbie or a senior.
There are so many price ranges of golf clubs for a player to choose from. If he is a professional and requires some custom ones, he needs to spend more money. However, average players like us don't always need these kinds of clubs.
If you are searching for how much golf clubs cost, congratulations, you are in the right place. I collected almost all the possible information and indexes about this topic and analyzed them for you below. Let's move on and explore your answers.
See Also:
How Much Does a Golf Club Set Cost?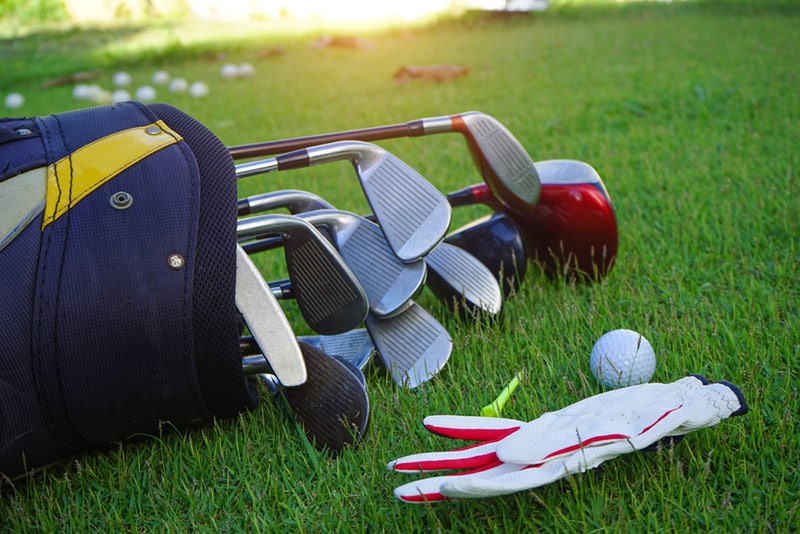 Before knowing the cost of a golf club set, you may need to know how many and what kind of clubs you should carry first.
According to the USGA, a player can carry no more than 14 clubs in a tournament and must make sure all of these are conforming clubs. You can have fewer and add clubs during the round until you reach 14, but you are not allowed to delay by doing so.
If you are not going to play a serious game, or you just play occasionally on weekends, you don't need to worry about the number of clubs. Your games, your rules. You can carry as many irons or woods as you want.
The next important thing you should know about is what kind of club you need to have in your bag. According to Curated, a golf club set usually includes a driver, fairway woods, hybrids, irons, wedges, and a putter.
A complete club set can cost from 100 to 1200 dollars. The price range is not fixed, and it can change by the brand you choose. But there is one thing that is correct in every situation: buying a golf set of one brand can save more money for players than mixing clubs from many brands.
Even though a number of dollars can lie in a bank account, not many golfers choose to buy a club set this way, except the beginners.
When playing golf for a certain time, players realize what hybrids or irons they should carry. In other words, they can know what clubs can match their skills and strength. Then they add or remove these in their bags to improve their golf games.
However, if you are a newbie, a club set with a good price is fine. You can get ideas from these example sets below:
How Much Do Drivers and Fairway Woods Cost?
According to the Curated, drivers and fairway woods always appear in a golf bag of every player. Therefore, if you want to buy a golf set, you should search about the cost of these clubs. Let me analyze this matter for you below.
1. Driver Costs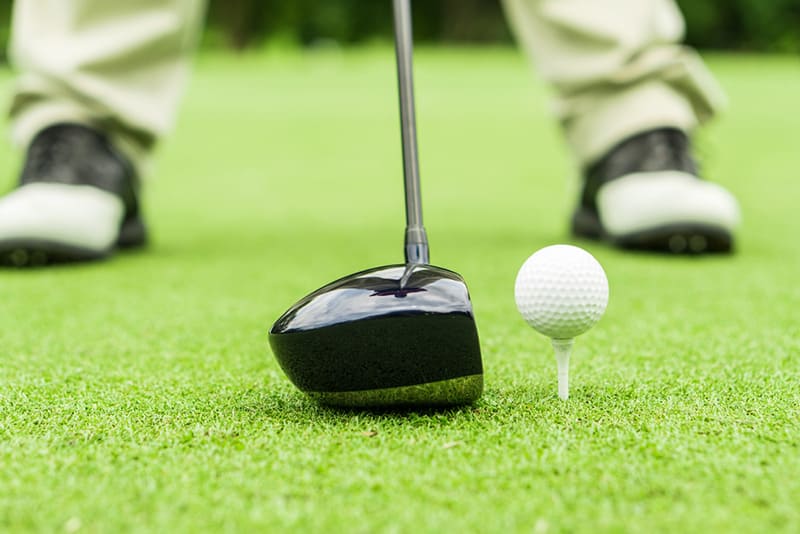 The driver is the longest and hardest club for average players. You can feel it is not easy to control this kind of club.
Though, according to the USGA annual driving distance report, players nowaday have better results than ones in the past. Thanks to many innovations in driver manufacturing and golf technologies, we can drive at least 10 yards further.
Moreover, unlike other clubs, every player must have a driver in the bag. It is irreplaceable. You can remove 3-iron and add a hybrid instead, but you can not do the same with a driver. It is hard to control, but every player needs it.
A good driver may cost from 200 to 400 dollars. Some can cost more than 500 dollars, like the TaylorMade Stealth driver. However, it does not mean the others with lower prices are not worth playing.
If you are a beginner, you can find less popular brands and have a driver at a much more affordable price. Some only cost 30 dollars. Though, people don't expect much from these low-cost drivers.
You can refer to the driver suggestion table below to have more choices (price from 100 – 400 dollars):
For more information, you can see the video below to know the result when people compare the most expensive and the cheapest driver:
2. Fairway Wood Costs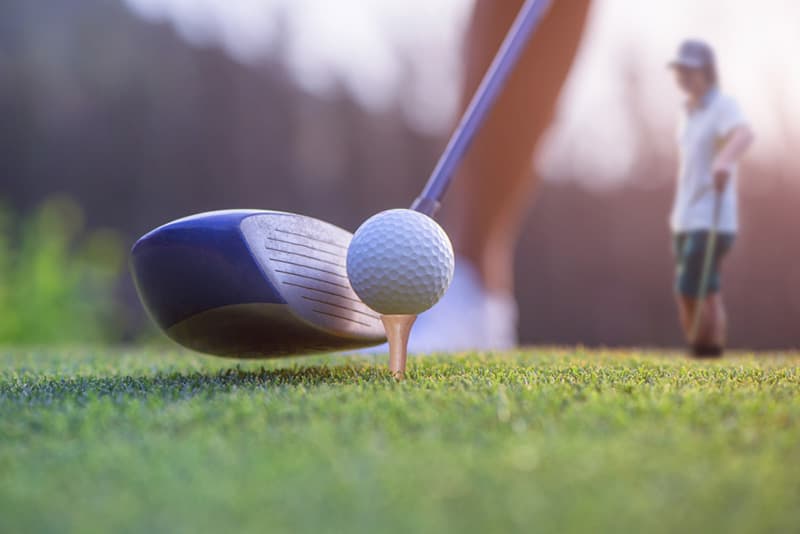 The most popular woods that almost all players carry are three and five-wood. Even if you are new or a professional, you should pick these clubs and add them to complete your set.
Like drivers, you can buy fairway wood for only 30 dollars. Or you need to spend more than 300 bucks for a high-end club.
If you find it is hard to choose, you can refer to my fairway wood suggestion table below (price from 100 to 400 dollars).
How Much Do Wedges Cost?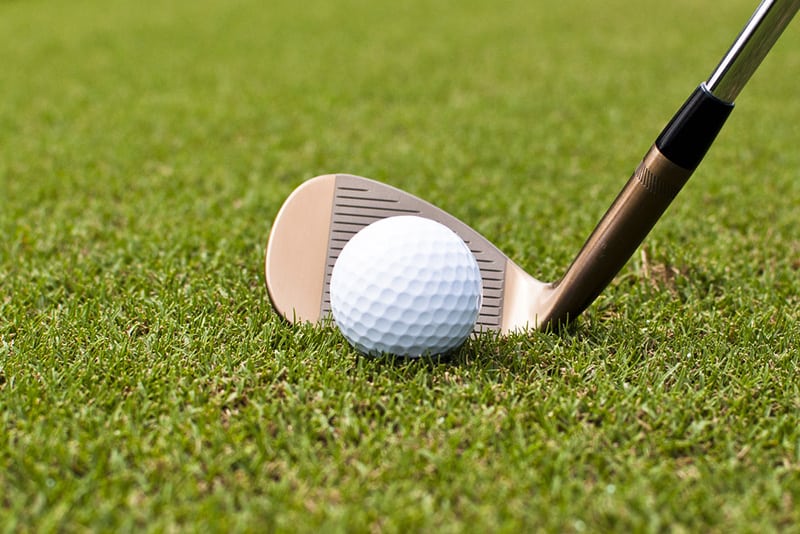 First of all, before discussing wedges costs, I suggest you should know which wedges you should carry in your bag. My opinion is choosing wedges follows your swings and your skills.
Honestly, after playing golf for years, my friends and I think that wedges are the most versatile clubs in your bag. You can play these on the green, fairway, rough, or even in sand traps. Average players usually need 3 to 5 wedges to prepare for any conditions and situations.
To help you easily find your future wedges, I listed the popular ones in the table below (50 – 200 dollars):
How Much Do Irons Cost?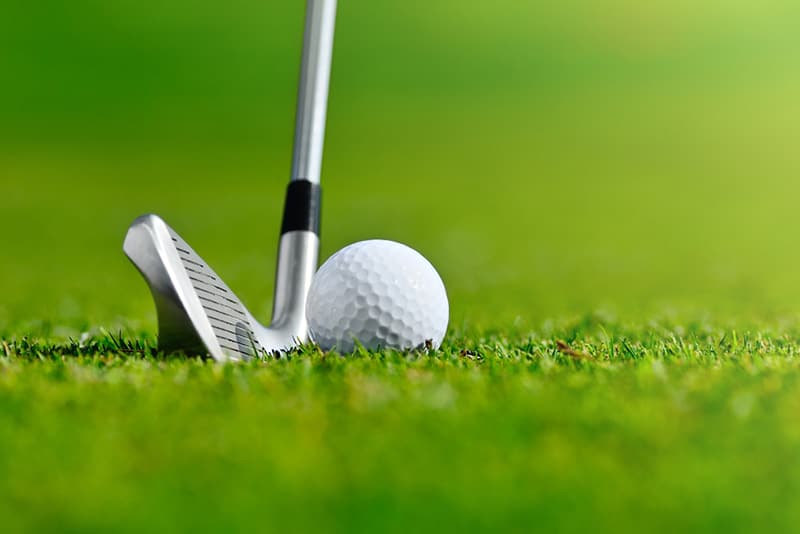 Nowadays, players rarely hear about "iron sets", but this word was so popular in the past. In my opinion, when the hybrids were born, everything changed. These kinds of clubs can satisfy many golfers, which irons can not.
10 or 15 years ago, players brought nine or more than nine irons in their bags. But today we don't bring that much. Wedges and many fancy facilities can do the jobs of irons. You may need only three to five irons to support your golf games.
A complete set of irons from well-known brands like Mizuno, Callaway, Titleist, etc., can cost more than 500 dollars. If you love experiencing high-quality and high-tech products, you should buy one of these.
In contrast, when you need to save money to buy other things, you can buy two or three irons or find an iron set of other brands at affordable prices.
How Much Do Hybrids Cost?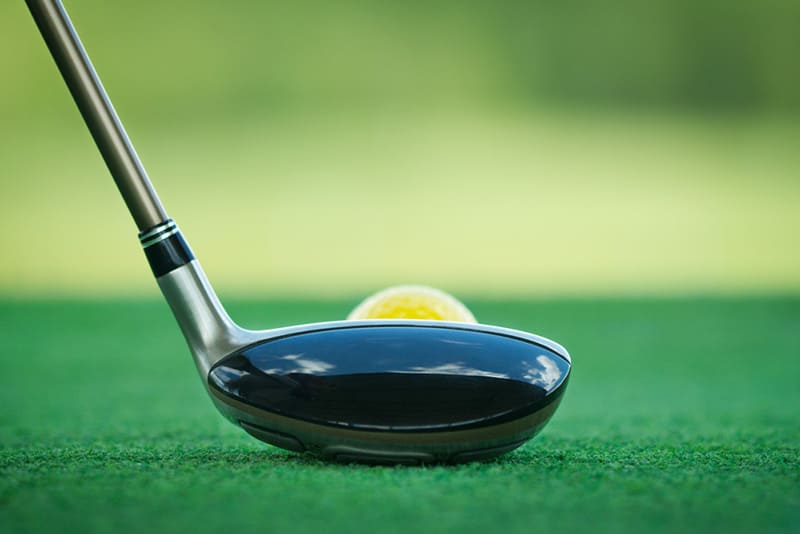 Hybrids can be seen as game-changers in golf. These clubs are made of both iron and wood. They can cover all the advantages you want and help you fix your disadvantages easier.
Hybrids are different from fairway woods and slightly cheaper than these long clubs. All kinds of players, even a professional, need at least one hybrid in the bag. If you are new to the game, you should buy one to know why these clubs are highly recommended.
I collected some popular hybrids for you to refer to below (from 30 – 300 dollars):
How Much Do Putters Cost?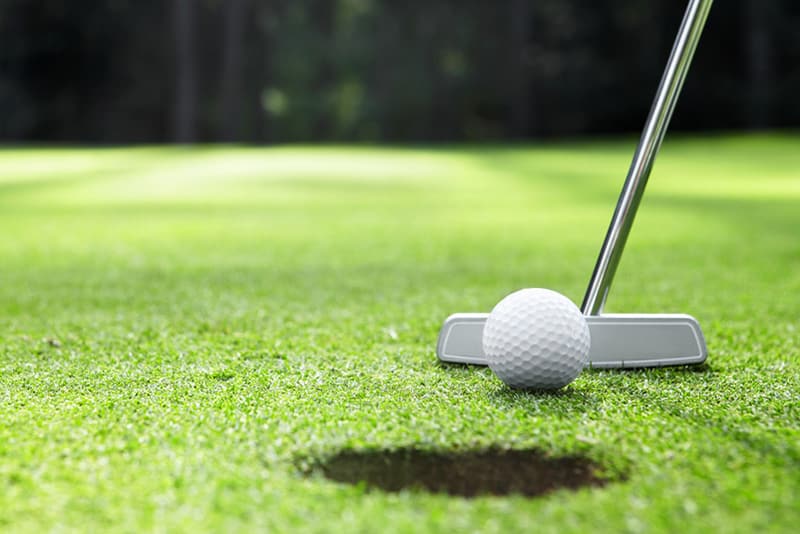 Like a driver, every player must have a putter in the bag. The number of hybrids, irons, or even wedges can change, but the position of a putter can not be replaced.
The price of a putter is various. It depends on what brand you choose and your needs of shaft length, material, and so on. You may spend under 50 dollars for a budget club and may give more than 500 bucks to high-end golf manufacturers.
Here is a table that I suggest using my favorite putter and popular brands on the internet:
What Can Affect the Cost of a Golf Club?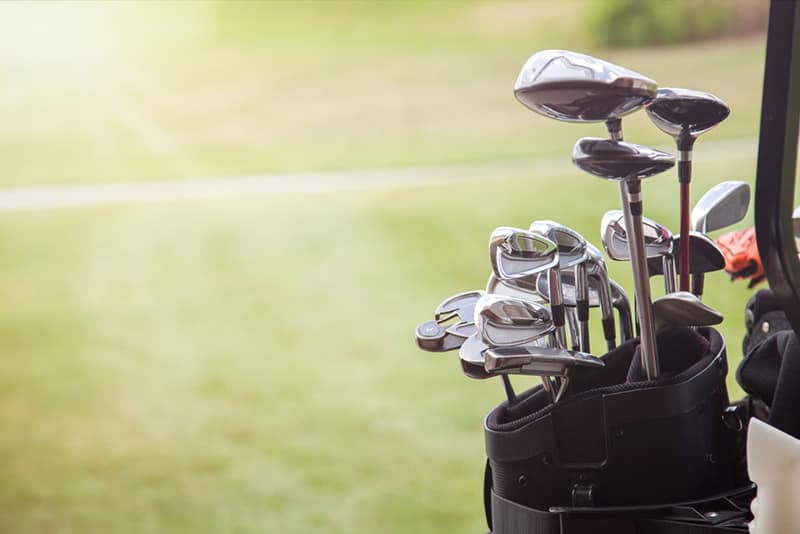 Golf is an expensive game that not many people have a qualified budget to play. You can find an affordable iron or driver, but a complete set requires 14 clubs. The total bucks you need to spend to go on the green and play is a big deal.
After listing the average prices of golf clubs above, I think you can realize the cost for these is various. Here are some reasons for the cost of a club:
Material: Many manufacturers explain that the price of a club increases because they use a new material or upgrade it to improve the feel, longevity, and other benefits of a club.
Researching process: To invent a new club, manufacturers need to test it in a lab and research for innovations that can be applied to limit the disadvantages that players face when playing.
Taxes: There is the fact that your golf equipment has its own taxes. When you pay for a new club, you pay the taxes too. You can read more on mygolfspy.com to know about these indexes.
Middlemen or retailer: Not all players buy their clubs in the manufacturer's showroom or official website. Golfers like us can find many reliable stores or websites that sell our favorite clubs.
Promoting process: A high-end brand like Callaway usually hires a celebrity or a professional golfer to promote the new golf club.
Inflation: The higher ratio of inflation affects all aspects of life, including the cost of your golf clubs.
Should I Buy New or Used Golf Clubs?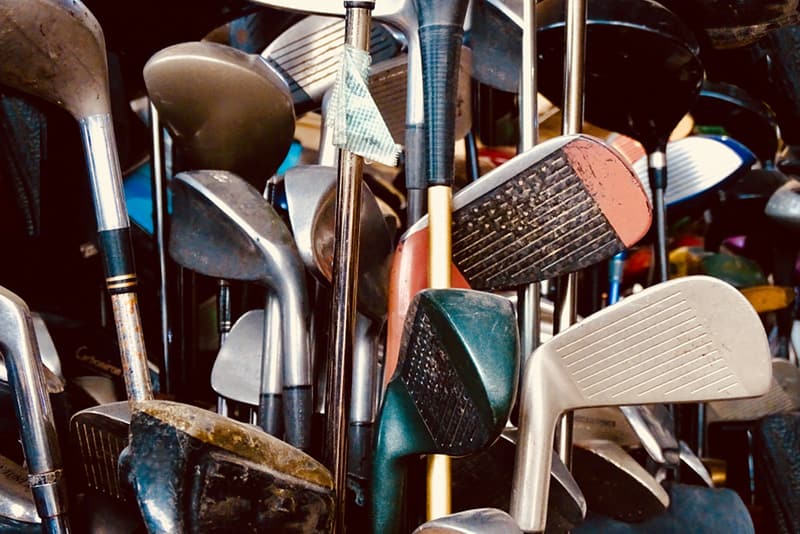 If you have a passion for golf but get a headache due to the high price of clubs, buying second-hand equipment is a wise option.
Beginners should not spend too much on facilities. You need to save money for hiring a course or paying member fees. Some will pay for a golf training session that is taught by a professional or a golf coach.
If a new complete golf set costs 100 to 400 dollars, replacing some clubs with used ones can help you cut down even a half of this. A second-hand iron can only cost 2 dollars, and it works well till you know your swing speed and build your skills properly.
However, there are always problems when buying used golf clubs that you need to solve. Worn-out grooves or grip can affect your games a lot. Think twice and test thoroughly when deciding to buy a used club, and you can limit this kind of risk.
When Is the Best Time to Buy Golf Clubs?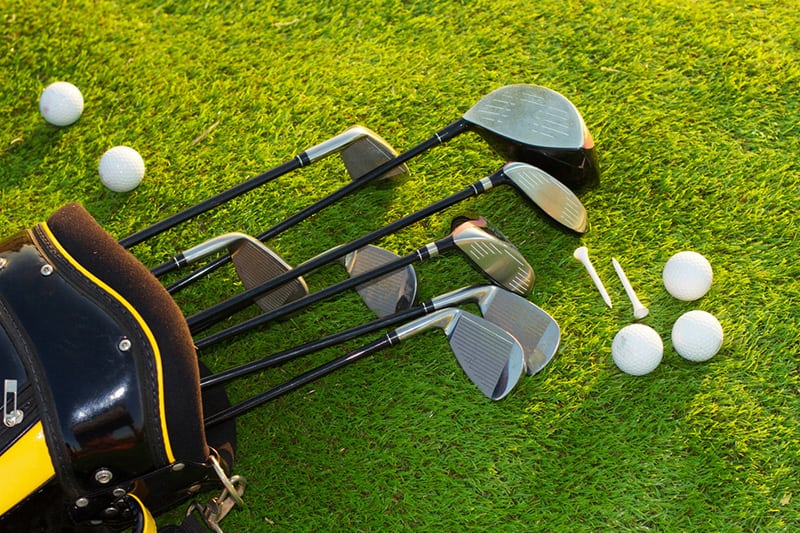 Buying golf clubs in time is not only saving money. It is a decision you need to consider a lot before making. Let me analyze for you some occasions and chances that are suitable for you to buy golf clubs.
1. Buy When Needing It
When a new product is released, people tend to try it even when they don't have needs. It is a waste of money, especially for someone new to golf games. The best time to have a new club is after adjusting your swing or end of a training session.
When you fix your swing speed and receive enough knowledge to improve your skills, the clubs you buy at this time can match you perfectly. There will not be the time you pay to regret buying anything.
2. Buy In Sale Seasons
Sale seasons in Fall or Winter are the best occasions for people to spend their money to buy anything, from housewares and cosmetics to golf equipment. You can find many close-out deals because manufacturers need to make room for upcoming new facilities in spring.
Follow your favorite brands on social media to catch the sale seasons in time. You can check some reliable e-commerce websites to mark on your calendar.
Conclusion
If you are looking for how much golf clubs cost, you may not want to miss my article. I gave you a detailed guideline above using all my knowledge and experiences. I hope it can draw a picture for you to understand your total charges.
Do you agree or disagree with me? Do you have any ideas about how much golf clubs cost? Please share with me in the comment box below. I am always willing to hear from you, and please remember to share my article to discuss with your buddies.
Thanks for reading!
Related articles: