How much does it cost to get fitted for golf clubs? Does everyone need to do that? What is the fitting process? I bet you will ask yourself these questions when you first enter the golf game.
From my point of view, getting a club fitting is like going to a car showroom to see and get the feeling that your future vehicle can bring. You may want to touch every shiny detail and excellent curve, play with the gadgets and get the test drive.
Golf club fitting can deliver the same experiences to customers. If you are a beginner and want to know about the cost and the process of this, don't search anymore. The answers you need are beneath and waiting to be read by you.
What Is a Golf Club Fitting?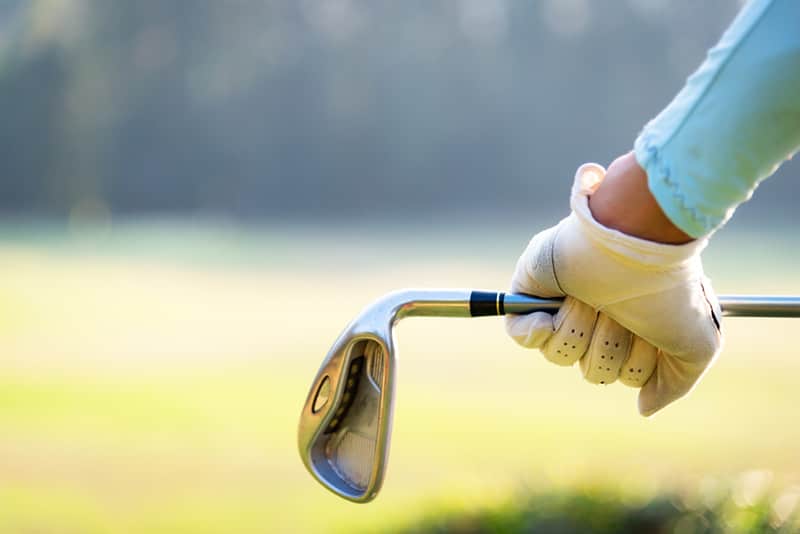 Before analyzing the cost of golf club fitting, I want to clarify this process's meaning for you first. In my opinion, understanding the definition of anything is the priority. After that, we can move to other aspects with all the basic fundamentals we need.
According to mygolfspy.com and based on my experience, golf club fitting can be known as the consultant process. It is time you meet a fitter who helps us determine which clubs match our skills and optimize our performance on the green.
Every player has a different swing speed and gesture. If your gear does not suit you, the more you use it, the more bad habits you create. In some cases, a poorly fit club makes you feel more frustrated with the game and interrupts your favorite playing time.
A golf club fitting process can prevent all that from happening. If you are a newbie, I assume you may need it the most. It can help you to improve faster, and the better result lasts longer.
How Much Does It Cost to Get Fitted for Golf Clubs?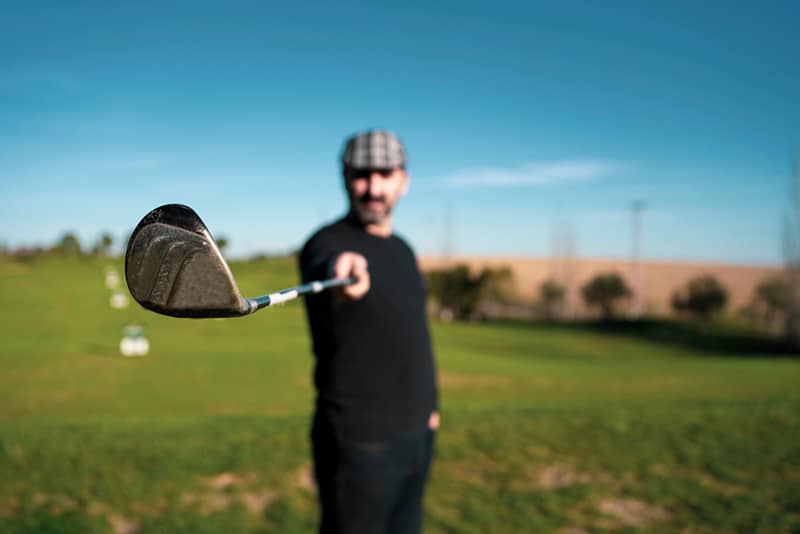 As far as I know, no one and nowhere offers golf clubs fitted for free. You need to pay a fee to know which design characteristics of a club can match you. These things can be the length, lie, loft, weight, shaft material, grips, etc.
How much you need to pay for club fitting varies. It depends on many reasons, but I assume that there are three main factors: the golf brand, the kind of club, and the fitting club location.
Each manufacturer offers different prices for club fitting. For instance, the cost when you need a gadget consultant of a high-end brand like Titleist is higher than other mid-end ones. Besides, each club has a different fitting fee, like a driver, hybrid, wedge, etc.
Moreover, where you choose to get clubs fitting can affect the cost, you have to pay. If you go to the fitting centers of a manufacturer, you can experience its new technologies and innovations. And of course, the more modern the center, the more money it can cost.
If you like to choose from many brands, I suggest you go to the sports retailers. They offer a fitting process at their showrooms, and you can get fitted with as many brands as you want.
Besides, there is another way to consult and save money at the same time. It is planning to go to the "fitting day" that the golf manufacturers run.
In general, you may need to spend $100 to $500 to get fitted for your golf clubs. If you buy clubs right after fitting time, you can get a refund.
What Is the Club Fitting Process?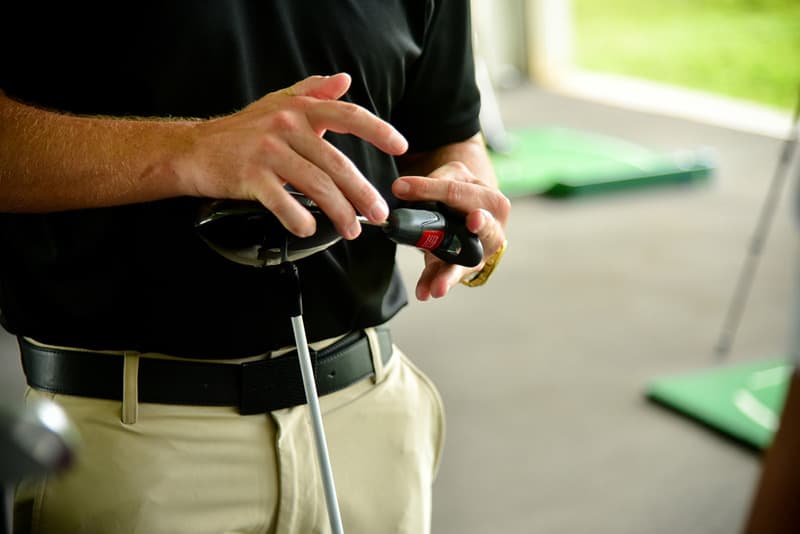 There are many ways to make a golf club fit. Each brand or each retailer has different approaches to finding out the most suitable gadget for their customers.
After playing golf for years, I gathered the experiences of my friends and me and listed some basic steps below for you.
1. Interviewing
At first, the fitter will give you a survey that will determine your club-fitting goals. It can include questions like what kind of clubs you need to be fitted with, which pros and which clubs of his you like to get, or do you have specific requests about hitting golf balls.
After that, the fitter will ask more about your current performance if you already have clubs. The questions can concentrate on the distance, times you made slices and hooks, and what you think limits your improvement on swing speed or playability.
The information that is gathered after the survey is important to prepare for the next step. Therefore, you need to be honest in answering the fitter, especially in giving detailed statistics about your games.
2. Static Measurement
This measuring step of golf club fitting is like other customizing processes in fashion or other sports. The fitter will get your body stats like height, hand length, most extended finger length, wrist to floor distance, etc.
These indexes can help the fitter get the specific fundamentals to select a custom club for you. As I said above, your golf facilities need to match your body requirements like your suits or your shoes because they will accompany you and affect the way you play for a long time.
3. Custom Fitting Using Technologies
This is the most exciting step for me in club fitting. If you go to the national custom centers of Titleist, Ping, or Mizuno, you can try the latest models and launch monitor technology. There will be a driving range in these venues for you to see how your ball flies.
You can get similar experiences when visiting the retailers. In general, comparing data between different trials of clubs or models can show you how your clubs fit you.
4. Recommendation
After the customizing process, the fitter will give you suggestions about which clubs suit you the most. You can agree with him and move to the buying step or consider his recommendation later if you are still confused.
A fitting process of a club will take thirty to forty-five minutes to complete. It will take at least three hours if you plan to fit all the clubs in your bag (11 – 14 clubs). You need to spend a lot of time, so you may want to plan thoroughly before entering the fitting center.
If you are planning to enter a golf club fitting process, you can see the video below to know ten questions you should prepare for yourself first:
Advantages and Disadvantages of Golf Clubs Fitting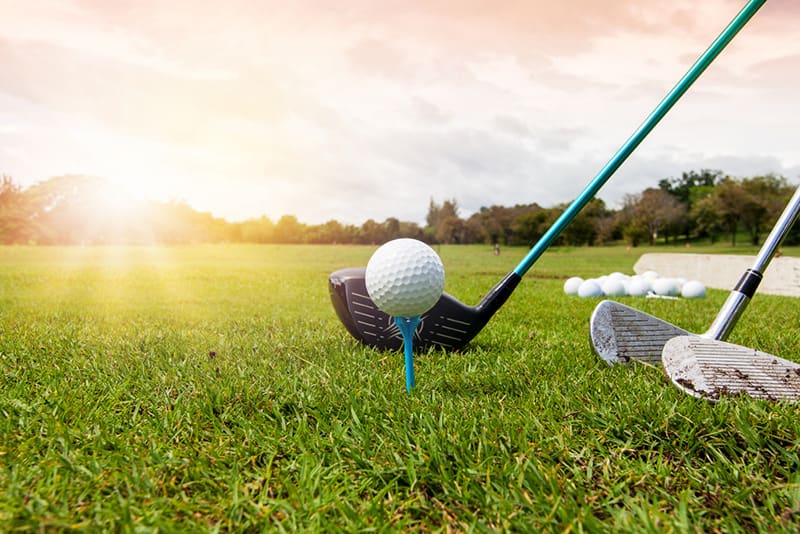 Everything has its pros and cons. So does the golf club fitting. Even though customizing gadgets is trending in sports, there are some players who don't feel happy to follow. Let's see the benefits and disadvantages that people face in golf clubs fitting below.
1. Advantages
Nowadays, more and more golfers choose the fitting process. Excluding the catching trend, there must be some reasons why people do this. Below are my opinions about the benefits that we could enjoy in club fitting.
Match your swing speed: It is not easy to find golf facilities that can suit your speed. You may waste more money on buying gadgets without feeling satisfied. The club fitting process can help you determine that after one session.
Understand your games: The correct club shape, loft, lie, length, and weight of clubs combined well with your playability can show what you can do and how your facilities affect your games.
Get confidence: Trusting yourself and playing the best you can are the essential things that even professionals need. Club fitting is the main reason that supports you to get these two.
Long-term investment: Poorly fitted clubs affect your gestures and also cost you more money for a replacement. A fitting process can assure you buy the right club you need, and it can accompany you for a long time.
2. Disadvantages
The benefits that golf club fitting can bring are undeniable. However, there are some disadvantages that hinder players from doing this.
High cost: If you read my article about why golf clubs are so expensive and how much golf clubs cost, you can easily understand this factor. Golf is a costly game, and adding the fitting process can be impossible if you have a tight budget.
Various options: Offering many options can be good and evil. Each fitter is trained differently and can give different advice to customers. If you refer to too many fliers, you can easily fall into panic and don't know which one to buy.
FAQs
After reading the definition, cost, pros, and cons of the club's fitting process, I think you still have many things that need to be explained. Therefore, I choose the most frequently asked questions and answer them below for you.
Should a Beginner Golfer Get Fitted for Clubs?
Yes. A beginner should get fitted for golf clubs. A newbie has more benefits when he does the right thing from the start. What he gains can support and help him improve himself faster.
Can Golf Clubs Be Fitted After Purchase?
Yes, they can. According to golfdigest.com, even after buying, you can bring your clubs to fitting centers of manufacturers or retailers to get fitted.
What Is the Most Important Club to Get Fitted?
According to golf.com, the most important and the first club you need to get fitted is the putter. Because 40% of your shots in most rounds are using it, getting the right length, shaft, and any stroke design will dramatically affect your putting games.
Final Thoughts
If you are curious to know how much it costs to get fitted for golf clubs, you may not want to miss my article. I used my experiences and knowledge to provide you with detailed information about this topic above. I hope you can get your club fitted sooner.
Do you agree or disagree with me? If you have any ideas about the cost of golf club fitting, you can share them with me in the comment box below. And don't forget to share my article to discuss with your friends.
Thanks for reading!
Related articles: