How to put backspin on a golf ball? I bet you may ask yourself at least once when you see a pro play in a tournament. His or her shot is high, and a golf ball amazingly goes back near the pin when it lands. Backspin helps them do the "magical things," and you can definitely do the same!
Golf is fun, but it also comes with science. The more you know about how things work in golf, the better player you can be. Backspin can bring you benefits in chipping shots. It is not easy to often get backspin, but nothing is impossible as long as you are eager to learn.
All you need to know about how to put backspin on a golf ball is here. Don't search anymore. Let's read on and explore the secrets you desire for a perfect game.
What Is Backspin in Golf?
Backspin can be understood as the backward rotation of a golf ball. In fact, no matter you want or not, a golf ball usually spins back toward you. That interesting movement makes the ball lift in the air and flies forward.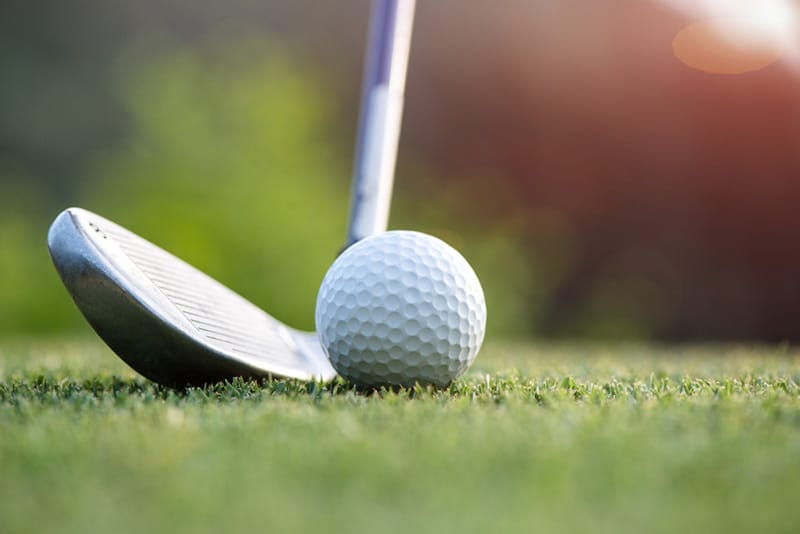 The more backspin you can create, the higher trajectory your ball can have. And a shot with a high rate of this rotation delivers players with high launch and great stopping power. Your ball will not roll more when it lands, and it can even roll back.
Besides, a golf ball also has sidespin, but this rating is not good for everyone, unlike backspin. That is the reason why players at all levels try to perfect backspin in golf.
How Does Backspin Affect Your Shot?
There is the fact that not all your shots can create a generous amount of backspin. The longer the iron is, and the lower the loft is, the less backspin you can have.
In chipping shots, the wedge loft is usually high from 60 degrees. It is an important factor that helps you have a higher ball flight and backspin rate. You can control your shot and target where your ball needs to land better.
When using drivers or other long irons, things seem different. The loft of a long iron usually is 9 degrees or even less. Therefore, your shots deliver less backspin, and your ball can roll further. However, it is harder to have stopping power than chipping shots.
How to Put Backspin on a Golf Ball
Backspin is great with your chipping shots. It can make the ball roll back and avoid sand traps or any hazards around. Below is every step that I analyze for you to answer how to put backspin on a golf ball.
1. Choosing the Right Club
First of all, you need to choose the shorter clubs. Like I said above, longer irons create less backspin and even sidespin on a golf ball. So, to maximize the backward rotation you need, a short club like a sand wedge or gap wedge is a proper choice.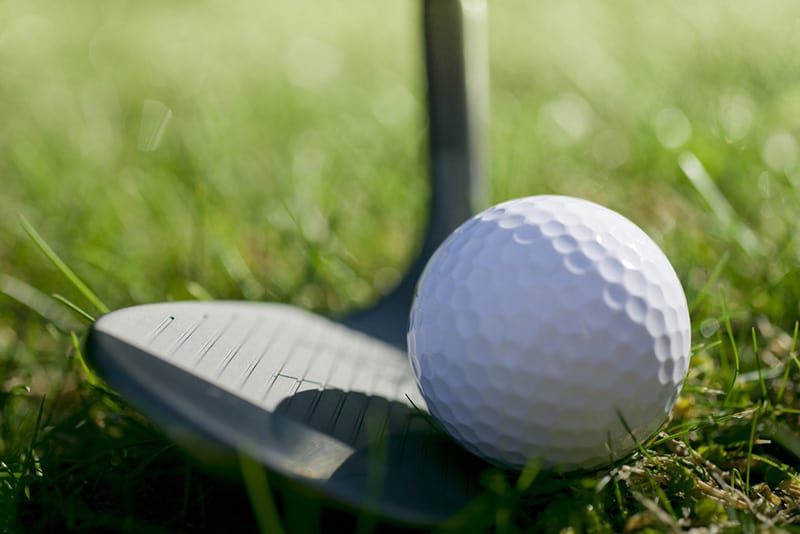 The second thing you need to focus on is the loft. It is the angle of your club. The higher the loft is, the larger the backspin amount can be created. And you can also have a significant high ball launch.
2. Paying More Attention to the Clubface
Having a wedge is not enough to create the amount of backspin you want. It would help if you noticed more on the clubface.
The first and most important thing you may want to know is that all professionals use new irons in the tournaments. They prepare the best conditions for each shot. Therefore, if you're going to improve your backspin, you should use the better or new wedge.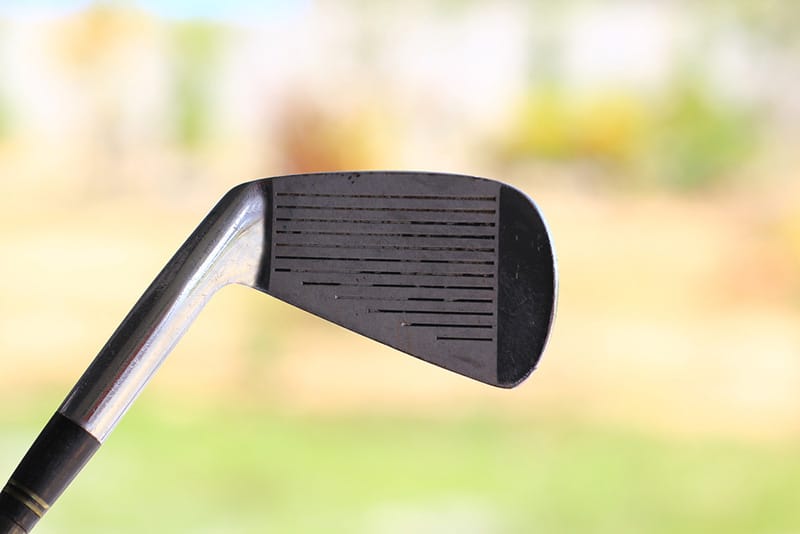 Secondly, the clubface is an important place that you should not ignore. If the grooves in your clubface are wet, worn, or dirty, you can not have the best contact between the ball and the club. Then your ball can not fly and spin as you want it to be.
The clean, dry, and new grooves in your clubface will create a good surface for better contact with a golf ball. Then your shot can be improved with less effort and faults.
3. Choosing a Correct Golf Ball
I always advise my friends not to underestimate the role of a golf ball. It is your important companion, and when choosing the correct one, you are getting one step closer to your target. Though a golf ball itself can not change your situation, the benefits it brings are undeniable.
The ideal golf ball to boost your backspin shots must bring you a soft feeling. Its constructions include a wound core and a softcover. Normally, most balls like this are in the medium to high price range.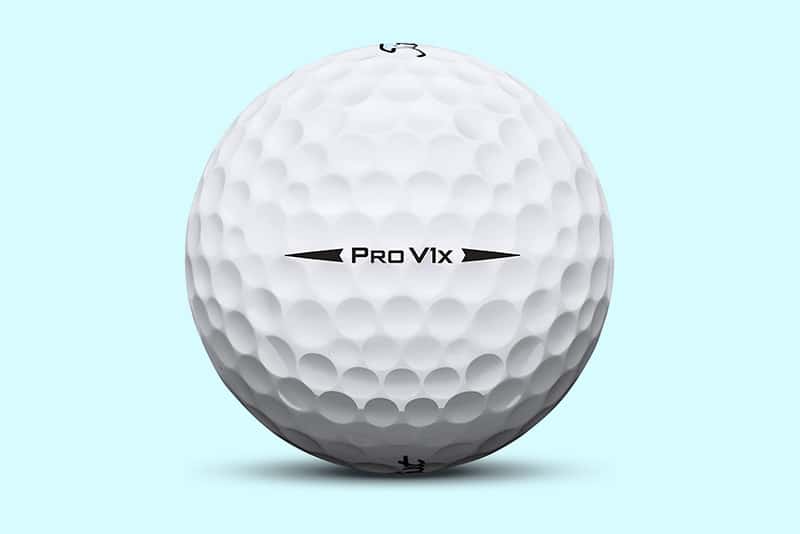 A softball delivers players a higher spin rate and creates a good sound when impacting. Some medium-priced balls have good backspin, but they can not satisfy your distance needs. In this case, the smartest way is choosing premium balls like the Titleist golf balls ProVs.
4. Preparing the Right Position
The golf ball position can decide how much backspin you can have. The right position is not hard to learn. You can use four easy steps below:
The ball positions should be toward your back foot rather than in the stance center like other regular shots.
Lean your weight on your front leg a little more to create a descending blow.
Hit the back of a golf ball first, then hit the turf.
The club should be picked steeply on your back.
This video from Rick Shiels can provide you with further information:
5. Having a High Swing Speed
Not all golfers are born with high swing speeds. Average players usually have middle or slow speeds. Sometimes age or gender can affect you and make you swing slower. If you are one of them and need to improve backspin shots, focus on practice to fasten your speed first.
The faster the club is, the better backspin you can have. It is the reason why the professionals you see on TV can get a higher ball flight and control their balls better.
When your swing gets better and faster, you can have more chances to create "magical" backward rotation on your golf balls.
6. Other Factors
Besides the club, golf ball, position, and swing speed, more factors on the golf course can affect your backspin rate.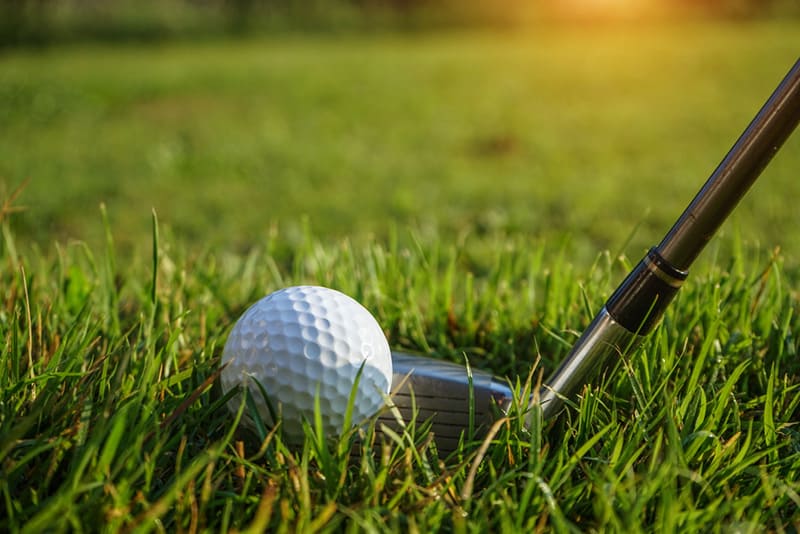 The green lie quality seems irrelevant, but it actually has a role here. An ideal lie is a surface with even and close-cut grass. It will provide a great condition for friction between the clubface and the ball. The more friction you can get, the higher the backspin is.
Moreover, soft green is better than a firmer one. When your ball lands on a smooth area, it has more chances to bounce and roll back.
The direction of a green slope also matters. If the green is sloping towards players, this is the right time for you to get your backspin shot. Do not try to make a ball roll back when the slope is not on your side.
Last but not least is the wind direction. You may wonder why people use flags on a golf course. These are not only decorations. You can use them to know whether it is downwind or headwind.
Suppose you are hitting your ball into the wind; congratulations. Otherwise, you may give up this time; even the professionals can not have backspin in downwind, so do not try in vain.
FAQs
After reading all the information that I analyzed above, I bet you may have something that needs to be explained. Therefore, I choose the most frequently asked and answered below. Feel free to refer to and match your needs.
Does Backspin Make a Ball Go Farther?
No, it does not make further distance when compared to the forward spin. Backspin does not aim to get you more distance. It helps you get a high ball flight and stay close to your target. A golf ball with high backspin rolls forward a little; it usually rotates backward.
Check out some favorite golf balls for distance here.
What Causes High Backspin?
A player with high swing speed using the finest high-loft wedge strikes a soft golf ball to create a descending blow can have high backspin.
How Does Backspin Affect a Golf Ball?
Backspin can help the ball go higher to create a great ball launch. Then it makes the ball stop quicker when impacted with the green so the players can control their shot better.
Conclusion
If you love doing magical things like the professionals on tournaments, you may need to read my article about how to put backspin on a golf ball. After following my advice, great stopping power, high ball flight, and great ball control are waiting for you.
Have you ever created backspin in golf? Do you agree or disagree with me? Let me know your thoughts in the comment box below. I love to hear anything from you, and I will be happier if you share my article with your buddies.
Thank you for reading!
Related Articles: