Have you ever wondered what golf balls pros use on the PGA tour? Are their facilities different from ours? Can we use the same ball with them?
We all know a good golf ball alone can not make the game, but a bad one can destroy all of your efforts. In the PGA tour, a professional needs the best facilities to help him reach great results. His golf ball must match his skills and can provide better impact in all shots.
If you are curious about the key behind signature shots of professionals on the PGA tour, congratulations, you are in the right place. I collected all the information from the top 20 PGA players in 2021 and analyzed their golf balls below. Let's find what their secrets are.
Golf Balls Played by Top 20 PGA Tour Players
After researching, I chose the latest top 20 PGA tour players in 2021 from golfmagic.com to analyze their favorite golf balls. The pie chart below can show you more information.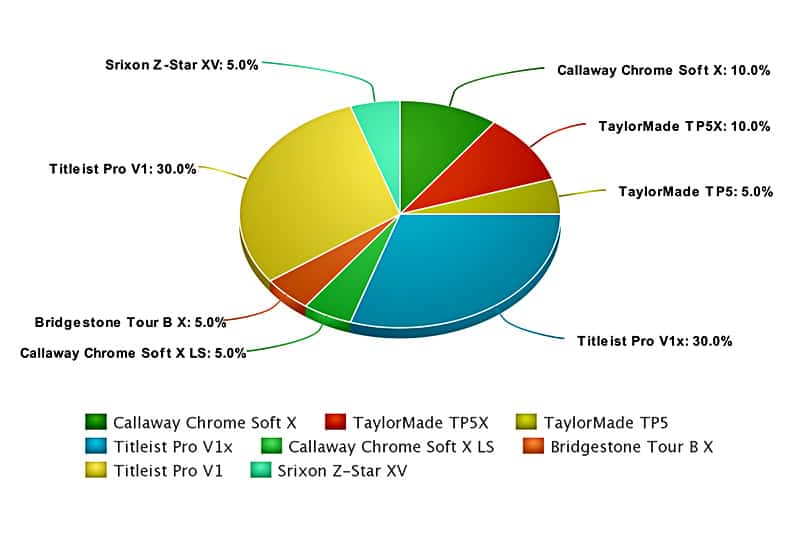 There are eight different golf balls from five brands used by the top 20 PGA pros. Among these, the majority percentage belongs to the Titleist. Other golf brands like Callaway and TaylorMade are used by three players and take more minor parts.
Srixon and Bridgestones are chosen to play by one player for each brand. However, it does not mean these golf balls are not good. Hideki Matsuyama and Bryson DeChambeau are two well-known names that can assure the quality of their balls.
Besides the matching skills, there must be some reasons why we have that pie chart. Professional players don't choose a golf ball for fun. They calculate every single step and know what facilities can bring more benefits on the green.
Let's dive down to know more details about the golf balls of the top 20 PGA players below.
What Titleist Golf Balls Do Pros Use on PGA Tour?
The fact is that Titleist produces many golf balls that can be familiar from beginners to elite players. In my best Titleist golf balls list, there are six more besides the ProVs brother.
However, after playing most of them, my friends and I have to admit that the Pro V1 and V1x are more suitable for professional golfers. And in the top 20 PGA tour players above, these two are outstanding from the rest.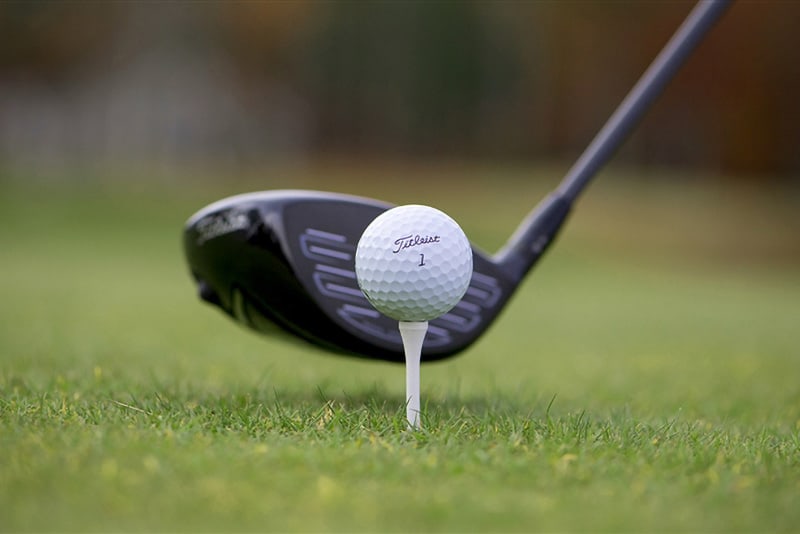 Six players choose to play each of the ProVs, and some of them can be your idols like Patrick Cantlay, Justin Thomas, and Tony Finau.
I assume that the multiple-layer constructions combined with high compression and high quality are the major reasons why the Titleist golf balls are chosen the most.
You can see this video to know the differences between these two golf balls:
They applied the latest technologies in making golf balls from the inside to the outside, bringing more benefits to players, especially high swing speed players.
A softcover made of urethane elastomer and a softcore of the ProVs deliver the feeling that players need to draw a golf ball or put backspin on it. Therefore, a tour player can have a high ball flight and get through many obstacles with a full swing as you see on TV.
What TaylorMade Golf Balls Do Pros Use on PGA Tour?
In the list of golf balls played by the top 20 PGA players above, TaylorMade golf balls only take fifteen percent (five for the TP5 and ten for the TP5x). However, you can be surprised to know that the world ranking number two and three used them.
Dustin Johnson played the TP5x, and Collin Morikawa played the TP5. Both of them won many PGA tours, and their names can be considered the best guarantee for these TaylorMade golf balls.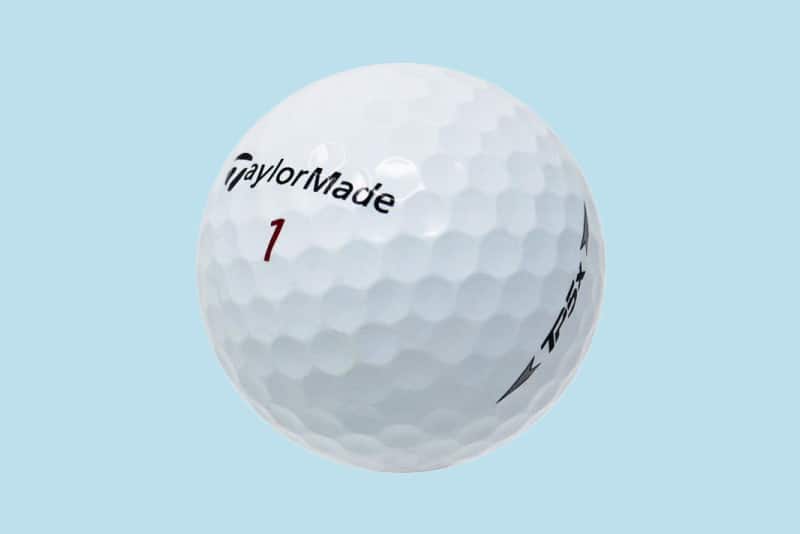 Like the ProVs, the TP5 and TP5x are premium lines in the golf ball market. They are high-priced and use the best innovations of TaylorMade on production. In my opinion, these are the pioneer five-piece golf balls that both the average and professionals love.
Despite the multilayer constructions, the compression of TP5 and TP5x are slightly lower than the Titleist ProVs. I assume that can be the reason why players with medium swing speeds can be happy with them.
What Callaway Golf Balls Do Pros Use on PGA Tour?
Like the TaylorMade golf balls, only three players use the Callaway ones on the PGA tour. However, there is one thing that no brand can get but Callaway. This brand's famous Chrome Soft X is played by the world ranking number one Jon Rahm.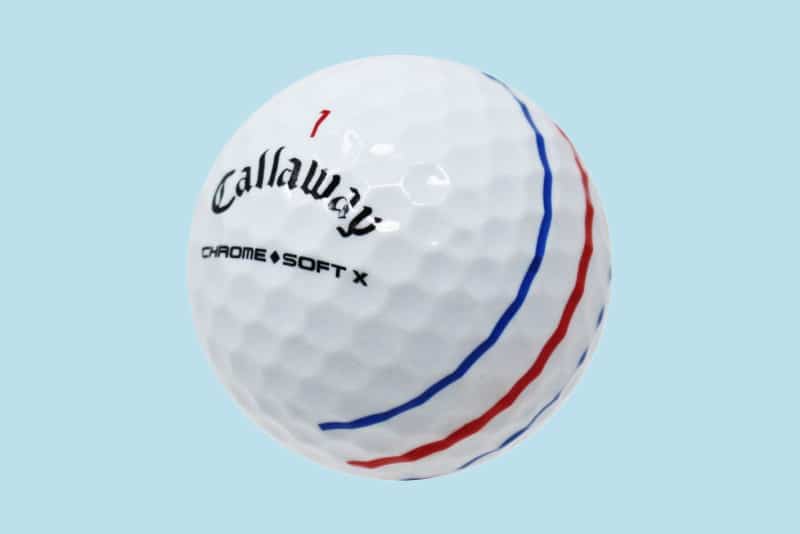 Other brands can have numerous players use their balls, but the top 5 PGA players' choice makes a difference. The Callaway Chrome Soft is premium with three lines: Chrome Soft, Chrome X, and X LS. They all target serious golfers who want to bomb the ball off the tee.
The Chrome Soft X and X LS have four-piece construction with a high-speed dual mantle system and a soft fast core. The spin control and ball speed are excellent to create perfect performance on the green.
Besides Jon Rahm, the Chrome Soft X is also played by Sam Burns, world ranking number eighteen with three PGA tour wins. The Chrome Soft X LS is played by Xander Schauffele, the only player in the top 20 of 2021 to use this ball.
What Bridgestone Golf Balls Do Pros Use on PGA Tour?
Someone said the secret of legend Tiger Woods is Bridgestone golf balls. In fact, he spent most of his playtime with this brand and got many achievements. In the top 20 PGA players, his teammate Bryson Dechambeau used the same golf ball – the Bridgestone Tour B X.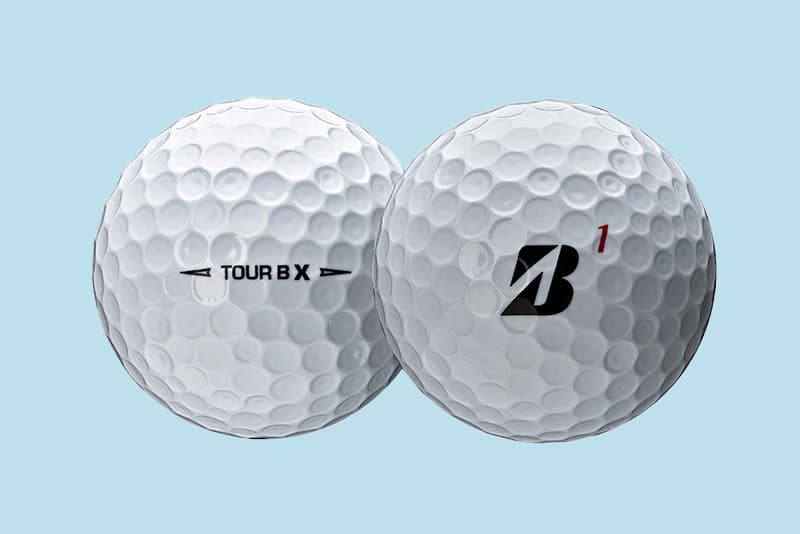 As Bridgestone said in the name of the ball, the Tour line of this brand is made for the competition. I listed all four Tour B X, Tour B XS, B RX, B RXS in my top 8 best Bridgestone golf balls. These have common constructions with four pieces and a soft urethane cover.
However, among the Tour B brothers, only Tour B X has high compression (98). This ball is suitable for professionals who can swing over 105 Mph. The REACTIVE cover technology combined with dual dimple design makes the B X become an excellent choice for Bryson.
Tiger Woods once said he needed a golf ball with good sound. Surely the Bridgestones golf balls can satisfy that side. However, it is quite strange when players now like a firmer ball like Titleist, and not many use the Bridgestone golf ball.
What Srixon Golf Balls Do Pros Use on PGA Tour?
In the top 20 PGA players that I listed above, Srixon is the only brand used by one player – Hideki Matsuyama. Though, it does not mean Srixon golf balls are not good. Maybe players are not familiar with this Japanese brand.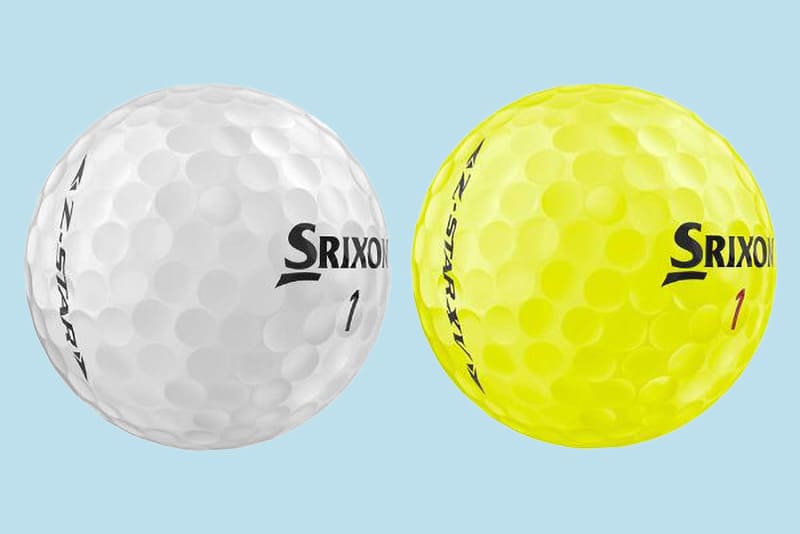 I researched the Srixon golf balls and had a list with the seven best trendy products, including the Z-Star XV – Hideki's choice. Most Srixon balls are praised for their durability and affordable price, especially the AD333 and Soft Feel golf balls.
In contrast with other Srixon balls, the Star lines, including Z-Star and Q-Star, are premium golf balls with higher price and quality. The Z-Star XV is the only ball that has four pieces and a high compression rate (102).
The dual energetic core, speed dimples, and soft urethane cover are the three best factors to create a tour-qualified golf ball. There is no doubt that the Z-Star XV can help Hideki win six PGA tours at a very young age.
What Compression Golf Balls Do Pros Use on PGA Tour?
All professional golfers have high swing speeds. Some of them have it naturally, and some practice to gain it. Therefore, in PGA tours, they all need suitable golf balls that match their skills and help them express their potential.
In the top 20 PGA tour players of 2021 I listed, all golf balls were used with high compression. You can clearly see my comparison table below.
| | |
| --- | --- |
| Golf Ball Name | Compression |
| Callaway Chrome Soft X | 95 |
| TaylorMade TP5X | 90 |
| TaylorMade TP5 | 87 |
| Titleist Pro V1x | 108.4 |
| Callaway Chrome Soft X LS | 100 |
| Bridgestone Tour B X | 98 |
| Titleist Pro V1 | 101.8 |
| Srixon Z-Star XV | 102 |
The Titleist Pro V1x, Pro V1, Callaway Chrome Soft X LS, and Srixon Z-Star XV have higher rates than others. Therefore these are firmer and have more benefits in distance and spin. With full swing shots and good skills, these balls can perform beyond expectation.
Compression is a critical factor in evaluating the softness or firmness of a golf ball. If this rate is high, your ball is firmer and vice versa. And players need to swing from 90 Mph to control this tour-quality, high compression golf balls better.
Why Do Many Pros Use Titleist Golf Balls?
As you can see in the pie chart of the top 20 PGA players above, more than fifty percent of them use Titleist golf balls. You may wonder why they give this brand higher priority, and here are some of my opinions.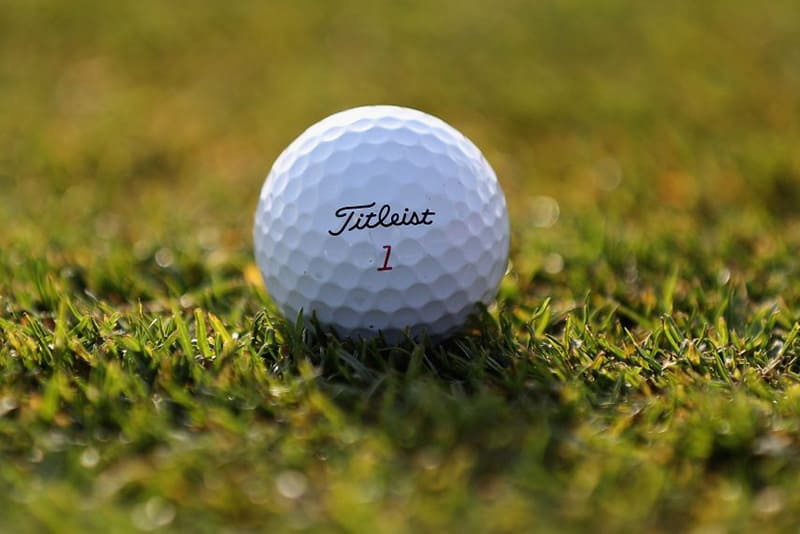 First, I assume Titleist offers a better sponsorship than other golf brands. This brand can give players accessible facilities and give them money as rewards when they use this equipment to play on PGA tours.
If you are in the top list of worldwide ranking golfers, you can easily approach sponsorships from golf brands and have more chances to earn money.
Secondly, there is no doubt about the quality and benefits of Titleist facilities, especially its golf balls. Besides the ProVs, there are many ball lines that average golfers can play, and most of them receive many compliments.
Do Pros Use Special Golf Balls?
I bet that when watching PGA tours, you may ask yourself once or more whether pros use unique golf balls or not. How can they achieve outstanding results with the same golf balls as we have? Let's analyze this question down here.
My answer is yes. Some professionals use the personalized version that is only made for them. For example, Nike and Bridgestones produced a golf ball line that served Tiger Woods. Now you can find the Tiger versions of Bridgestones balls and try these on courses.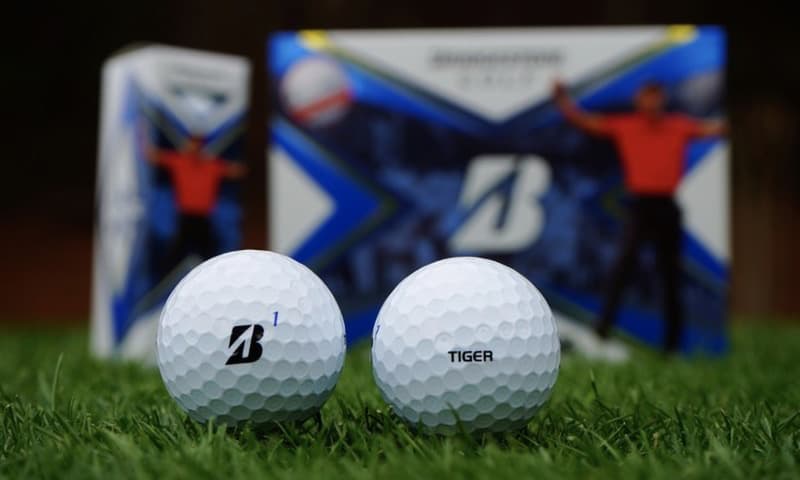 All the special models made for specific players have to conform to the USGA rules. And these balls are marked with some symbols like a star to classify.
I researched the conforming ball list and related it to the golf balls played by the top 20 PGA players to provide you with an information table below.
| | |
| --- | --- |
| Golf Ball Name | Number of Versions on USGA Conforming Ball List |
| Callaway Chrome Soft X | 21 |
| Callaway Chrome Soft X LS | 16 |
| TaylorMade TP5x | 26 |
| TaylorMade TP5 | 28 |
| Titleist Pro V1x | 12 |
| Titleist Pro V1 | 14 |
| Bridgestone Tour B X | 15 |
| Srixon Z-Star XV | 28 |
The information in my box is valid from 1/5/2022 to 2/1/2022. If the USGA updates after this period, these numbers may change.
Can Average Golfers Use the Same Balls as the Pros?
Some players may think they should use the same golf balls as the professionals to get better results. In my opinion, average golfers can buy the same golf balls like the Titleist Pro V1x or Bridgestone Tour B X to play if you can afford these higher prices.
However, as I mentioned above, elite players can use the special versions only made for them. Therefore, you can buy the product with the same name and not the same quality or special techniques.
Besides, you need to focus on your swing speed before deciding to buy any golf balls, even if these are cheap or expensive. If your swing is under 90 Mph, you can not control the firm ball like ProVs and quickly get slices and hooks.
I always advise my friends that they need to practice with low or medium-price golf balls. And when their skills are improved, it is not too late to switch to high-end facilities.
Conclusion
If you are curious about what golf balls professionals use on PGA tours, you may not want to miss my article. I did all the research jobs to get exciting information and indexes for you above and hope they give you satisfactory answers.
Have you ever played a tour-qualified golf ball that is the same as a PGA player? Do you like or dislike them? If you have any ideas about this topic, please share your thoughts with me in the comment box below. And remember to share my article with your friends to discuss more.
Related Articles: