It's normal for golf players, especially those who play regularly, to replace their balls frequently. Since the number of discarded balls is considerable, you may find throwing all of the old balls wasteful.
Moreover, as golf balls are not biodegradable, a huge number of golf balls being thrown away into the environment also causes severe damage.
What to do with old golf balls? How to save money while protecting the environment? In fact, there are many economical ways to use these old balls you may want to know. Check out this article to see if there is any method you can apply!
What to Do With Old Golf Balls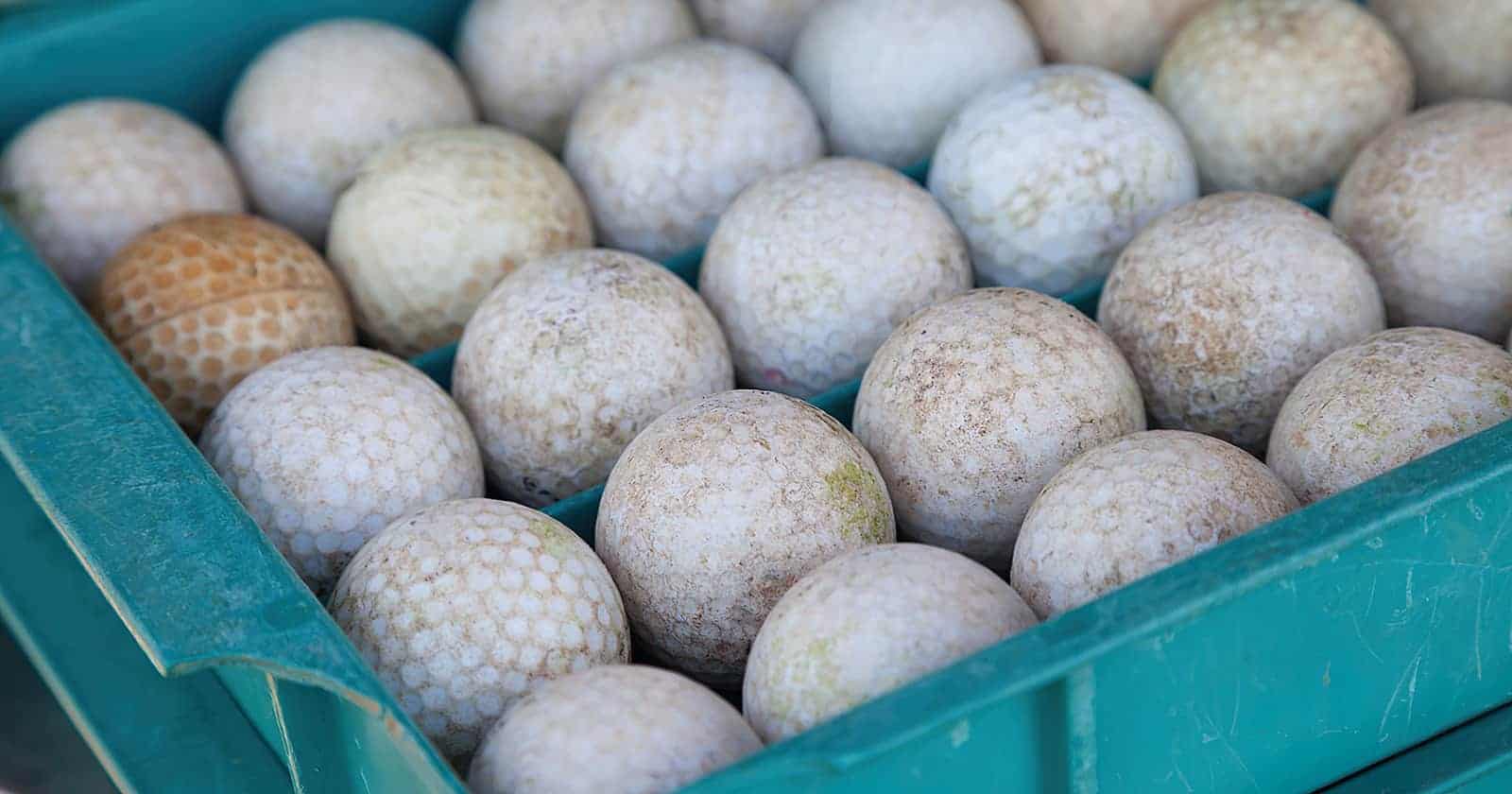 Disposing of golf balls has become a concern for all golf players, both in terms of economic and environmental problems.
Depending on the quantity and your wishes, you can choose to sell them to a factory, give away to a collector or recycle them yourself. Let's have a look at some practical ways below!
1. Selling Old Golf Balls
Many people don't know that used golf balls can also be sold. Sometimes, you can make quite an amount of money by selling old golf balls.
That way, you get money while saving time as you do not need to clean or sterilize the ball before sending. The reason is that regardless of your cleaning or not, these balls would undergo a similar process of recycling at the factory.
Here are the steps to do if you want to sell some.
Determine the value
Although used golf balls are sellable, the price for each one can be different. The price can vary depending on the extent of wearing out, size, quantity, quality, and brand of your ball.
So, who will buy your old golf balls? Don't worry, there are several recycling companies out there who are willing to buy as many as possible. They would pay you at a different rate, depending on the company's policy, the balls' quality, and the number of balls being sold.
Normally, most companies only accept a minimum of hundreds or thousands of golf balls. Therefore, you could gather a large number of golf balls and sell them at once or have your golf mates contribute their used balls together.
Find a facility to buy used golf balls
You can find resale websites who buy used golf balls or take them to specific collection locations. Many companies even have a service to come and collect the ball directly at your door.
Sending old golf balls to the facility
Once you have selected a suitable company, contact them. You may get complete information on contacting them, the minimum number of balls required, and other related details.
Finally, collect the balls and send them to the address indicated or make an appointment on the website for the shipper to pick up.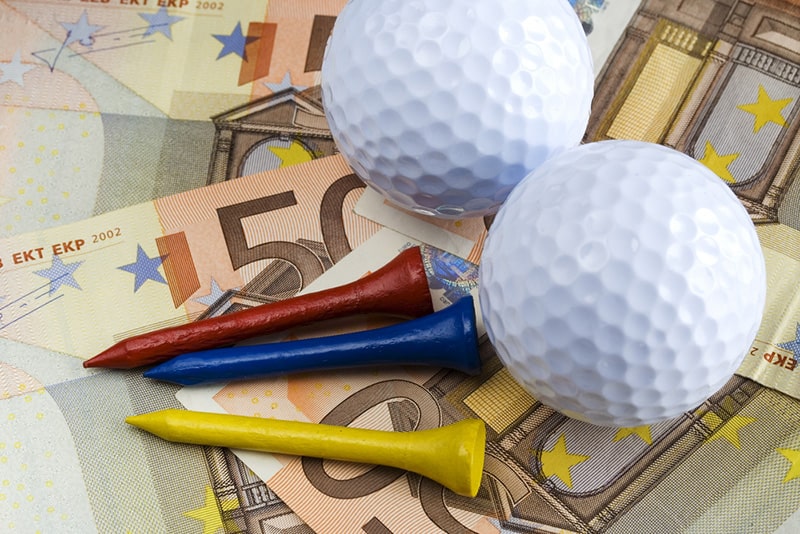 2. Give Away Old Balls
It makes sense if you can donate your old golf balls to shops or clubs if you have no idea of what to do with them.
However, many people may not like the feeling of giving a large number of balls for free, even if these balls are not usable anymore. Clubs, shops and organizations also understand this, so they often offer gifts for those who come to give the ball.
Another way is to give the ball back to your friends or relatives on special occasions. Of course, you need to clean them carefully and refurbish or recycle before giving them away.
3. Clean & Reuse Golf Balls
You can still reuse the golf ball if it's not that bad and you haven't wanted to throw it away yet. In case the ball is dirty but still good to use, you can clean and use it normally.
If it gets rougher and scratched, you would have to sand the outer layer, paste the logo or something else as you like, and finish it.
Therefore, if your golf balls are still usable, just clean it carefully or refurbish a little bit then you will have several economical and good-quality practice balls. This way of reusing is also great for beginners who normally worsen their balls quickly due to poor skills.
The Knetgolf brand has done testing to prove that the usability of these two types of balls is almost the same. However, this is the result of old balls being recycled and refinished by the Knetgolf itself, not by users.
If you still don't understand how the process of cleaning old golf balls works, follow the expert's method in the video below.
4. Turn Old Golf Balls Into Decorations
Next, I will suggest that you recycle old golf balls by turning them into beautiful decorations. It's great to have something unique done by yourself. Why not give it a try?
Create Christmas decorations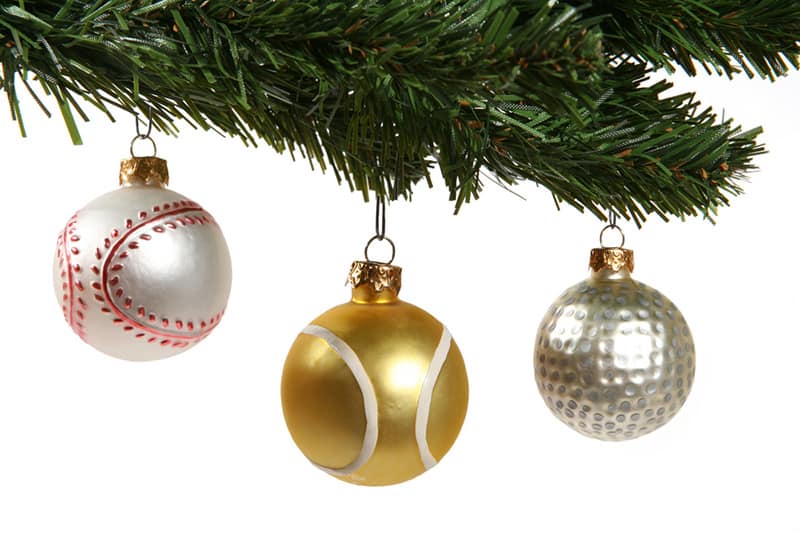 Golf balls are quite similar in shape and size compared to Christmas decorations and are also comparatively light. Therefore, golf balls as Christmas decorations will be very aesthetically pleasing.
In many handcraft projects, people often choose old golf balls as the main material. These can be specially used to create the head of Santa Claus or Christmas-decorated balls.
This process is quite simple. You only need a pen to draw Santa's face, or some colors to paint and decorate the ball for the Christmas tree.
Another great idea is to make a snowman out of an old golf ball. Because golf balls are inherently white, you just need to clean them.
Similar to Santa Claus, you can use markers to add contours to its face. In addition, accessories such as hair, hats, or glasses will help them look more lively.
In addition, you can also glue the balls together to form animals like ants, caterpillars, or any other creature. There are several Christmas DIY ideas available online for your reference.
Once you are finished, just attach a hook to the back, hang them on the tree, and you will have many economical but beautiful decorations for Christmas trees.
Decorate potted plants
Golf balls are also a good choice instead of using rocks, colored pebbles, or shells to fill your flower pot. These white golf balls will help you create a striking and attractive vase.
The golf ball will surprise you and your guests with the impact it creates. If you feel that old balls are dirty and have uneven color, the simple solution is to paint them.
A helpful tip for you is to consider the impact of color tones to suit the type of plants you plant, the interior, and the surrounding space. This will help increase the aesthetic and pleasant feel while creating a focal point in the room without changing any items.
However, colorful golf balls will be more suitable for simple potted plants than brightly colored flower pots.
For example, if you want to decorate white flower pots, you should choose colorful shades. And if you want to have a vase filled with white golf balls, you should add a little red rose or colorful lilies to make it look more beautiful.
Create a drainage system for plants
In addition, many people choose golf balls as the bottom layer for their potted plants before mulching with soil.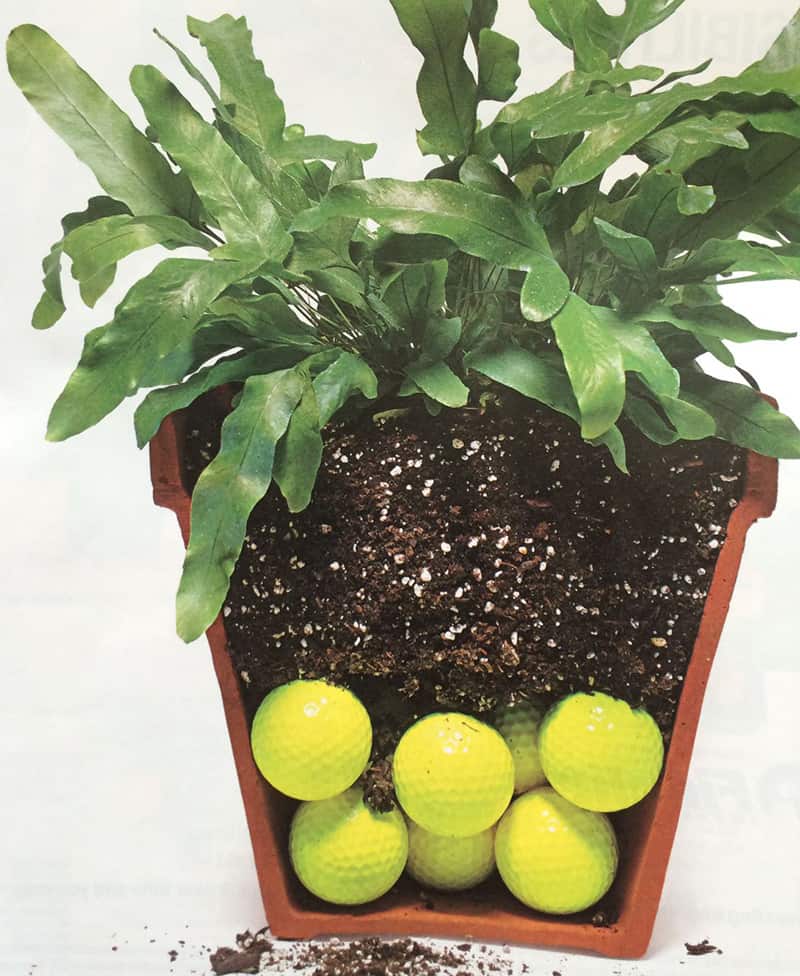 Thanks to its spherical shape, there are gaps among golf balls for drainage pathways. At the same time, it will help avoid water logging that will kill the plant because you can not always adjust the right amount of water for plants.
5. Use an Old Golf Ball as a Massage Tool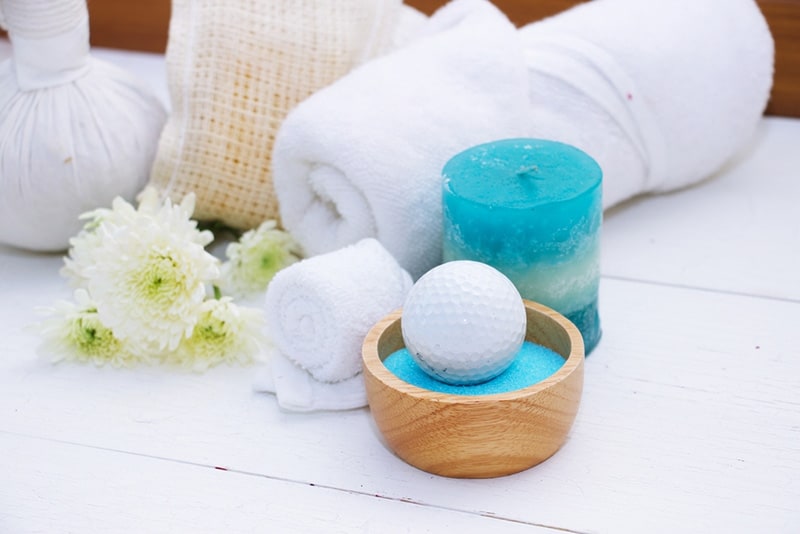 The golf ball's size, weight, and surface are quite suitable for massage, especially with the underfoot area.
The spherical golf ball has a surface with small holes like the stones used in massage. Therefore, just some simple movements like rubbing the golf ball on the desired area can bring about comfort to your body.
A lot of people might think this is an odd idea, but why not experience once before judging? However, you need to carefully clean and disinfect the golf ball to ensure it is safe to use directly on skin.
Because after a period of use, the glossy surface is susceptible to different dirt and bacteria. Failure to properly clean them as massage items will inadvertently allow these bacteria to harm the body.
To massage using a golf ball, you only need to follow the below steps:
Put a cloth or carpet on the ground to make a pad.
Place the cleaned ball on top.
In the case of a back massage, you can leave your back bare and lie on top. Other parts such as shoulders, feet, or hands can also be applied according to this procedure.
6. Use an Old Golf Ball as a Meat Tenderizer
Another interesting application of old golf balls is to replace the kitchen mallet in tenderizing meat.
You just need to take a golf ball and roll it directly onto the surface of the meat. Of course, you also need to apply a moderate amount of force to make the meat tender.
With this approach, you also need to thoroughly clean and sterilize the golf ball because you let it contact your food.
FAQs
There's no doubt that proper ways of reusing and recycling golf balls help you avoid waste disposal and contribute to protecting the environment.
However, there may still exist a few questions raised around this topic. Here are some of the common doubts with answers!
Are Old Golf Balls Worth Anything?
Through the information above, I believe you can partly answer this question.
You won't be able to completely recycle old golf balls to create new ones because the plastic or rubber core of the ball is difficult to recycle.
Therefore, people almost just try to clean, reuse, refurbish and or decorate them in some creative ways as mentioned above.
Is a 10-Year-Old Golf Ball Still Good?
Not all stores can sell out golf balls in a short time. Therefore, how to keep the ball in good condition for a long time is worth considering.
You can keep the ball for 10 years and still ensure good quality if you follow the instructions. The best conditions for storing golf balls are around 70 – 80 degrees Fahrenheit (equivalent to normal room temperature).
Is Buying Used Golf Balls Harmful?
The usability of the old golf ball after factory recycling and the new golf ball is not much different. But I still have to say that the old balls will degrade quicker than the new ones.
By the essence of polishing, refurbishment is mainly surface sanding. Therefore, the thinner surface will make the ball more susceptible to impact from the environment or the player's hitting force.
Moreover, everything has its expiration date. Therefore, the old ball also means that it is close to its expiration date. This will be even more noticeable if your golf ball is not from a high-end brand like Titleist or Callaway.
Conclusion
Old golf balls are not a waste or burden of disposing. Instead, they can bring many benefits if you know how to take advantage of them. After reading this content, I hope that you can apply different methods in your own way.
Also, be creative and create a new way to use old golf balls!
Please share the article if you find it helpful so that not only you but everyone gets to know how to get rid of old balls!
Thank you for reading!