Why are golf clubs so expensive? Four years ago, you could buy a driver for $200, but now you may pay more than $250 to buy a good one. Why did the price jump so high? Golf is not a cheap sport, but rising expenses on golf clubs may drive people away.
We can not go to the courses without a bag of golf clubs or with a couple of ones. Even if you are a beginner or a professional, it is essential to buy a set of ten clubs to be ready for all kinds of shots.
However, the prices of golf clubs are getting higher and higher. I bet you have to ask yourself at least once why they are so expensive and what you are paying for besides the manufacturing cost. Let me analyze all of these questions for you below.
>> See also: Why Golf Is So Expensive?
7 Reasons Why Golf Clubs Are So Expensive
Everything happens for a reason. And the higher prices of golf clubs are no exception. The inflation and the escalating labor cost are two of the reasons why this equipment is more expensive. Let's roll on and explore other factors that can affect the cost of your clubs.
1. Inflation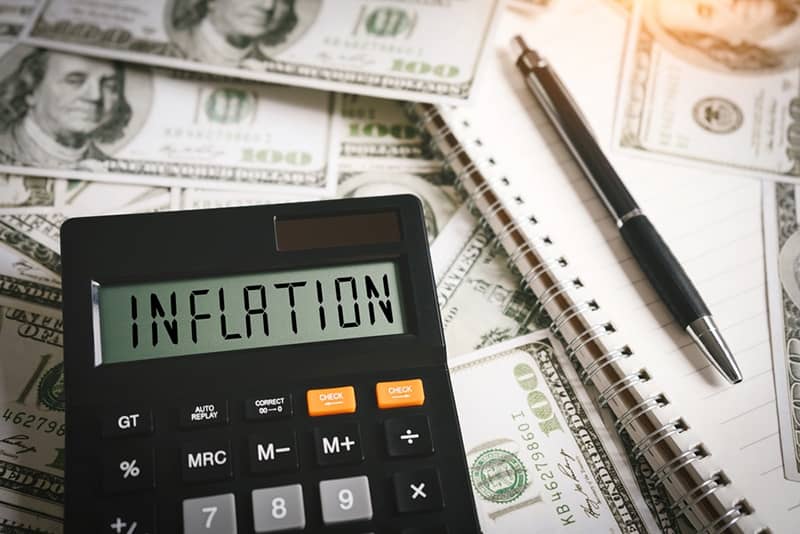 According to the OECD report in June 2022, inflation in the USA is about 5%. It has slowed since August 2021, but the index remains close to a forty-year-high. The inflation increases all prices of every life aspect, including the golf club cost.
Since the beginning, golf has not been a game that all people could play. Nowadays, it is still the game for the middle and upper classes. Shopping for full equipment may cost a fortune that few people can afford.
For more information about what you should pay for your set of facilities, you can read my article how much do golf clubs cost.
Inflation affects the cost of a golf game, including the golf club prices. Like other consumer products, golf clubs need a higher price due to dollar slippage. Fruits in the market cost more, and so do the clubs in your bag.
Inflation can be why people only buy golf clubs when they need to and tend to choose second-hand ones. Others may wait to shop on sale occasions. There are no more good old days when you walked into a showroom by chance and bought a new set of clubs.
The rising price of golf clubs can delay the need of some players or change our shopping behaviors, but it can not take away our passion for golf – one of the fairest games in the world of sports.
2. Research and Development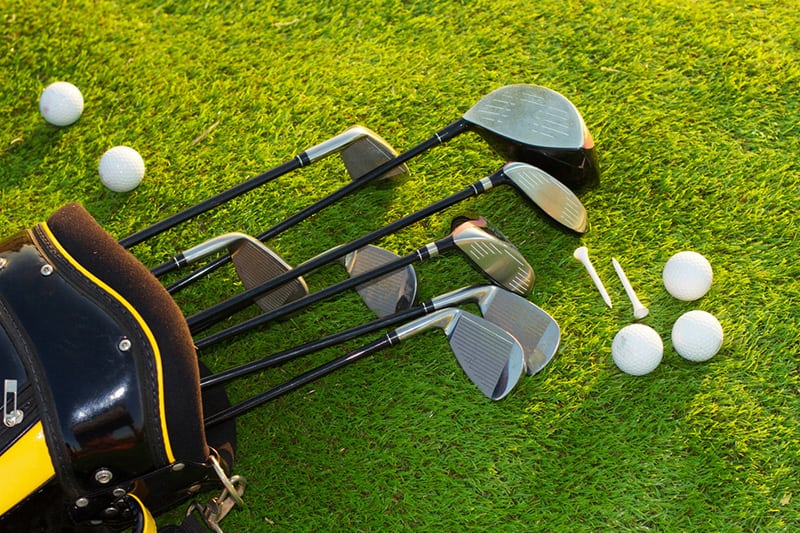 Have you ever heard about the R&D departments of golf manufacturers? These letters R&D stand for research and development. People work on this team to pursue the perfection of golf clubs.
When I played golf as a child, my father told and showed me about manufacturing and developing golf equipment. If you read my article about how many dimples on a golf ball, you can see that manufacturers create everything in minor details.
The golf clubs have undergone many stages of evolution to have the shapes you can see today. And we should thank the R&D team when they try to innovate every year. For more information, you can see the video below:
And of course, any changes that are called invention or innovation cost some expense. The golf manufacturers like Titleist, TaylorMade, or Callaway need fees to pay for their R&D staff to upgrade their clubs continuously.
There are many people that can work in an R&D department. They can be scientists, physicists, mathematicians, or even PGA professionals. Their salaries are not low, but their dedication to golf development is undeniable.
3. Material and Manufacturing Cost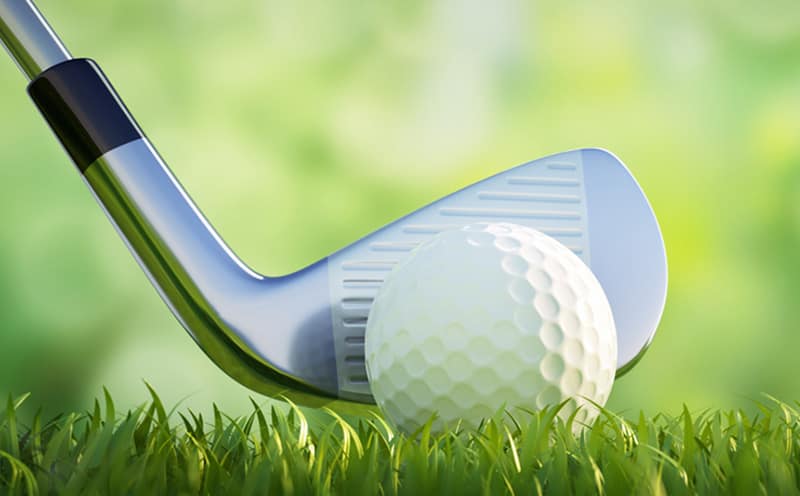 Typically, most clubs are made of steel. It is a durable and inexpensive compound that is so popular in making sports facilities.
What kind of material makes a golf club can affect the price of this equipment a lot.
However, if you pay more attention to the golf market, you can realize that some club heads of high-end clubs are made of titanium, and the shafts are made of graphite. These new materials can not be as durable as steel, but they can give benefits that steel can not.
Golf clubs that are made of titanium and graphite are lightweight and more flexible. Even if you are a newbie, a lady, or a junior, you can easily use these clubs and earn more yards without swinging too hard on the course.
Moreover, where the clubs are made or where the material is produced are two factors that can change the price of your golf clubs. If your driver or irons are made in a third country like China or other Asia, the manufacturing costs are low, and so is the price.
Some manufacturers like PING move their factories to the US, so the golf club prices of this brand have to rise. It is due to the difference in the labor cost of countries, and it can affect our clubs a lot.
4. Marketing Expense
The bombing development of social media leads to the rising of marketing channels. If you want your product to reach more consumers, you have to spend money on marketing.
There are many ways to spread the news about a new golf club. A manufacturer can spend a billion dollars on campaigns like TV ads, tour sponsorships, e-newspapers ads, magazine ads, and so on. The bigger their movements can be, the better their clubs selling avenues can get.
Players need to be informed about the new club and when it is released. Marketing does this job well, but ultimately the cost of this is counted for consumers.
5. Retailer's Profit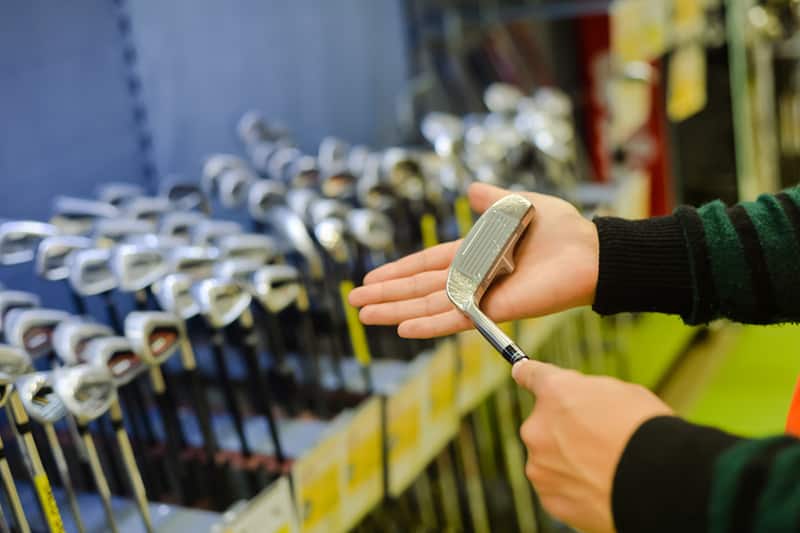 There are many ways to sell golf clubs to the hand of a player. And the most popular metric is dealing through a retailer.
In the past, you should go to the TaylorMade showroom to buy its irons. But now, you can stay at home and order a club through an online retailer like Amazon or Dick's Sporting Goods.
Buying through a retailer may cost a little more, but many people choose this way. I also do it because I can approach many brands at once. I don't need to visit other showrooms if I need to refer to other clubs of different brands.
Moreover, a retailer can make profit when they help you get custom fitted clubs. You can read my article "How much does it cost to get fitted for golf clubs" for more information.
However, sometimes retailer's profit can make the cost slightly higher. My advice for someone with a tight budget is to buy on special occasions with a lot of sales offers.
6. Technology and Innovation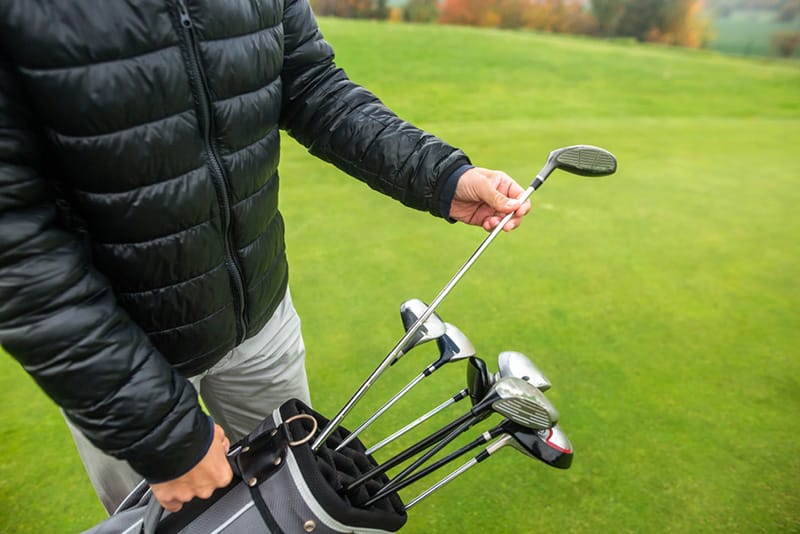 Technology appears in all aspects of our life, including golf games and golf clubs. Adding this into manufacturing is helping players get better results and shorten their training time.
However, technology comes with a cost; sometimes, it is higher than we can imagine if the innovation is really a game-changer.
Moreover, it is interesting to realize that innovation is a trend that manufacturers race every year. If TaylorMade introduces something new first, other brands like Callaway will respond soon.
Consumers are between races with many benefits, but we have to pay for this. In my opinion, I am happy with these technology trends and all the advantages these can bring to me.
7. Manufacturer's Profit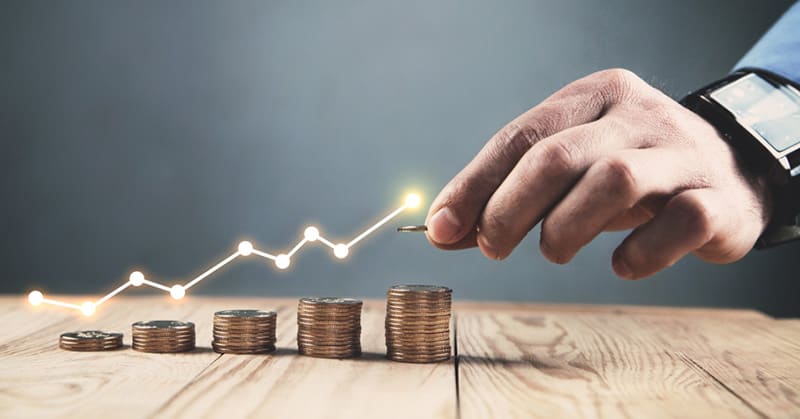 Golf manufacturers can not make clubs for free. They need money to pay for the research, technologies, marketing, etc. It is challenging to produce a good set of irons or a fancy driver. Many people work days and nights in the labs and factories for your single club.
Besides, the profit from selling equipment also helps manufacturers operate their companies and maintain the production process.
For example, you can send your clubs back to the manufacturer to fix during the insurance time, or you can get after-sale benefits from the customer's services. All of these are run by the profit of players' equipment.
FAQs
After reading all the seven reasons why golf clubs are so expensive, I think you may have some questions to ask. Therefore, I choose some popular ones to answer below. I hope you can find what you need down there.
Do Expensive Clubs Make Different Golf?
No, I don't think so. Using expensive clubs does not mean you can win the game. Your skills are the decisive factor that can help you in golf. The feeling and benefits of distance that high-end clubs can bring are undeniable, but all these can not prevent your loss if you are not improved.
Should a Beginner Buy Expensive Clubs?
Yes and no. The answer is yes when money is not what you need to think about. It is good to start with all the best. And I said no when you have a tight budget, or you have a long and serious plan in playing golf. Saving some, and you can upgrade your clubs later.
Are 30 Year Old Golf Clubs Still Good?
There are no rules for the date of a golf club. If it is well-maintained, it can last a lifetime. You need to check your old clubs before using them again in case of tearing problems.
Conclusion
If you are wondering why golf clubs are so expensive, you may need to read my article about this topic. I provided you with all the possible reasons using my experiences and knowledge from playing golf for years.
Do you agree or disagree with me? If you have any ideas about why golf clubs are not cheap, you can share your thoughts with me in the comment box below. And please remember to share my article to discuss with your buddies.
Thanks for reading!
Related articles: