Standing closer to the golf ball can bring many benefits. You can see many pros in the tournament choose this kind of stance. Therefore, don't let the distance between you and your ball be too far because it can lead to slices, hooks, or bad contact at the address.
However, what is the correct distance to stand from the golf ball? How close is your stance enough? Does it depend on your intuition, or are there any scientific rules to adjust your golf gesture?
You may spend many hours and can not get the right answer you need about the benefits of standing closer to the golf ball. Don't worry. I am here to help. Let's move on to know these advantages and the right stance you need on the course.
The 4 Benefits of Standing Closer to the Golf Ball
The way you stand and how far between your ball and you decide many aspects of your game. If your stance is closer enough, you can get many benefits and easily improve your result.
1. Increasing Distance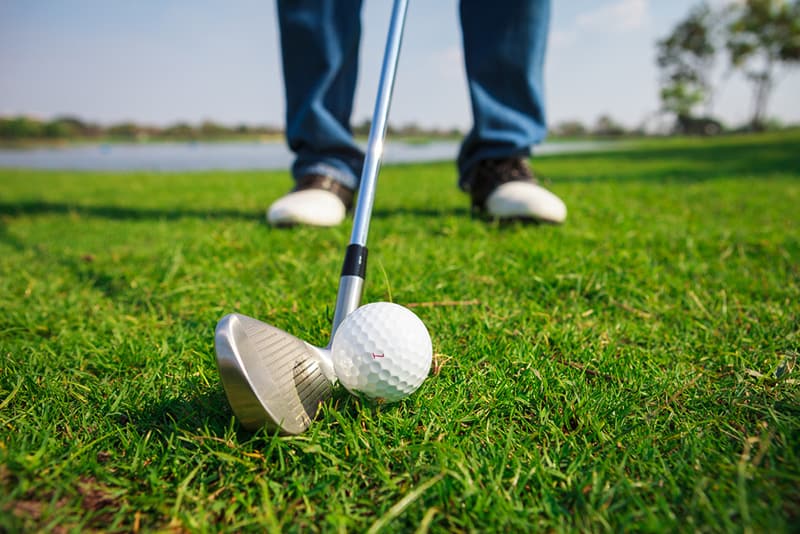 "Don't stand too far". It was what I heard from my golf coach when training in my first few years, and I remember this till now. Standing closer to the ball can create a more accurate strike, and you can have an upright swing that can push your ball closer to the target you want.
Besides, a closer stance can help you realize that you can swing faster and stronger. Therefore, you can adjust your force to save for other rounds later. Hitting the right spot of the ball can unlock more height to get over the trap.
You can see the three tests of Tim Mitchell on GolfWRX to know more about how changing your stance can increase your distance.
>> Read more: Top 12 Best Golf Balls for Distance in 2023
2. Balancing Swing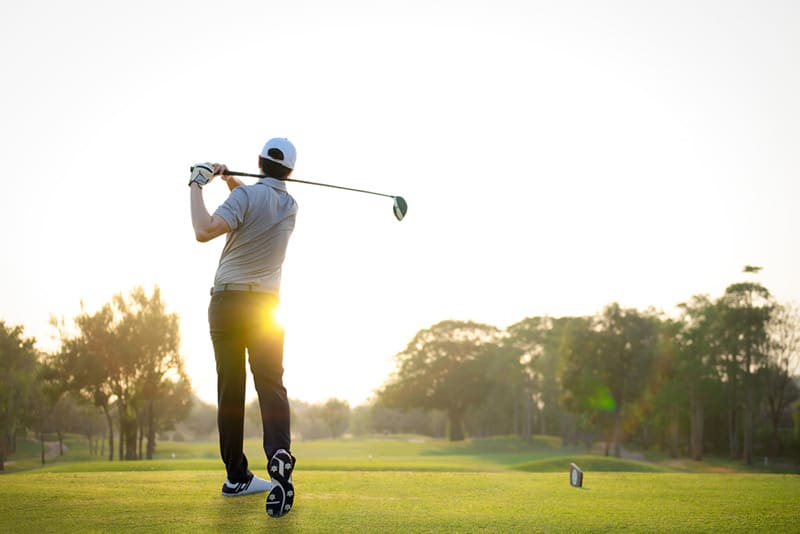 Balance is important in many sports. And keeping a balanced swing is the essential thing all players need to ensure. If you don't do that, you can easily get hurt after each bad shot.
Standing too far from your ball is the major reason that leads to an unbalancing swing. Your body tends to weigh down on your toes while your hands try to reach the ball. This wrong gesture can affect your well-being and even create injuries.
Reaching closer enough can fix the problem. You can have a strong foundation then you can control your swing and your force better. No matter how hard you strike, you just rarely fall off a little bit.
A stable posture leads to consistent ball flight and control. If you read my article about how to hit golf balls further, you can understand that a balance swing can help you get more distance easier.
3. Protecting Your Body and Limbs
Some of my friends are young, but they have backaches. My first and foremost advice for them is to recheck their stance.
As I explained above, a wrong distance between you and your ball can cause many problems for your body. Stretching your limbs to reach the ball position at the address can create stress on your hands, pines, shoulders, and hips.
The possible solution is shortening the distance to your ball. Standing closer enough helps you control your body better and then limits the unnecessary stress on your lower body.
4. Preventing Over the Top Swing
"Over the top" swing or "flat swing" are the same mistakes that many golfers have when standing wrongly to the golf ball.
If your clubface is too open, it will be a slice. Meanwhile, a closed clubface creates a hook. Adjusting a right angle will perfect your sway and prevent flattening or over-the-top swing.
For more information about curing the "over the top" swing, you can see the video below:
The Best Distance to Stand From the Golf Ball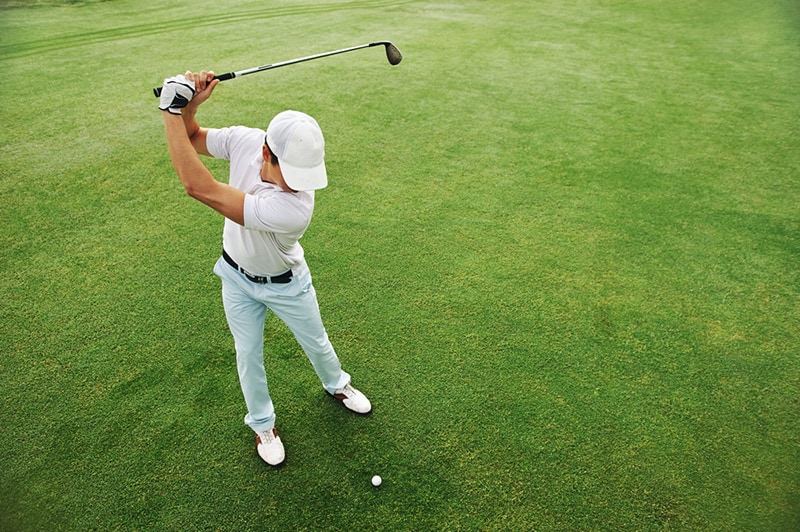 After you know the benefits of standing closer to the golf ball, you may want to know what is the right distance toward your facility that you need to create. But first, you need to check your current stance before adjusting it.
There is a useful and simple tip that I got from golf.com, including two easy steps:
Taking your setup
Dropping your trail hand off the club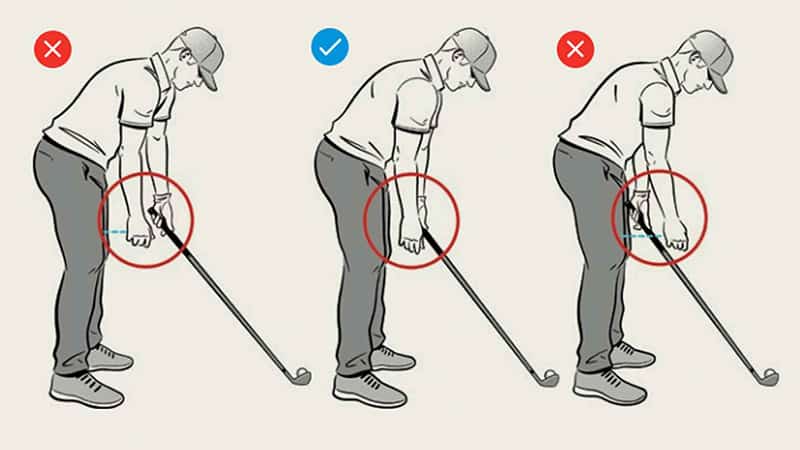 If your trail hand swings towards your body, you are standing too far. If it moves away from you, the distance is too close. When your hand is level with the grip, congrats, you get the best standing distance to your golf ball.
You can ask your friend to watch and adjust for you, or you can practice with a mirror at home easily.
FAQs
I bet you may have many things that need to be explained after receiving the information I showed above. Therefore, I choose the most frequently asked questions and answer them. I hope you can find what you need to know down there.
Is It Better to Stand Too Close or Too Far from the Golf Ball?
Standing too far from the golf ball can cause a more in-to-out swing and give your lower body more stress. Standing too close can cause a loss in distance, speed, balance, etc. Both of them are not better than each other, and you should fix them if you have one.
Can Standing Too Close to the Ball Cause a Hook?
Yes, it can. Standing too close to the ball can cause low hooks and more problems like loss of speed, balance, and creating slices.
Does Standing Too Close Cause Early Extension?
According to golf.com, early extension happens when you lose your balance. Standing too close or too far from the ball leads to unbalancing swing. Therefore, they can cause early extension.
Conclusion
If you are new to the game or you want to know about the right stance, you may not want to miss my article about the benefits of standing closer to the golf ball. I used my experiences and knowledge to explain and give you the right guidance to the right distance above.
Do you agree or disagree with me? Do you have other ideas about what standing closer to the golf ball can bring? Let's share your thoughts in the comment box below. And remember to share my article to discuss with others. Thanks for reading!
Related Articles: